All items
Educational trends
Weekly Tweet Selection. 10th to 14th July 2017
14 July, 2017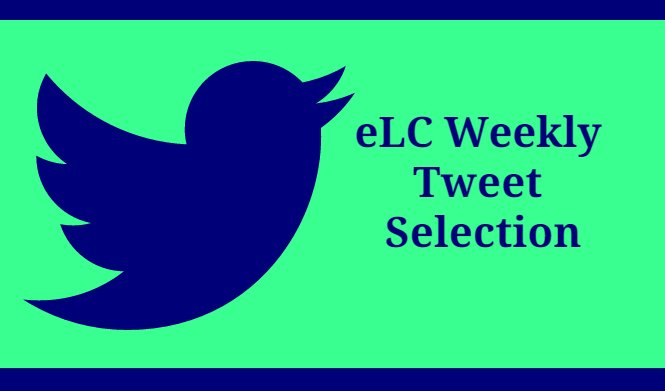 This week we are focusing mainly on e-Learning tweets. Topics such as Microlearning, EdTech related to Language Learning and HEI in general, the ethical aspects of LA and Strategic Planning are treated by some of the articles we have selected. In strict relation with Instructional Design and Distance Learning tips and skills, some items highlight ideas to promote engagement, responsiveness and the use of Chromebook for teaching. We have added some information related to several UOC activities, the eLearn Center and the Outer EDU collection.
Monday, 10 July 2017
• An overview of microlearning in relation to traditional e-Learning.
A great overview of #microlearning; shorter than traditional #elearning, cheaper, easier and quicker to build. https://t.co/MnPWC0FwfQ

— Sponge elearning (@Sponge_UK) July 10, 2017
• e-Learning technologies and their paper on the language learning processes.
https://t.co/NLOachDXSb Learning a Language Made Better with E-Learning Technologies #onlinelearning #Elearning

— Dana Jandhyala (@dana_jandhyala) July 10, 2017
Tuesday, 11 July 2017
• e-Math Workshop at the UOC (13 and 14 July 2017).
? Researchers & students in the field of mathematical e-learning meet this week at the #eMath17 Workshop https://t.co/m3Vx9kLBX4 pic.twitter.com/Dk1CP6kaVo

— UOC university (@UOCuniversity) July 11, 2017
• Enrique Dans' post about the book "La Reina Roja" by Guillem Garcia Brustenga (Editorial UOC, Outer EDU collection, directed by Xavier Mas).
La Reina Roja: Siete entrevistas a expertos sobre la función de la educación en la sociedad líquida https://t.co/kWHdtUetRe pic.twitter.com/qD18hG7hbr

— Enrique Dans (@edans) July 11, 2017
Wednesday, 12 July 2017
• Tips for an e-Learning beginner to acquire expertise on instructional design.
8 Tips Every eLearning Beginner Should Know https://t.co/ZaOn5gy5fO pic.twitter.com/DjRqhMdRWs

— IC-UC (@icuclearning) July 12, 2017
• A look inside the Learning Analytics' ethical aspects.
The #ethical concerns of #eLearning #Analyticshttps://t.co/bXJZSdiEqv

— WillowDNA, the DLC (@willowdna) July 12, 2017
• Tips for an engaging online training.
Effective Teaching Online – guidelines for engaging learners in distance education courses #elearning #edtech https://t.co/MJt7kM7otq

— Jillian W. (@ProfWojcik) July 12, 2017
Thursday, 13 July 2017
• EdTech trends in HEIs.
Trending technologies in the higher education sector https://t.co/wVFvAz05xA via @edutechnology

— eLearning Alliance (@eL_Alliance) July 13, 2017
• About the importance of strategic planning concerning blended and e-Learning.
Strategic Planning in #eLearning #blendedlearning https://t.co/GjtSYEgcHo

— LearningStone (@LearningStoneHQ) July 13, 2017
• A bit more information about engagement to retain learner's attention.
10 Types of Visual Content You Should Use to Increase Learner Engagement#elearning #edtech #Infographic
https://t.co/I6JVhx7WHv via @

— Unlimited ? (@elearningpros) July 13, 2017
• An interview to the eLearn Center Director Lluis Pastor.
. @lluispastor director del @eLC_UOC "El #aprendizaje en línea sufrirá disrupciones en los próximos 20 años" https://t.co/Cg0t5XmRod pic.twitter.com/6qwPY2lXYg

— UOC Sede de Madrid (@UOCmadrid) July 13, 2017
• Another example of designing tips for e-Learning courses, in this case, related to responsiveness.
Responsive Design Tips for eLearning Courses | eLearning Brothers https://t.co/xGk9iO3NyZ #eLearning

— eLearning Industry (@elearnindustry) July 13, 2017
Friday, 14 July 2017
• Some information about the eLearn Center and its task on applied research and data collecting.
The eLearn Center @eLC_UOC is helping promote applied research on e-learning thanks to its own data https://t.co/KSjajKHwZo pic.twitter.com/YKRpiHxC4T

— UOC university (@UOCuniversity) July 14, 2017
• Chromebook guidelines for teachers.
Some Very Good Resources for Teachers Using Chromebooks in Their Teaching https://t.co/q4j4QQXsZ7 #edtech pic.twitter.com/jgFLJMDHDf

— David Geurin (@DavidGeurin) July 13, 2017
(Visited 17 times, 1 visits today)