All items
Educational trends
Weekly Tweet Selection. 3rd to 7th July 2017
7 July, 2017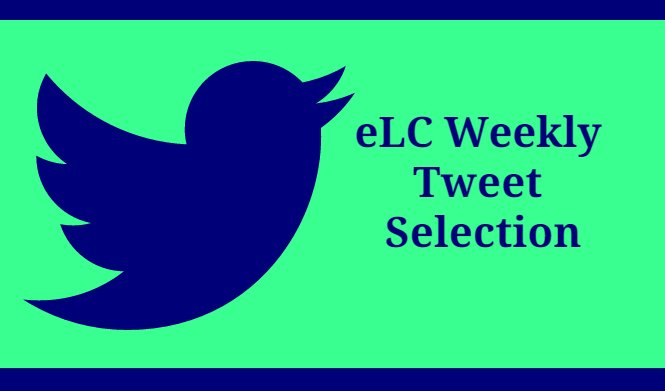 This first week of July tweet selection is focused on two main topics. The first regards to some interesting informations about Artificial Intelligence beginning with the AI dominion leaded by the moment by Google, Automation and new jobs created through AI and Machine Learning, neural networks and the reshaping of e-Learning and a map with the different AI fields.
A pair of infographics about EdTech and Big Data have also been highlighted.
The second topic is related to the UOC experts task of dissemination on e-Learning and other related subjects such as engaging education, liquid societies, automation, the 4th Industrial Revolution and also AI by the hand of the eLearn Center members Lluís Pastor, Guillem Garcia Brustenga and Xavier Mas.
Monday, 03 July
• Google is actually leading the reace for AI domination.
Who's acquiring #ArtificialIntelligence? Google leads with 11 #AI #startups – followed by Apple at 7, Facebook and Microsoft 5, Amazon 3. pic.twitter.com/fXgO4utaZi

— Mike Quindazzi ✨ (@MikeQuindazzi) July 3, 2017
• AI: automated decisions and human lives.
Forget killer robots, #AI is already making decisions about lives https://t.co/fEHN9EqQcr #artificialintelligence pic.twitter.com/D7EqXch2y8

— david hal (@david_h_a_l) July 3, 2017
• New jobs will be created through AI (login required for the full article).
With #AI many new jobs will be created and many look nothing like those that exist today. https://t.co/fP0yYe4IU2

— tiffany brott (@marvella30) July 3, 2017
• Neural networks and AI: how it will shape e-Learning for good.
This Is How #ArtificialIntelligence Will Shape #eLearning For Goodhttps://t.co/UeUvj5NgEl#AI #MachineLearning #ML #NeuralNetworks pic.twitter.com/6ITRszr33J

— J-Baptiste Lefevre (@jblefevre60) 3 de juliol de 2017
Tuesday, 04 July
• The Ed Tech periodic table (infographic).
The periodic table of education technology https://t.co/TUEydCqpwY #edchat #edtech #elearning pic.twitter.com/hgjwzJeorx

— Shelly Sanchez (@ShellTerrell) 3 de juliol de 2017
Wednesday, 05 July
• Artificial Intelligence and the jobs of the future: the impact of AI and Machine Learning on our jobs.
#AI: The Context of Now: Jobs of the Future https://t.co/N0EAvGsncM pic.twitter.com/VRoVs9bT2M

— Christophe Tricot ? (@ctricot) July 5, 2017
Thursday, 06 July
• The fields of Artificial Intelligence (infographic).
The Fields of #ArtificialIntelligence [Infographic] ♻️#AI #MachineLearning #BigData #DL #NLP
@Vilynxapp #makeyourownlane #defstar5 #Mpgvip pic.twitter.com/kQt3xOgOTr

— ipfconline (@ipfconline1) July 6, 2017
• eLearn Center's director Lluis Pastor presenting "The learning revolution in the next decade" in the APeL meeting at the CEOE (in spanish).
@lluispastor Presidente de @apel_elearning y Director de @eLC_UOC presentando "La revolución del aprendizaje en la próxima década" pic.twitter.com/fVbYMuLiQ3

— Aso. Prov. eLearning (@apel_elearning) July 6, 2017
«El mundo cambia a una gran velocidad y la formación no puede ser menos» #elearning #Madrid @CEOE_ES @apel_elearning pic.twitter.com/BNeTHqslaM

— Lluís Pastor (@lluispastor) July 6, 2017
Friday, 07 July
• New collection by Editorial UOC: Outer EDU, featuring e-Learning experts (in spanish).
Es un honor participar en este proyecto. Dará que hablar, @xmasBCN @EditorialUOC @eLC_UOC @UOCuniversidad https://t.co/Xmv7ekxCBd pic.twitter.com/DQAQdOfQ0s

— Guillem Garcia B. (@txerdiakov) June 30, 2017
• New post in the eLearn Center Blog about Guillem Garcia Brustenga's book "La Reina Roja".
Nuevo post del libro "La Reina Roja" de @txerdiakov #OuterEDU @eLC_UOC https://t.co/VFlraWlx7k

— Editorial UOC (@EditorialUOC) July 7, 2017
"La Reina Roja: el debate inaplazable" de @txerdiakov #UOCexpert en el #eLC_BLog Colección #OuterEDU @EditorialUOC https://t.co/RyGdhNcj4z pic.twitter.com/EuGCqNYnCs

— eLearn Center (UOC) (@eLC_UOC) July 7, 2017
• New UOC expert Xavier Mas' book "El tejido de Weiser" recommendation. Keys, evolution and trends of the digital education (in spanish).
#LecturaSugerida ? "El tejido de Weiser: claves, evolución y tendencias de la educación digital" @xmasBCN ?https://t.co/KrdU5aqI6s pic.twitter.com/8puswnwN50

— Innov. Educativa-UPM (@IEducativa_UPM) July 7, 2017
• 25 Blogs for the e-Learning experts.
25 #Blogs for Someone Who Wants To Become an #ELearning #Professional https://t.co/y6FwpxrkEc

— JoomlaLMS (@joomlalms) July 7, 2017
• Big Data maturity infographic.
5 Levels of #BigData Maturity https://t.co/0U0LRsd32x #IoT #AI #analytics #machinelearning #DAaaS #LeonardoLive MT @JimMarous pic.twitter.com/NuHkNMHtTV

— Tamara McCleary (@TamaraMcCleary) July 7, 2017
(Visited 17 times, 1 visits today)