All items
Weekly Tweet Selection. 17th to 21st July 2017
21 July, 2017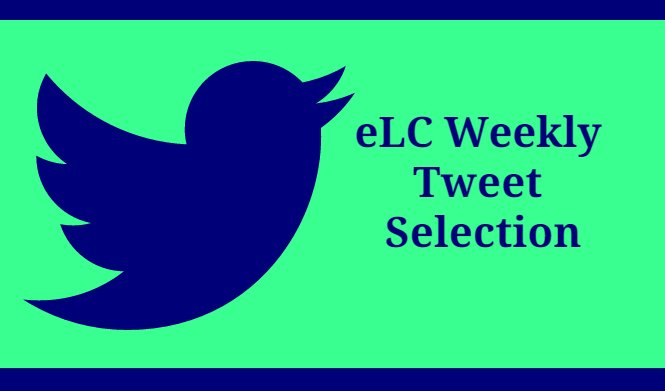 In this 17th to 21st July Weekly Tweet Selection we do highlight some e-Learning tips for instructors and other resources, such as the ETHE journal article about Design Thinking and e-Learning. On one hand there are two articles about assessment from two diferent points of view: PBL and Innovation; on the other hand, there are two Mobile phones selected articles about a few Apps for instructional designers and strategies in learning through the use of cells. We also wanted to go over some advices by the UOC expert Manuel Armayones for the children to have a healthier use of the internet during holidays. A part from that, there are a pair of interesting infographics about Informal Learning and New AI and robotics related jobs. The last focused tweet is about the integration of ICTs in the scholar life of a group of girls in Nairobi regarding to this important aim of fighting for eLiteracy.
Monday, 17 July 2017
• Project-based Learning and assessment.
Assessment in PBL: What To Assess & How To Assess #edchat #elearning #edtech #pblchat #tlap pic.twitter.com/3mxyWEjsSw

— Brandon Johnson (@bjohnsonEDU) July 17, 2017
Tuesday, 18 July 2017
• Mobile Apps for Instructional Designers.
10 Mobile Apps Instructional Designers Should Be Familiar With – eLearning Industry https://t.co/LBo2tB3gsc pic.twitter.com/ES7ZCghk4h

— Ramon Aragon (@ramon3434) July 18, 2017
• e-Learning Graphic Design tips and ideas.
Here are some practical visual design tips for your next #eLearning project! #InstructionalDesign #GraphicDesign https://t.co/bnsYXyO7st pic.twitter.com/zUT03wOmf7

— Tim Slade (@sladetim) July 18, 2017
Wednesay, 19 July 2017
• Internet holidays rest. Some keys to help children and adults to disconnect from the internet (in catalan; english translation below).
1. Try to diminish connecting and to enjoy without a screen.
2. Negotiate a stable schedule of internet access.
3. Restrict the access to some websites.
4. Leave the mobile phone in a common place at night.
5. Act from the example: the disconnection compromise must be mutual.
By Manuel Armayones, Psychology Professor and UOC eHealth Center's Director of Development.
Claus per ajudar nenes i nens (a més d'adults) a fer vacances d'internet https://t.co/SFTT1fQtR3 per @armayones via @UOCNews pic.twitter.com/OVs8Fk8nRh

— UOC PsicoEdu (@UOCpsicoedu) July 19, 2017
• Infographic about the importance of the so called Informal Learning.
La importancia del #aprendizaje informal [infografía] The Importance of #InformalLearning (Infographic) https://t.co/8UFVJSm2Ri #elearning pic.twitter.com/fESQtTY4rC

— eraser juⒶnjo * ✘ ★ (@eraser) July 19, 2017
• AI and robotics are not only "stealing" human jobs but creating new "technological craftsmanships" and positions.
New #Job #opportunity created by #RPA#AI #MachineLearning #deeplearning #Robotics #ML #DL #tech #automation #bot by @nigelwalsh pic.twitter.com/Qpf4aZIcdk

— Pradeep Rao (@pradeeprao_) July 19, 2017
Thursday, 20 July 2017
• New ETHE Journal article available about Design Thinking and e-Learning.
NEW ARTICLE AVAILABLE on Design thinking / eLearning / champions / Academic staff development / SouthAfrica https://t.co/a3Yp4iNWbF @eLC_UOC

— ETHE journal (@ETHEjournal) July 20, 2017
• Strategies in learning by the hand of Mobile phones: an approach to the importance of m-Learning.
10 Reasons Why You Should Use Mobile Apps For Learning In Your Learning Strategy https://t.co/aml61ChYlI #eLearning

— eLearning Industry (@elearnindustry) July 19, 2017
Friday, 21 July 2017
• A guide introducing innovative assessments in e-Learning.
The Key To Innovative Assessments In eLearning https://t.co/B6H8lKdaIJ #SawagiEnglish

— David Hunt (@SawagiEnglish) July 21, 2017
• Working for the integration of the ICTs in society: teaching communication and information technologies to girls in Nairobi.
The Kinoo Girls high school ICT Center targets to expose girls to ICT #Internet4All pic.twitter.com/rq2tMyZWNM

— #BiasharaRehab (@GShapersNairobi) July 21, 2017
(Visited 16 times, 1 visits today)