All items
Weekly Tweet Selection. 3rd – 7th April 2017.
7 April, 2017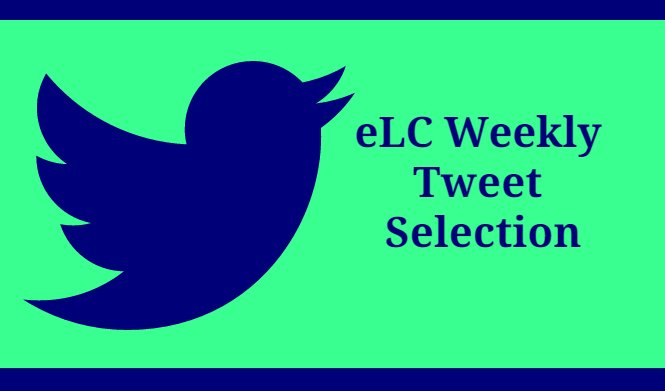 This week we focus on technological trends and e-Learning strategies for teachers, paying special attention to gamification, its uses on language learning and the benefits it brings to students with learning difficulties.
Monday, 3 April
• 7 habits of TechTeachers (you can see a proper version of the image here).
The 7 Habits of Highly Effective Teachers Who Use Technology #EdTech #IMMOOC #ETCoaches #LeadLAP pic.twitter.com/1oxlWySC0t

— Alex Lianne Carter (@AlexLCarterEDU) April 2, 2017
• Effective eLearning strategies to change students mindset by helping them develop deeper learning skills.
6 eLearning Strategies To Develop Deeper Learning Skills https://t.co/HSDq8rCNzj vía @elearnindustry #eLearning

— Carolina Campalans (@carocampalans) April 3, 2017
Tuesday, 4 April
• List of blogs that are worth checking out for eLearning professionals looking to improve their crafts.
10 Blogs Every eLearning Professional Should Read https://t.co/Y4dfVfD5Vi via @MattGuyan cc @eLC_UOC @louguardia @UOCuniversity @manuel_area

— ETHE journal (@ETHEjournal) April 3, 2017
• New ETHE Journal Youtube channel with videos that introduce published articles.
New #youtube channel: https://t.co/WDtyO8CYQ4 4 videos available that introduce published #articles cc @ConectaTE_U @UOCuniversity @eLC_UOC pic.twitter.com/GRdztKXzme

— ETHE journal (@ETHEjournal) April 3, 2017
• List of top Instructional Design theories to improve knowledge retention and provide more meaningful online training experiences.
Top 5 Instructional Design Theories For Modern Online Training – eLearning Industry – https://t.co/V3TsOQptcH

— Paul Sorin Tița (@paultita) April 4, 2017
• Bloom's taxonomy adapted to Twitter times.
Love this visual from @TeachBytes via @Alex_Corbitt. Linking Twitter with Bloom's. So many ideas to try! pic.twitter.com/PxB0XQOeXu

— Impact (@ImpactWales) April 4, 2017
Thursday, 6 April
• Gamifying e-Learning. Resources to learn more about gamification.
What You Need to Know to #Gamify your E-Learning (https://t.co/vzCP3eMhZc) #eLearning #gamification #edtech pic.twitter.com/XwR34hTgL5

— Randy Matusky (@Randy_Matusky) April 6, 2017
• New app created by the UOC to learn english, french and german while playing in a trivia format: Trivialang (in spanish).
¿Has jugado a #Trivialang? Aplicación gratuita para aprender inglés, francés y alemán en formato Trivial https://t.co/6zQ5EBDrwI #idiomasUOC pic.twitter.com/m43NHPaEPC

— UOC Arts Humanitats (@UOCartshum) April 6, 2017
Friday, 7 April
• On the use of gamified learning to tackle learning difficulties such as dyslexia.
Managing Dyslexia with Gamification https://t.co/Rbb0jvpMxq #edtech #steam pic.twitter.com/tdoXHetlj2

— Matthew Lynch (@Lynch39083) April 7, 2017
(Visited 17 times, 1 visits today)