All items
Weekly Tweet Selection. 25th – 28th April 2017.
28 April, 2017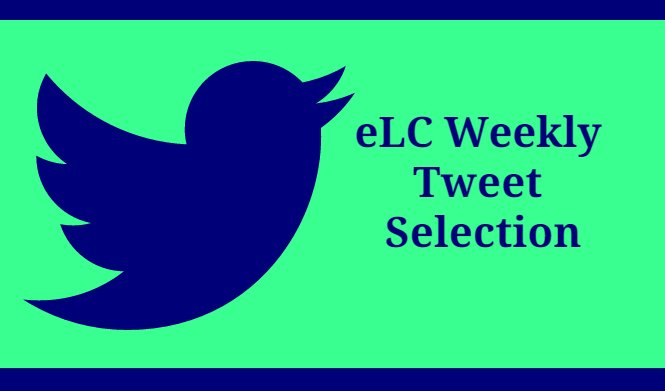 This latest April's week selection gathers information about Machine Learning and Artificial Intelligence on education, simulation environements and the incidence of Data Analysis on learning development. We have also focused on the paper of technology in both studying and teaching.
Monday, 24 April
• Artificial Intelligence and Machine Learning applications on education.
10 uses cases – Artificial Intelligence and Machine Learning in Education #AI https://t.co/w1cXSFQMOx #elearning #edtech #mlearning pic.twitter.com/CTOaghjjJR

— eraser juⒶnjo * ✘ ★ (@eraser) April 24, 2017
• Advantages of simulations over other types of training interventions.
Benefits of Using Simulations https://t.co/yRLMngPZwF #elearning #corporateelearning

— eLearning Learning (@elearningPosts) April 24, 2017
Tuesday, 25 April
• An article to answer the next questions: what is machine learning? what are the approaches for machine learning? where is machine learning practically being used?
3 things to know before launching #machinelearning #AI #bigdata #deeplearning #fintech #retail #ML #DL #techhttps://t.co/dGCFGh5ivQ pic.twitter.com/KAdblQzAAn

— AI (@DeepLearn007) April 24, 2017
• On the virtues of virtual labs and clasroom technology evolution.
4 Benefits of Virtual Labs https://t.co/WJWI2pMgdh #byod #edtech pic.twitter.com/q5QGwDe0Ex

— thetechedvocate (@techedvocate) April 25, 2017
• Education challenges infography.
Address 10 Education Challenges with Digital Signage Infographic https://t.co/UpST71zU6M #K12Infographics pic.twitter.com/ghAAr2ipRb

— eLearning Industry (@elearnindustry) April 25, 2017
• Hack for Good 2017 Barcelona's video available (in spanish).
Ya disponibe el vídeo de @Hack_ForGood 2017 Barcelona organizado por @UOCuniversidad, @la_UPC y la @UPFBarcelona https://t.co/7deOJa8cYe

— CatedraTEF_UOC (@CatedraTEF_UOC) April 25, 2017
Wednesday, 26 April
• How can a teacher become an engaging educator?
"Would You Like to Become an Engaging Educator?" https://t.co/LrcTqd0HAL by @DrBruceAJohnson on @LinkedIn #education #college #university

— Dr. Bruce A. Johnson (@DrBruceAJohnson) April 26, 2017
Thursday, 27 April
• Hot trends forecast for 2017 selected by Education Technology specialists.
15 hot #edtech trends for 2017 https://t.co/73PijfT0qw #edtechchat #edutech #digitaled #teched pic.twitter.com/dPfdMDc5vt

— Matt Harris, Ed.D. (@MattHarrisEdD) April 26, 2017
• Some tips to use Twitter as a teacher from A to Z.
26 Effective Ways to Use Twitter As A Teacher https://t.co/g46KnQnwvH #edtech pic.twitter.com/h9vbpq879K

— David Geurin (@DavidGeurin) April 27, 2017
• Selection of search tools for students.
9 Great Search Tools Extensions for Students https://t.co/E56xPxTMrH from @medkh9 #edtech #gsuiteedu #gafe pic.twitter.com/Uq54l9uJsM

— Ryan Donnelly (@rtdonnel) April 27, 2017
• UOC's journals visibility.
.@UOC_research Do u know which is the impact and visibility of @UOCuniversity journals? https://t.co/xWVRKSEDmW @Acceso_Abierto #reseach pic.twitter.com/80nrNTC7Va

— UOC biblioteca (@UOCbiblioteca) April 27, 2017
Friday, 28 April
• How Big Data will affect the future of learning.
Big data & the future of learning#bigdata #AI #machinelearning #ML #education #edtech #tech https://t.co/59stflBnjl pic.twitter.com/7ELOP621hl

— AI (@DeepLearn007) April 27, 2017
• Call for submissions for the International Journal of Educational Technology in Higher Education's thematic series "More than tools? Critical perspectives and alternative visions of technology in higher education.
More than tools? Critical perspectives and alternative visions of technology in higher education https://t.co/ENv0SjZ64Y, C4P, @ETHEjournal

— Toni M. Aceituno (@Toni_M_Aceituno) April 19, 2017
(Visited 17 times, 1 visits today)