All items
Weekly Tweet Selection. 27th February – 3rd March 2017.
3 March, 2017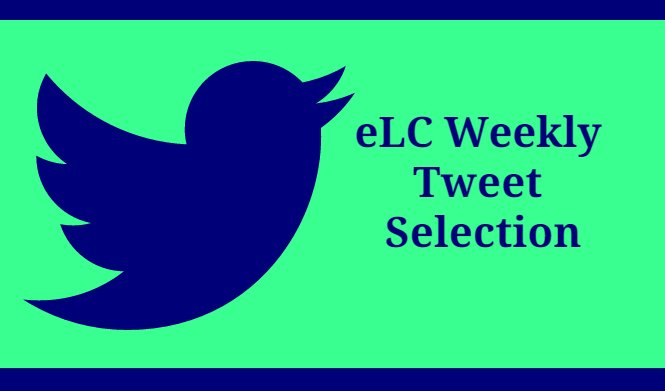 Friday, 3 March
• Recommendations on the wise use of technology for learning.
MUST READ: 9 Essential #EdTech Ideas to Share With Your Team https://t.co/BuLBcSfyy1 @DavidGeurin #edutech #edchat #cpchat #elearning pic.twitter.com/ryf2524LHQ

— Matt Harris, Ed.D. (@MattHarrisEdD) March 3, 2017
• ARLab 4 Years From Now experience by Lluís Villarejo, Specialist in the UOC's Technology Department.
Lluís Villarejo from @arlaboratory explains the experience at @4YFN_MWC: https://t.co/IEDHl8lhqP #4YFN17 — UOC university (@UOCuniversity) March 3, 2017
Tuesday, 2 March
• Analysis of the use of social media in HEIs using the Technology Acceptance Model.
Last article published: Analysis of the use of #socialmedia in #highered institutions https://t.co/OSIhpSL2ud cc @ConectaTE_U @UOCuniversity pic.twitter.com/Luv9B2bOMV

— ETHE journal (@ETHEjournal) March 2, 2017
• Favorite learning apps recommended by education professionals and librarians.
Librarian Approved: 30 Ed-Tech Apps to Inspire Creativity and Creation https://t.co/4OwT4ULQ4o #edchat #edtech #library #edapps pic.twitter.com/Y7Bzh3QOpv — WeAreTeachers (@WeAreTeachers) March 2, 2017
Wednesday, 1 March
• Report regarding the students' view of technology and mobile learning.
Each year a growing portion of college students are finding mobile study tech to be essential: https://t.co/Erd5bjcIeA #highered #mlearning pic.twitter.com/92EN7g9ftH

— McGrawHill Education (@MHEducation) March 1, 2017
Tuesday, 28 Frebuary
• Diagram about the Learning Analytics: from data to personalization.
#eCompartiendo #learninganalytics Arquitectura de Learning Analytics pic.twitter.com/lpg3ftfY5v — educacionvirtual.org (@educavirtualorg) #learninganalytics
Monday, 27 February
• A forecast infography about the top 6 e-learning trends in 2017.
Top 6 #elearning trends in 2017 #Gamification MT @iamorbz #VR #innovation #makeyourownlane #iot #AI #iiot #defstar5 #5G #LiveWorx17 #ioewf pic.twitter.com/HLDB4h2Rp1

— Takudzwa Razemba (@iamorbz) February 27, 2017
(Visited 13 times, 1 visits today)