All items
Weekly Tweet Selection. 19th to 23rd June 2017
22 June, 2017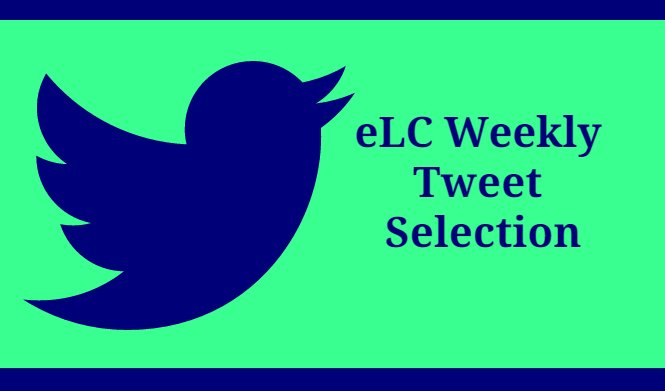 This Weekly Tweet Selection is centered in Instructional Design and the role of teachers, specially. From the paper of micro-credentials to the idea of the obsolescence of Instructional Designer concept passing through the skills in digital writing for students and teachers. Another highlighted topic is the role of Artificial Intelligence in education and solve problem and also data interaction through Machine Learning and its interactions with human learning. Other compliled tweets and articles treat LMS specialists roles and other tech related informations.
Monday, 19 June
• About the benefits of micro-credentials for teachers.
Can Micro-credentials Create More Meaningful #ProfDev For Ts? https://t.co/eKwXfKHlXB @MindShiftKQED #edtech #elearning #CPD #edutech pic.twitter.com/qxXfPjkT0E

— Matt Harris, Ed.D. (@MattHarrisEdD) June 19, 2017
• Why 2017 is the year of Artificial Intelligence? the augment of human capability to solve real problems is one of the multiple answers. More reasons can be found on the article.
2017 is the year of artificial intelligence. Here's why https://t.co/GEkJPO1hvs #AI pic.twitter.com/wn53zHeoaS

— World Economic Forum (@wef) June 18, 2017
• Machine and Human Learning. An article about what new technological advances teach us about learning interactions with data, AI, etc.
What Machine Learning Is Teaching Us About Human Learning https://t.co/Omv7iNy4Zu #edtech @A_L_T #MachineLearning #ArtificialIntelligence pic.twitter.com/kEVj05V6Js

— Anshul Lau (@LauAnshul) June 19, 2017
• An amazing infographic about Artificial Intelligence as a Technology landscape.
The impressive Artificial Intelligence world…#AI #ArtificialIntelligence #MachineLearning #chatbots … pic.twitter.com/OoCs8KygWC

— Jordi Griful (@JordiGriful) June 19, 2017
Tuesday, 20 June
• In the world of e-Learning, it is very important to have skills in digital writing, both as a teacher generating contents and as a student. This article deepens on it.
How to improve digital writing https://t.co/3ZCnt6ecbX

— The Edvocate (@AdvocateforEd) 20 de juny de 2017
Wednesday, 21 June
• UOC researchers develop a new technology to detect audiovisual scam (article in spanish). 
Investigadors @IN3_UOC de @UOCuniversitat desenvolupen tecnologia per detectar el frau audiovisual https://t.co/7A7k0816th via @LaVanguardia

— UOC Suport a l'R+I (@UOCosrt) June 21, 2017
• 25 questions to guide a Project-Based Learning Planning (PBL spectrum infographic).
25 Q's To Guide Your Project-Based Learning Planning ?????? (by @TeachThought) #edchat #education #elearning #edtech #engchat #mathchat pic.twitter.com/bqL6k4xP7W

— Alex Corbitt (@Alex_Corbitt) June 21, 2017
Thursday, 22 June
• Resources for teachers: how to make an interactive graphic out of an infographic.
Transform an #Infographic Into an Interactive Graphic https://t.co/FlA8O0ZX3F pic.twitter.com/YCThlAsOYv

— David Anderson (@elearning) June 22, 2017
• Another good resource for educators: how to use thumbnail sketches for teaching.
Using Thumbnail Sketches In eLearning Design https://t.co/PyCmLv0Wgd #SawagiEnglish

— David Hunt (@SawagiEnglish) June 22, 2017
• About teaching programming to children (in spanish).
¿Cómo está hoy la enseñanza de la #programación en la #infancia? por @ccasadom https://t.co/VJsFRCGEnm @UOCeimt #ESO #educacion @UOCinventa pic.twitter.com/DcTQnaJU3l

— Informática++ (@InformaticaMM) June 22, 2017
• The role of educators towards social networks.
What should educators do about #social #networks? https://t.co/u81pAFNMXJ cc @gsiemens @mweller (2015) pic.twitter.com/pjiU1f3t81 cc @eLC_UOC

— ETHE journal (@ETHEjournal) June 22, 2017
Friday, 23 June
• A reflection about Instructional Design and the idea of the modern digital learning designer.
If instructional design is dead, what fills the void? https://t.co/7gsV88ddui #elearning

— Elucidat (@elucidat) June 23, 2017
• About the role of the LMS administrator and his duties, skills and qualities.
What Does A Learning Management System Administrator Do? https://t.co/I999pH5hzc @DavidAyersVoice #vo #elearning #animation #movie #smm

— DavidAyers (@davidayersvoice) June 23, 2017
(Visited 15 times, 1 visits today)