All items
Educational trends
Weekly Tweet Selection. 27th – 31st March 2017.
31 March, 2017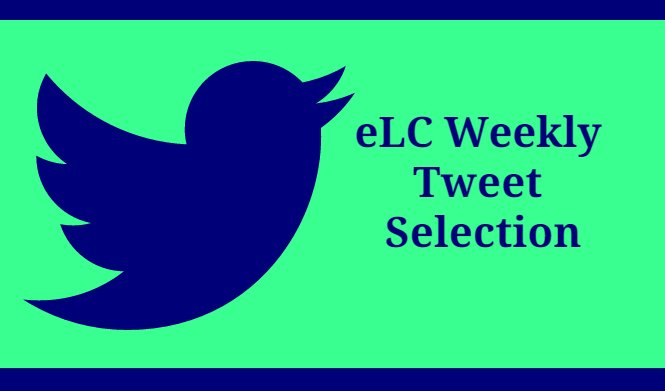 Monday, 27 March
• How to prepare quality e-Learning contents (in spanish).
Cómo preparar material #elearning para una formación de calidad https://t.co/NbuKdBzmm5 c @eLC_UOC@ObertaPublish@louguardia@montseguitert

— ETHE journal (@ETHEjournal) March 27, 2017
• 5 Research-based tips for providing a good feedback to students infographic.
5 Tips For Providing Ss W/ Feedback ???? (by @rebezuniga & @edutopia) #edchat #education #elearning #edtech #engchat #mathchat #sunchat pic.twitter.com/ROfQjHOkSb

— Alex Corbitt (@Alex_Corbitt) March 26, 2017
Tuesday, 28th March
• Round of experts' trainings conducted by the quality assurance organizations of the TeSLA project, AQU Catalunya, EQANIE, and ENQA.
Today blog @teslaprojectEU: Experts' trainings conducted for the quality assurance #TeSLA. https://t.co/SMsesrNVKj @aqucatalunya @ENQAtwt pic.twitter.com/D05TZ2ehdl

— TeSLa Project (@teslaprojectEU) March 28, 2017
Wednesday, 29th March
• Infographic about the rise and evolution of EdTech in Higher Education.
Are You Ready for the EdTech Explosion? Infographic https://t.co/9ZcgswUCN4 #edtech #elearning pic.twitter.com/qNhypxLyNd

— Michael Osborne (@MikeOzzy) March 29, 2017
Thursday, 30th March
• In coincidence with the Open Education Week, the UOC's library has prepared a dossier with open-access resources for continuous assessment activities (spanish and english resource).
.@UOCuniversidad Ya tenéis disponible el #monográficoUOC de recursos Educativos en Abierto https://t.co/Yg338lvvdx @openeducationwk #REA pic.twitter.com/ex1GUwwyJM

— UOC biblioteca (@UOCbiblioteca) March 30, 2017
• Design thinking periodic table.
Periodic Table of Design Thinking ???? (via @FutureNOWedu) #edchat #education #eLearning #edtech #engchat #mathchat #pblchat pic.twitter.com/WTc8swv0Gv

— Alex Corbitt (@Alex_Corbitt) March 30, 2017
Friday, 31st March
• Infographic showing some keys to keep on learning no matter your age and being successful in Long Life Learning.
how to keep learning [img] (When You Are Not That Young) #fintech #IoT #AI artificial intelligence #blockchain machine learning #VR #edtech pic.twitter.com/9EIxGZnuho

— eraser juⒶnjo * ✘ ★ (@eraser) March 31, 2017
• Susan Grajek, EDUCAUSE's vice president for communities and research point of view about Top IT Issues for 2017.
Exclusive: We take a close look @educause's top #highered #IT issues for 2017 https://t.co/hAw7RnCjKu

— EdTech Higher Ed (@EdTech_HigherEd) March 31, 2017
(Visited 16 times, 1 visits today)