All items
Educational trends
Weekly Tweet Selection. 17th – 21st April 2017.
21 April, 2017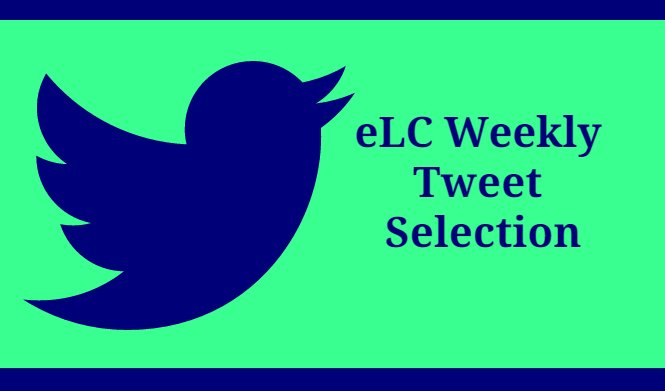 This week we have selected some information regarding to teaching tips, learning techniques to help stay on focus in task and to develop strategies to succeed in online learning. We have also focused on the implementation of technological trends in the classroom and and e-Learning strategies for teachers.
Monday, 17 April
• Web Professor Mark DuBois newsletter on EdTech, eLearning, gamification, etc.
My Apr 17 @Nuzzel Newsletter featuring Tech, eLearning, web and more https://t.co/bbvZLWNWqN

— Mark DuBois (@Mark_DuBois) April 17, 2017
Tuesday, 18 April
• How to easily integrate technology in the classroom.
10 Easy Ways to Integrate Technology in Your Classroom https://t.co/4rNLn3Cr1j #edtech #elearning #tlap #edchat #education pic.twitter.com/7uwSz7FwvY

— Brandon Johnson (@bjohnson_STEAM) April 18, 2017
• Strategies to manage time during online learning.
5 Time Management Strategies For Online Learning https://t.co/uiFqXWB8H6 #eLearningBestPractices pic.twitter.com/HHjlRBXi9Z

— eLearning Industry (@elearnindustry) April 18, 2017
• Required skills for 21st century students in relation to ICTs and education technologies among others.
16 skills students require for the 21st century [img] #edtech #edchat #elearning #mlearning #edreform #education #school #flipclass #pbl pic.twitter.com/H08uqdVyiP

— eraser juⒶnjo * ✘ ★ (@eraser) April 18, 2017
Wednesday, 19 April
• Some useful tips to help us to stay on task.
The Organized Mind: How to better structure our time in the age of social media and constant distraction. https://t.co/uZ4srAhUu5 c @eLC_UOC

— ETHE journal (@ETHEjournal) April 18, 2017
Thursday, 20 April
• Rethinking cognitive load and teaching planning.
If you want to know what Cognitive Load is & how it might affect your planning & teaching….read this blog! https://t.co/7sIRyAilIO

— Impact (@ImpactWales) April 20, 2017
Friday, 21 April
• Reducing college education costs via technology enhacement.
@IrishTimes Technology is key to reducing college education costs #ukedu #edtech #tech #collegecosts https://t.co/agMhG5ZEiB

— Eduvault (@Edu_vault) April 21, 2017
• Apps recommendation to help students learning.
10 Apps To Help Students Study Better and Learn Faster: https://t.co/2mY1zh17q0 #EdTech #EdApps

— Dr. Dale Rush (@EdTechDR) April 21, 2017
(Visited 18 times, 1 visits today)