All items
Weekly Tweet Selection. 15th – 19th May 2017
15 May, 2017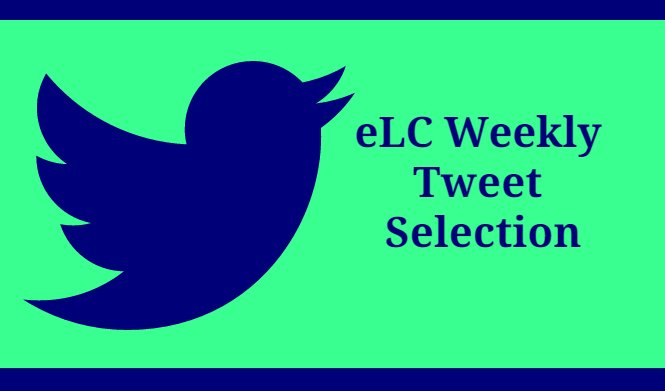 This week we focus on some e-Learning aspects such as the e-Learning student empathy, how people are benefiting from online learning an overview on the trends to come, the regulations of Higher Education and the paper of engagement in education through gamification. Other focus of interest are Machine Learning and Artificial Intelligence on one hand and an article about the improvement of the visibility of scientific papers.
Monday, 15 May
• Infographic with the eLearning student empathy map by SHIFT eLearning.
Use an empathy map to understand your #eLearning audience: https://t.co/8n6jvf6wfK #eLearning #InstructionalDesign pic.twitter.com/6RxiQ3AoIx

— SHIFTelearning (@SHIFTelearning) May 10, 2017
• An article to understand the basics of Machine Learning.
Introduction To Machine Learning
https://t.co/h027UWojnV via @DeepLearn007 #AI #MachineLearning #Fintech #BigData pic.twitter.com/V9hRDNwGfi

— Marcus Borba (@marcusborba) May 14, 2017
Tuesday, 16 May
• How to improve the visibility of your scientific papers and articles (in spanish).
.@UOC_research ¿Quieres mejorar la visibilidad de tus artículos científicos? ¿hacer #networking? https://t.co/fbMmGApETk @JulianMarquina

— UOC biblioteca (@UOCbiblioteca) May 17, 2017
Wednesday, 17 May
• A view on how regulators are conservative on higher education business model and how it can affect the way education can be offered.
Rules and regulation could strangle online learning https://t.co/eiofRQFx52

— thetechedvocate (@techedvocate) May 17, 2017
• 20 facts about eLearning (article and infographic).
Infographic: Take a peek into the future of #eLearning. https://t.co/u4tlEnWZgD#EdTech

— EdTech Higher Ed (@EdTech_HigherEd) May 17, 2017
Thursday, 18 May
• A predictive vision over the eLearning trends to come.
5 #eLearning #Trends To Expect For The Next 10 Years https://t.co/n7qclaaPB0

— FGS Recruitment (@FGSRecruitment) May 18, 2017
• The three stages of Artificial Intelligence infographic.
The three stages of #ArtificialIntelligence and where we are today #AI #machinelearning #MachineIntelligence #cognitivecomputing pic.twitter.com/a9uiZlFU4U

— Khalid Hamdan (@KhalidHamdan0) May 18, 2017
Friday, 19 May
• About gaming and the paper of engagement in learning (in spanish).
Sí, necesitamos emocionarnos para aprender!! #hr #elearning #Training #corporateelearning https://t.co/NSJeUUfy5t pic.twitter.com/yo48fNzM1s

— Gamelearn (@Gamelearn) May 19, 2017
• Coursera's 2017 Learner Outcome Survey: Education seekers and Career builders (infographic). Answering to how are people globally benefiting from Online Learning.
How Are People Globally Benefiting from Online Learning [img] #elearning #mlearning #LMS #education #educación #infographic #edchat #edtech pic.twitter.com/9pjRz5lDCp

— eraser juⒶnjo * ✘ ★ (@eraser) May 19, 2017
(Visited 25 times, 1 visits today)