Todos los artículos
La Universidad del Futuro. Inteligencia Artificial en Educación
11 noviembre, 2019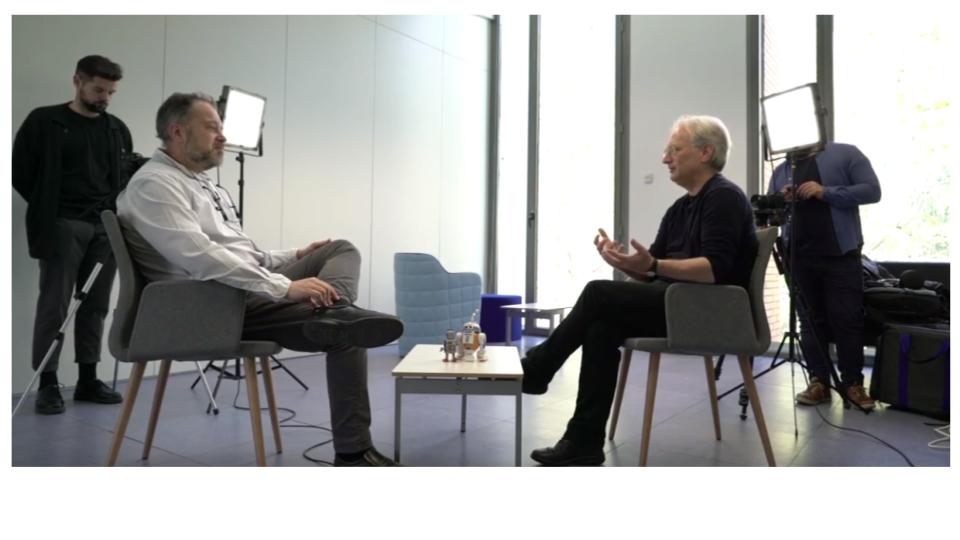 Una charla entre el Dr. Wayne Holmes y Guillem García Brustenga
29/03/2019
El pasado 29 de marzo de 2019 en la UOC, en el marco de la reunión de la Task Force de Inteligencia Artificial de EADTU, quisimos aprovechar la presencia de Wayne Holmes, para realizar y grabar una conversación. En este encuentro informal en el edificio del 22@ de la UOC, hablamos de Inteligencia Artificial, asistentes personales y de la universidad del futuro.
El Dr. Holmes es profesor especializado en Ciencias de la Educación e Innovación, en el Institute of Educational Technology en The Open University, donde investiga sobre Inteligencia Artificial en educación. Su investigación está centrada en la aplicación de la Inteligencia Artificial en la educación (AIED), cómo ésta puede mejorar el aprendizaje, y cómo podemos asegurar que su aplicación sea social y éticamente responsable.
Son temas apasionantes y que personalmente me interesan mucho en estos momentos, así que conocer en Wayne Holmes, mantener con él esta conversación y compartir puntos de vista fue muy interesante y enriquecedor. Os dejamos a continuación el vídeo de la charla.
(Visited 1 times, 1 visits today)