All items
The time has come for gamification in education 
1 April, 2022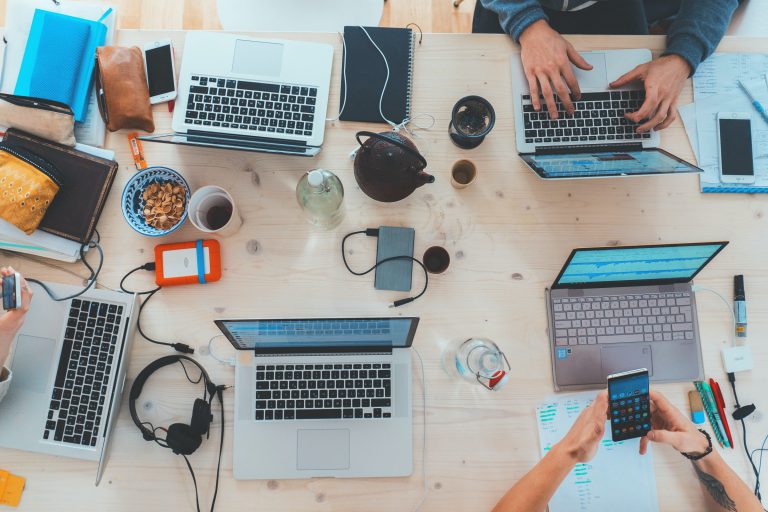 Photo by Marvin Meyer on Unsplash
Technological tools and gaming contribute to more efficient teaching and learning
Gamification as a learning resource is gaining ground in education and overcoming some of the prejudices that surround it. It is impossible to ignore the impact of the world of video games on the daily lives of many people, who are used to receiving a dose of excitement this way every day. According to the 2019 Evolution of Entertainment Study in the United States, 73% of Americans two years of age or older play video games every day.
These figures show that including gamification in learning routines can be a tool that teachers can use in virtual classrooms to engage their students' interest. The benefits that gamification can bring include the development of additional skills, overcoming the fear of failure, offering short-term rewards that encourage and foster cooperation and healthy competition.
The emergence of technological tools in education has been a fact of life for some time, and schools are adopting programmes that help teaching staff to use technology more efficiently in the classroom. Technology brings benefits to the entire educational community and contributes to digital literacy – an essential skill that everyone needs in their everyday life. Teachers can take full advantage of it to maximize their students' learning. One resource available to them is to create their own games and applications for use in the classroom.
In this regard, the director of the eLearning Innovation Center (eLinC), Sílvia Sivera, said that "gamification should be considered a tool that helps to make learning more motivating". She said that it can be integrated in several ways: "This process can be limited to working on a specific competency that the student has to acquire on a course, or cover the design of the entire learning pathway of a programme."
Successful experiences at universities around the world
A number of universities have made gamification a central part of their courses with considerable success. This is true of École 42, which has a gamified assessment model. Classmates evaluate each other's projects. Students request corrections, and automatically whoever is available at that time can offer to do it; they can talk to their classmate and resolve any issues together. This system also enables students to develop tech and human skills by means of missions to acquire a specific level, in addition to obtaining honorary qualifications inspired by works of science fiction.
The European Consortium of Innovative Universities also includes examples of gamification, which operate in multiple realities and exploit the opportunities data provide. Immersive virtual environments combined with gamification create new standards for instant natural interaction within the community.
There is also the experience with gamification of Arizona State University, which has a learning model based on "transformational play". This model is based on acquiring knowledge through play and enables students to take on a central role and make decisions that have consequences. People learn and grow in an environment where they can fail safely and recognize themselves as people who can make a real impact in a world, even if it is a virtual one.
Work done by the UOC in the field of gamification
There have been a number of experiences involving gamification at the UOC in recent years, which have been carried out in isolation by teaching staff in various faculties. Joan Arnedo Moreno, director of the Master's Degree in Video Game Design and Development, explained that "the eLearning Innovation Center has been working on creating tools to incorporate gamification into any UOC classroom for some time now". According to Arnedo, gamification is no longer a factor that needs to be taken into account in the future of education, but a tangible reality. "It no longer makes sense to talk about gamification and education in the future, because it's here with us now. It's become a ubiquitous tool and, in some cases, its existence is expected and assumed, not as an extra, but as something that's considered a shortcoming if you don't have it."
Arnedo believes that it is no longer possible to think in terms of a mobile educational application "which doesn't include gamification, to the extent that we probably don't even explicitly realize that it's there. It's now an organic and natural part of it." Duolingo is a prime example. He also emphasized that, apart from tools for self-access learning, gamification "is now used at all levels of education, including primary and secondary schools". One well-known example is ClassDojo. Arnedo also pointed out that interest in gamification is now apparent at conferences on education and games, such as GamiLearn, and that there's now plenty of scientific literature on the subject.
In the context of the UOC, Sílvia Sivera mentioned the example of the GALA project, which she began to lead herself, and which is now led by Arnedo. "This initiative came about with the aim of applying gamification throughout the UOC's faculties; it could even be applied in the enrolment process," said Sivera. The project is currently being refocused to adapt to the new Canvas environment. "We're subject to some technological aspects, but I'd first emphasize the creative factors (and motivational factors among teachers) and the objectives (the learning outcomes that are pursued)," explained Sivera. She argued that "everything could be gamifiable", but the question is "knowing what contribution we want gamification to make in each case."
Breaking down stereotypes about gamification and higher education
Gamification is now a fact of life, but there are still some outstanding issues to be resolved. Sivera said that "there's still a long way to go" in gamification in education, and this will largely "depend on how educational metaverses evolve". She believes that "there's a need to further consolidate the hybridization of gamification with virtual reality, augmented reality and empathetic technologies, and to use predictive technology (AI) and data to create more immersive and personalized learning experiences." One of the challenges that needs to be addressed is "breaking down certain stereotypes about the effectiveness and relevance of gamification in higher education".
This article is part of the UOC's commitment to achieving United Nations Sustainable Development Goal (SDG) 4, Quality Education.
(Visited 257 times, 1 visits today)