Imagination: machine or person?
Activities
Imagination: machine or person?
Activity organized by UOC and Sala Beckett Participants: Marina Garcés and Joan Casas-Roma Curators: Susanna Tesconi and Pau Alsina Watch the video For Marina Garcés, from her critical perspective, the disturbing virtue of the imagination[…]


Publicacions
Publication: Ecologies of imagination
Revista ARTNODES nº29 (2022) At a time of great social changes, affected by multiple crises (health, environmental, economic, etc.), the imagination also goes into crisis. If imagining is making the absent present, we can affirm[…]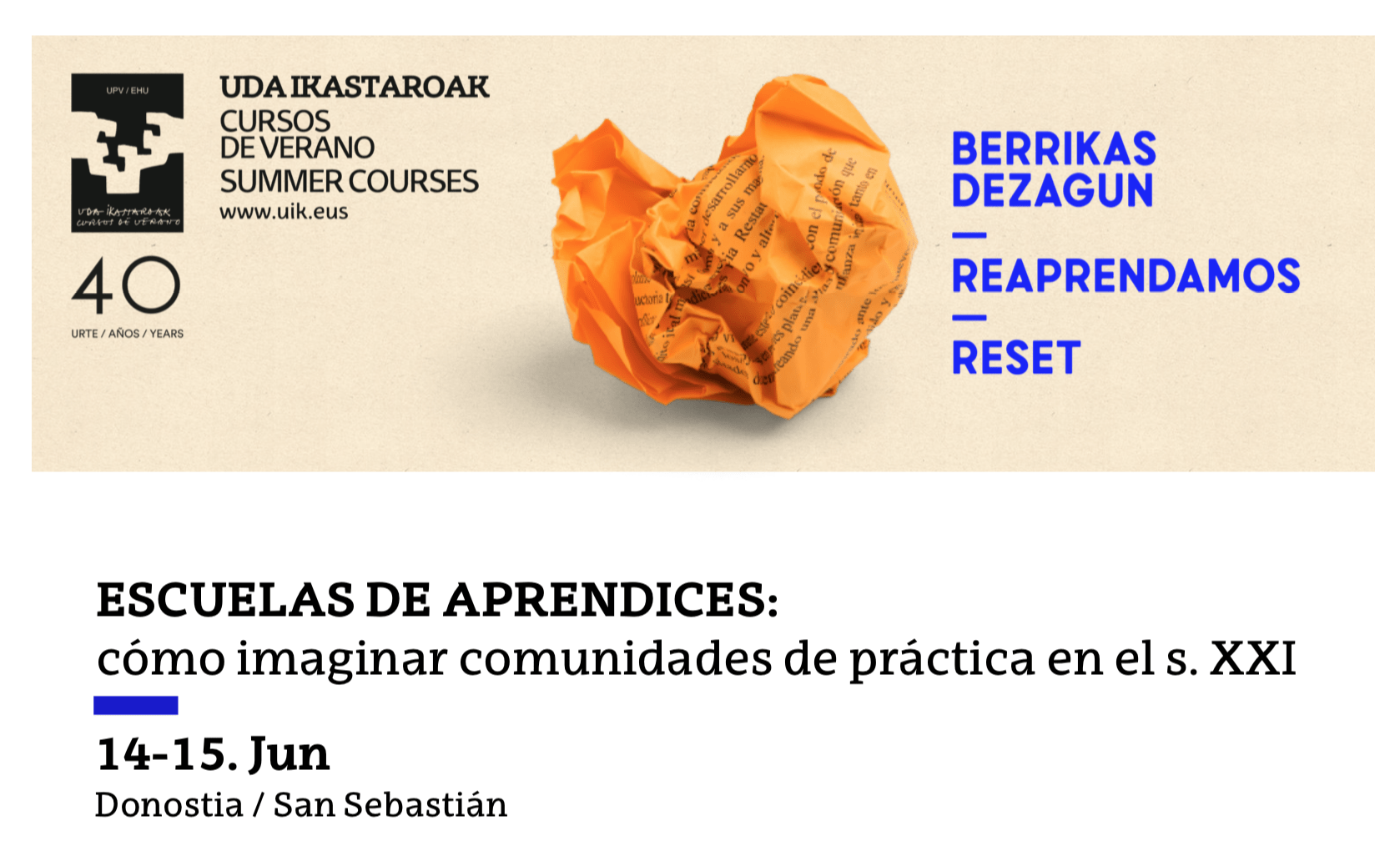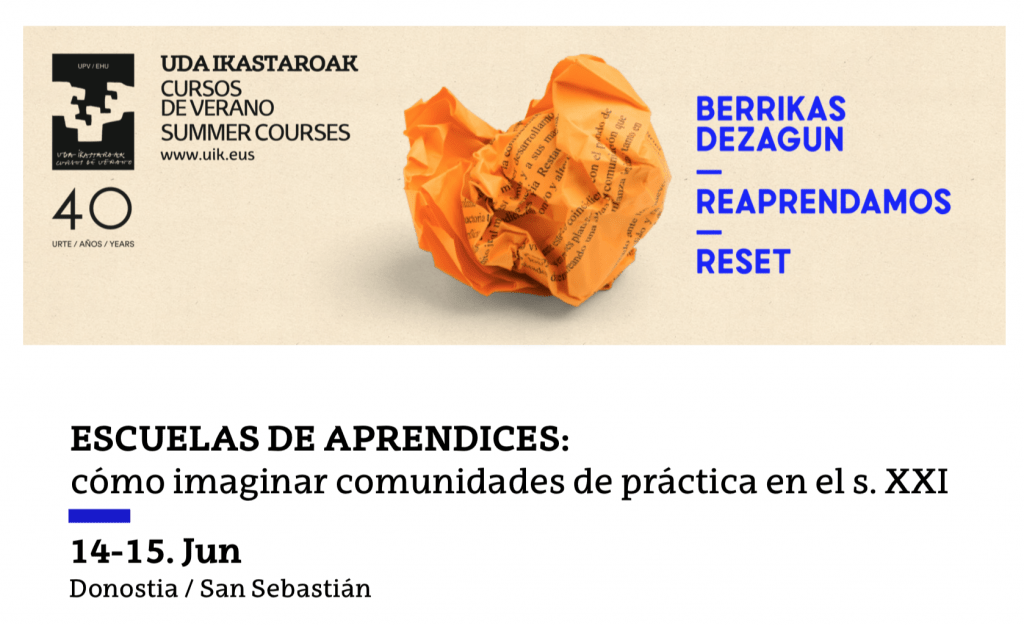 Activitats
School of learners: ¿how to imagine a community of practice in the XXIst century?
This Summer Course explores the relationship between philosophy, education and contemporary forms of imagination, especially the visual and cinematographic arts, to broaden the imaginary of the transformations that we need to address in the 21st[…]