Ageism
Impacte social
Impacto social
Internet
Old Age
Social impact
Ageism, loneliness and culture: How do older people learn to use new technologies?
19 May, 2022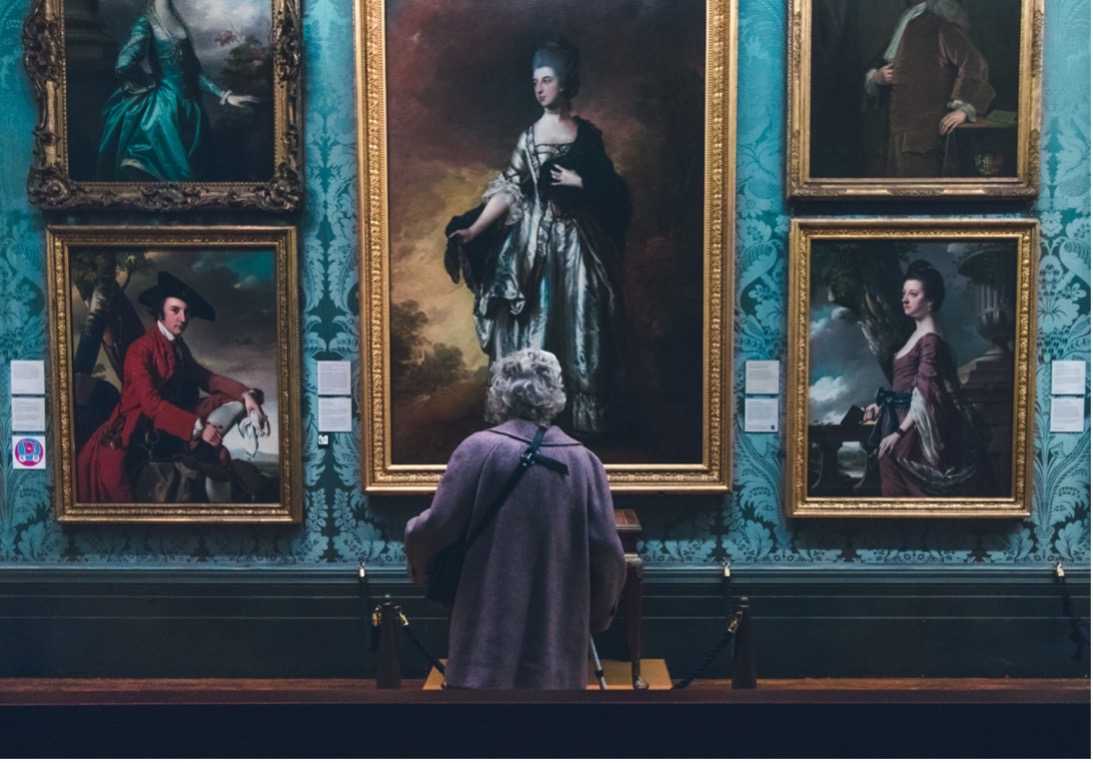 Online meetings in the Diversity, Culture and Older People series were held in March and April this year (2022). The event was organized by Apropa Cultura, an organization of cultural programmers in Catalonia and the Balearic Islands that allow some of their seats in theatres, auditoriums, festivals, unique places and museums, to be sold at concessionary rates to ensure that people who are being looked after by social organizations can enjoy inclusive cultural leisure; in partnership with the Catalan National Art Museum of Catalonia (MNAC).
This series of online talks were designed to foster dialogue and ties between the cultural and social fields in order to improve the quality of life among older people, with a particular focus on people in situations of isolation and dependence. It was moderated by Claudia Torner, cultural manager and project coordinator for the Apropa Cultura programme.
This particular project focuses on the intersections between gender and older people, loneliness, the use of technologies and care, and the benefits of culture for older people.
Mireia Fernàndez-Ardèvol, professor at the Faculty of Information and Communication Sciences at UOC and researcher in the Internet Interdisciplinary Institute's (IN3) CN&SC group, took part in the second talk, entitled "How do older people use new technologies?", with Sergio Sayago, a researcher who focuses on the interaction between technology and older people and assistant professor at the University of Lleida (UdL), and Sonia del Toro, coordinator of the Vincles BCN service.
Ageism and new technologies
Fernández-Ardévol conducts research into digital communication from the point of view of social sciences. Her research has focused on mobile phones as a digital tool in order to understand a variety of social phenomena, including discrimination on the grounds of age and the digital practices of older people. Her work includes extensive research into ageism. This is where society, institutions, actions, laws, policies or culture discriminate against people based on their age. It is considered one of the least visible types of discrimination. Although there is some awareness of discrimination on the grounds of gender, race and socio-economic status on digital platforms, very little attention is paid to ageism.
The expert explained that, as a group, older people generally suffer from discrimination in relation to the automation of public policies, which fosters inequality. The over-65s are pushed away from the desired algorithms by digital platforms themselves, which move away from the idea of fair internet that we so often talk about.
When approaching the design of their products or services, technology companies often configure users by means of user interaction scripts that are suitable for their technology. Older users are often seen as being out of date and are therefore not included in innovation processes. They are hardly ever taken into account in technology companies' technology use scripts. As a result, no proper research into the role of older people in innovation processes, in challenging the script or reconfiguring the technology has been conducted.
Neither the industry nor young or middle-aged people tend to think of leisure and culture as something that older people may be interested in. Ageism is very common in this regard. People assume that older people struggle to learn to use new technologies and will only use them to make doctor's appointments.
"The relationship between older people and "new technologies" is merely a utilitarian one: they only use technology if it is useful to them, if it 'solves' a problem, such as enabling them to talk to a family member. Messaging programmes find solutions in relation to many of the bonds that older people want," said Mireia Fernández-Ardévol.
One prejudice people have about the way older people use digital technologies is that they only use devices to solve technical problems, such as apps for making doctor's appointments or managing diabetes. We don't think about how they can be used for leisure, and we don't include older people as possible targets of leisure applications.
During lockdown, cultural institutions started to create more online activities for older people, as this group is one of the main users of cultural spaces and attending in person is now not always possible. The hybridization of cultural facilities after lockdown has resulted in a lack of activities specifically aimed at older people.
The participants considered it very important to invite older people, and not just the people around them, to help design the facilities. "Older users of cultural institutions must be invited to help design both face-to-face and online activities. One of the things we've learned from the pandemic is that usability must be relevant when it comes to consuming products. We must therefore use it to improve these techniques and invite older people to help design products in the industry. Older people are people, and they are diverse. The category of people labelled as 'older' spans many generations. They have completely different realities. We have a tendency to lump all older people in the same category, and any cultural products aimed at them are usually completely homogeneous, as if everyone in the group had exactly the same interests," said Fernández-Ardévol.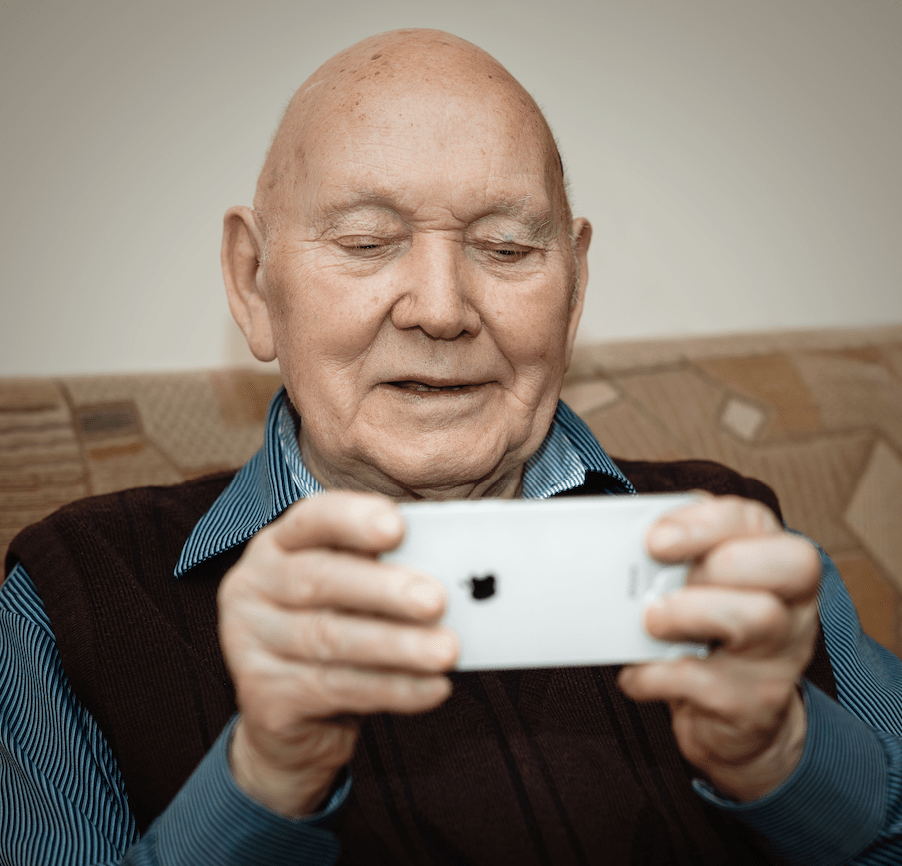 Learning and older people
Sergio Sayago talked mainly about his area of expertise: learning with older people. He has noticed in particular that older people who join social centres really want to learn about new technologies. He explained that they do learn, that they can learn to do new things on digital devices if they are interested in doing them. He noted to start with that older people want to use digital devices to do useful things, especially in relation to their personal lives and social matters, so they can connect to their friends and family members who also use these technologies.
According to him, over-65s feel more comfortable learning from people of their same age. "The best teachers for older people are older people themselves: when they help each other," said Sayago.
He explained that we often fall into the cliché of mistakenly thinking that you must show everything in huge fonts and large pictures and keep everything very simple: "Older people, just like middle-aged people, wear glasses to see things. Their memory, however, is another matter," said Sayago.
Additionally, they are generally very reluctant to enter their bank details in order to carry out online purchases. This is why participants are calling for digital education for this group, rather than merely teaching them how to 'make a doctor's appointment'. Sergio Sayago highlighted the importance of providing human teaching support in banks, public institutions and services of all kinds to help anyone who is more reluctant or has little knowledge about new technologies. The aim is to get older people to feel sufficiently comfortable to take part in the digital world and to provide tools that enable them to do so.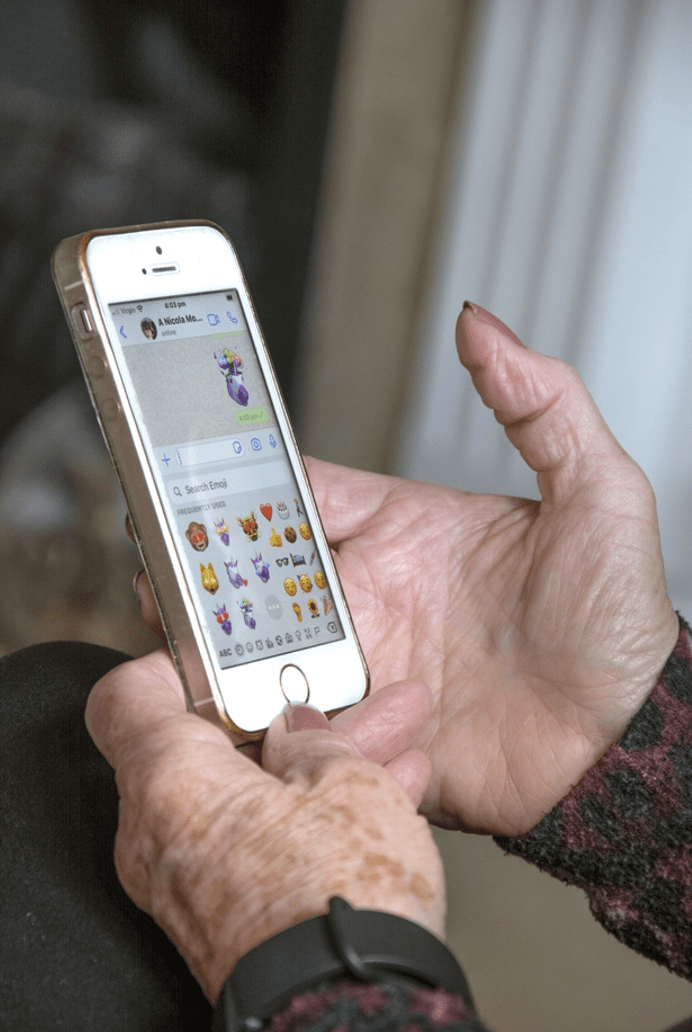 Loneliness among older people and the help provided by new technologies
The issues of an ageing and lonely population are very significant in Spanish society. At this stage of life, people's feelings often change, which can lead to loneliness and very serious consequences for them. According to Barcelona City Council, older people; i.e., the over-65s, currently account for 21.6% of the city's population. This is a total of 349,132 people, a quarter of whom live alone.
The Vincles BCN is a service provided by Barcelona City Council via an app that seeks to reduce loneliness among older people by means of social interaction through technology and community participation. It creates a community network with older people and other local residents in neighbourhoods, providing online and face-to-face activities with support. The service has around 3,000 users in Barcelona city.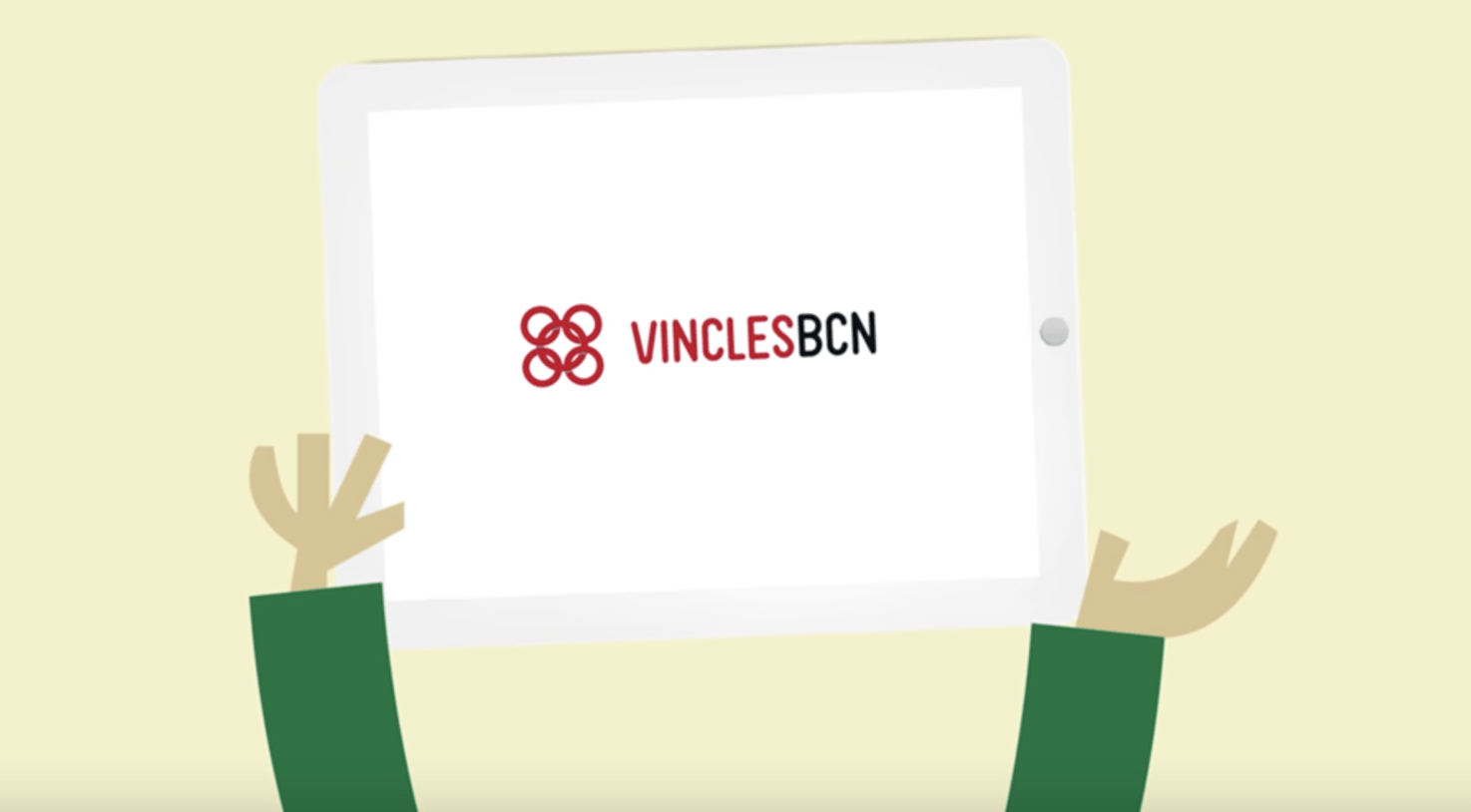 Sonia Del Toro explained that most users of the app are women between 80 and 85 years of age, and the higher levels of participation in a neighbourhood, the more ties they find.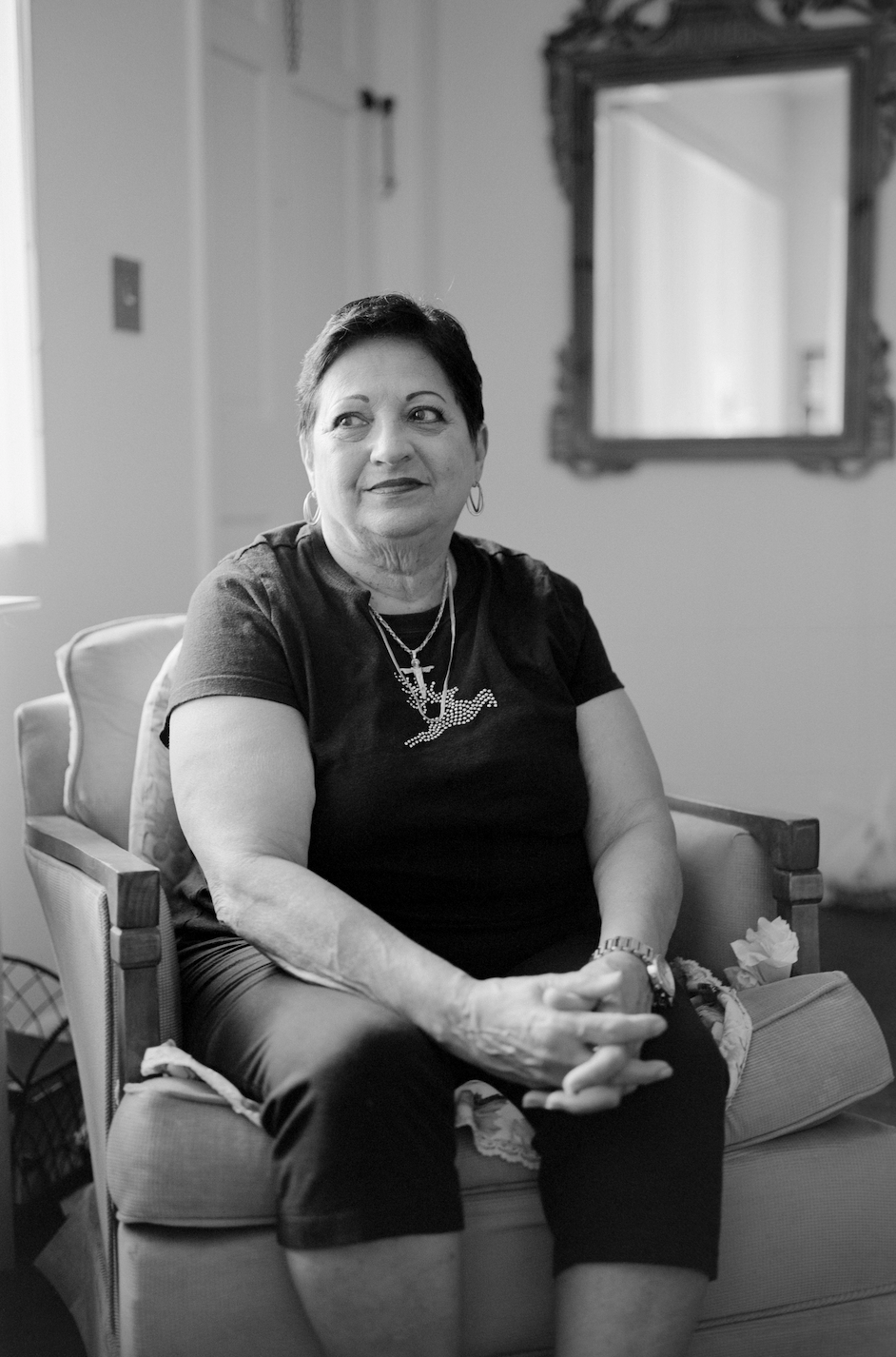 Testimonials from users of Vincles BCN taken from the app's video presentation were shown.
"It is important that you communicate not only with your family, but also with people in the neighbourhood, even if you don't know them. It's a cyberfriend, so to speak." – Álvaro.
"Loneliness is extremely hard, and what's worse is the loneliness that's imposed on you, which is what is happening to us now, to old people." – Maria
"You say 'good morning' and you know that someone on the other end will answer." – Maria Lluïsa
By way of conclusion, the three of them were asked this question: What advice would you give a digital cultural project in order to include older people? And all the experts agreed that older people are a varied group, so you can't offer them all the same product. It's not right to refer to a concert as a 'concert for older people', because they all have different tastes: they're individuals. When it comes to creating a cultural product, you must apply a participatory process and break away from prejudice and ageism in order to provide a variety of services and ensure that older people are not excluded.
(Visited 18 times, 1 visits today)