Ageism
ICT
Social Networks
Opinion article: On data and pandemics
28 May, 2020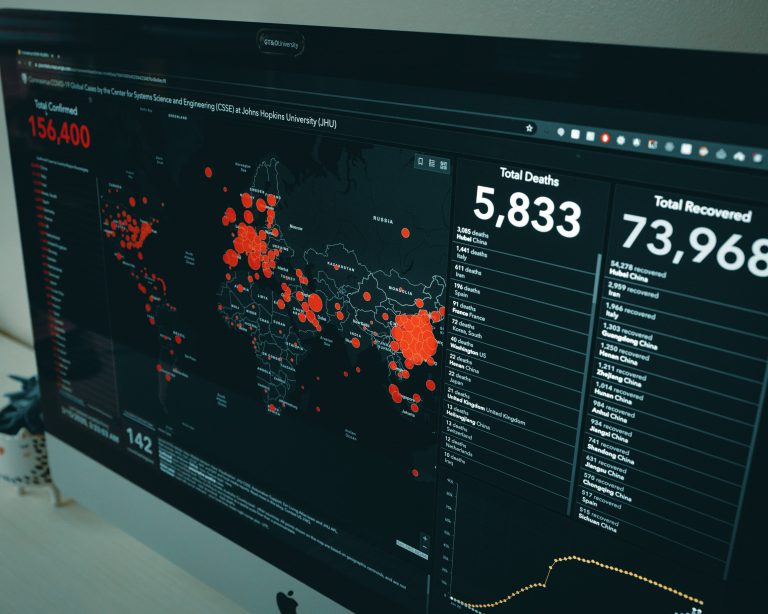 By Mireia Fernández-Ardèvol
Amid the pandemic, we realize that we don't know how to count the deceased. We see this in every mistake. And it's happening everywhere as if each country had to (re)invent the same wheel all over again. 
We are learning that data do not always measure what we would like them to measure. The public statistics counting deaths were not created to publish data on a daily basis, nor were they designed to handle a pandemic. The European Union's statistical offices receive mortality statistics by cause of death and statistics on hospital morbidity. However, combining different collection methods and information sources, they are only updated once a year. 
Online data collection from large public hospitals is a consolidated procedure, and they are quickly transferred to the responsible institutions in managing the pandemic. Yet, deaths occurring in smaller hospitals—particularly private and semi-private ones—in older adults care homes, and in private homes are neither collected nor counted with the urgent speed that the situation demands. But nobody had realized this. Many other countries have found themselves in a similar case. 
In Chile, for example, the Minister of Health decided to "mask" the figures for hospital discharges, a piece of information that is usually included in hospital morbidity statistics. Because he didn't know how the system worked, he classified discharges due to death as recoveries. And instead of rectifying, he justified that the data were not inconsistent because the deceased are no longer contagious. Nonsensical statements like this are proof that statistics are what they are. Nothing more, but also, nothing less. That's why we need to be careful about definitions. We need to understand them before we start talking about them. And we need to know what they measure. 
This pandemic is being managed with poor-quality data. It's not political manipulation, it's not misconduct. The data just aren't there. The public statistics system is not prepared to provide daily updates on deaths. I am confident that this system will be redesigned, but, for some weeks, many decisions have been made without realizing that they were using unreliable data. That is why, with breathtaking simplicity, the authorities in the Òdena basin decided to get the information from the funeral parlours, because they definitely know how many people they have to bury at the end of the day. And so this showed what the rest of administrative divisions had been unable to see: compared with the same month last year, deaths tripled in March.
The cemeteries couldn't keep up. The photographs printed in the newspapers of coffins awaiting burial in a refrigerated parking lot—i.e., qualitative information—have now become figures—i.e., quantitative information. At the same time, tables and data  have taken the place of images to illustrate overwhelmed cemeteries. 
Unfortunately, in the Catalan and Spanish societies, the ambivalence of data has been used to stoke the fires of partisan disputes. It goes without saying that all data collection and processing methods have limitations. That is why the World Health Organization highlights the importance of checking the data and defining them accurately while remaining deliberately vague about methodological approaches. This is common practice with international statistics, although some media outlets and their talk show guests can't quite seem to understand this. The perfect world of infinite resources—where any data will be available even before we realize we need it—does not exist. It simply isn't like that, neither in the world of traditional official statistics nor in the world of big data and artificial intelligence. But this is not the only case where we are unable to see the limitations of official statistics. 
With the COVID-19 crisis and lockdown, we are rediscovering online sociability. As if we did not know it already, it is now clear that the Internet is an essential service. Like water and electricity. What would we do without it? What would be left of our social life? How would we work? How could we continue studying? 
According to the latest data from Idescat and INE, 93.7% of the population aged between 16 and 74 in Catalonia are regular Internet users. This percentage increases to 95.4% in the case of minors aged between 10 and 15. And 94% of the households in Catalonia with one or more members aged between 16 and 74 has an Internet connection. During the lockdown, we need to take measures to prevent isolation because digital disconnection widens social and economic inequalities. So, to make sure that no schoolchild is left behind, the Catalan Ministry of Education has identified more than 50,000 households with digital deprivation and will provide computers or data packages. At the same time, city halls such as Ripoll guarantees an Internet connection to ensure that children can follow their school syllabus online. 
The older population is the most vulnerable to this pandemic. They will be the last to come out of the lockdown. The highest risk of isolation is found precisely in households composed of one or two older members. These are women living on their own or with their partner who should not leave home or receive visitors to avoid contagion. They must be able to contact the city hall, social services, treasury, or their doctor. They must be able to stay in touch with the people they love. It would be good if they could do their supermarket shopping online, or avoid trips to the bank. But our knowledge of their level of digitization or their access to the Internet is nil. There are no data on this. 
Households inhabited solely by people over 75 years old are not included in the statistics. In my view, this constitutes a form of age-related discrimination (a.k.a. ageism) that remains concealed. Older people are not seen as relevant when talking about information and communication technologies (ICTs). But in the upcoming new normality, digital technologies will become an increasingly pervasive part of our daily lives. 
So it's my hope that the new digital normality that awaits us will treat older people as equally as the rest of society. I really can't see how we will be able to successfully combat the new forms of inequality that will emerge in the next months and years without an accurate assessment of the key elements—such as Internet access—that articulate our society. I hope that not only the data needed to manage pandemics improve, but also the data on older people's access to digital technologies since they will be forced by COVID-19 to spend more months at home than the rest of the population.
---
Article by Mireia Fernández-Ardèvol, co-director of the Communication Networks and Social Change (CNSC) research group, part of the Universitat Oberta de Catalunya's Internet Interdisciplinary Institute (IN3). She is also an expert researcher in mobile communication and a lecturer of public statistics.
(Visited 8 times, 1 visits today)