General
On-site welcome sessions start up again with the General Manager at 22@
17/07/2020
The first on-site session was held this Tuesday, 14 July, to welcome new recruits on long-term or open-ended contracts. Fifteen people attended the session with Antoni Cahner, UOC General Manager, at the 22@ building.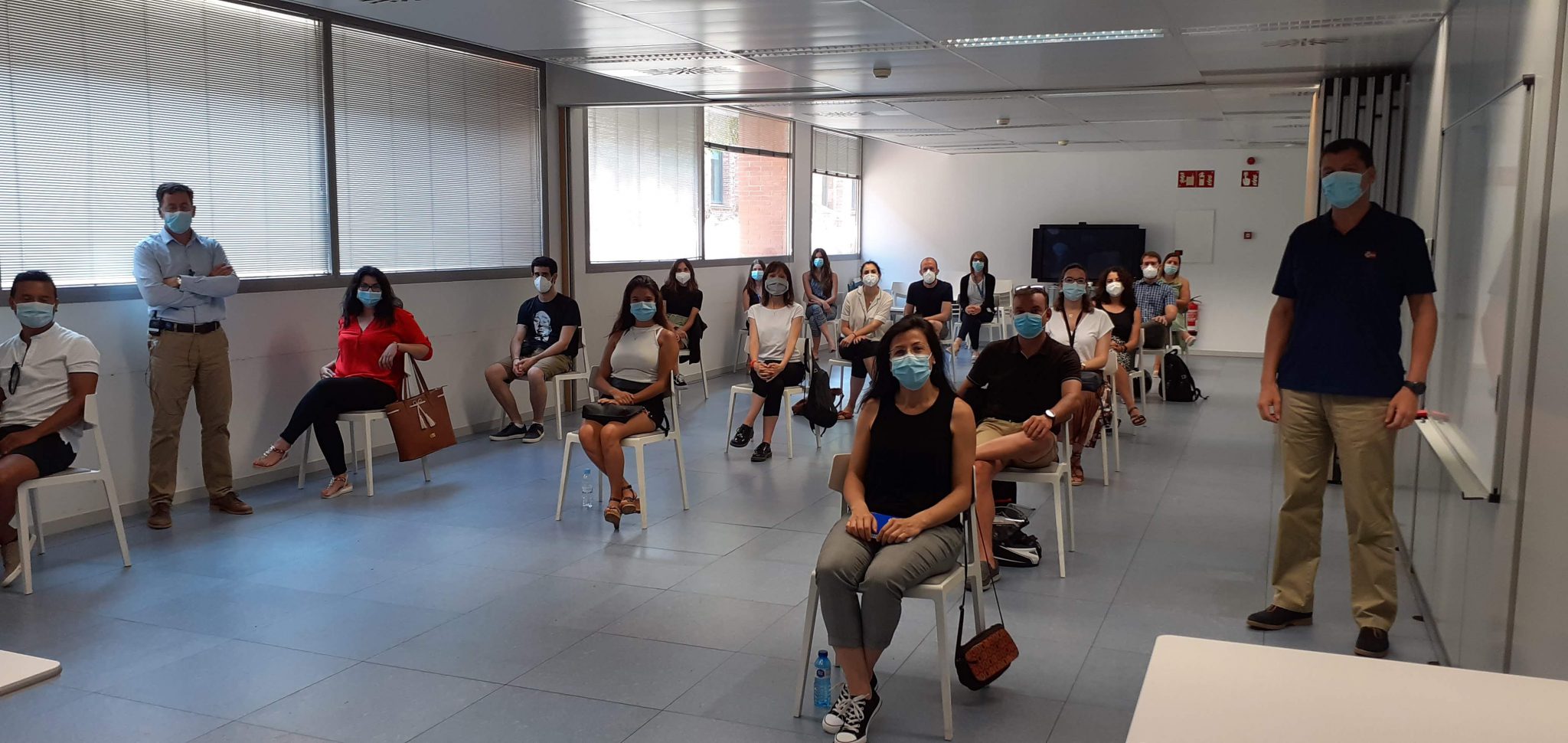 The session, which had originally been scheduled for May, was postponed due to the COVID-19 outbreak. All the safety measures recommended by the health authorities were taken, including washing hands with sanitizer, keeping at least 1.5 metres away from one another and wearing face masks at all times.
During the session, Cahner explained the University's business model, operations and Strategic Plan for 2017-2020. This plan currently prioritizes projects and activities that respond to the new situation we find ourselves in and the University's strategy is being adapted to these extraordinary times.
This session marks the end of the onboarding process, which has four stages: a face-to-face induction; a self-induction (exploration of the IntraUOC induction page, UOC Welcome game, training on occupational risk prevention); institutional sessions with the President and General Manager, and a fully funded free course, so as to experience what it's like to study at the UOC.
Welcome to the UOC; we wish you all the very best!
Marco Calabria (Faculty of Health Sciences)
Lorena Astrid Cortés (Contact Centre)
Anna Delgado (Contact Centre)
Dalilis Escobar (Faculty of Economics and Business)
Cristina Garcia (Doctoral School)
Debora Gottardello (Faculty of Economics and Business)
Javier Hernando (Contact Centre)
Cristina Lorente (Academic Services)
Maira Lizeth Mahecha (Contact Centre)
Juan Carlos Medina (Faculty of Psychology and Education Sciences)
Mireia Oliver (Contact Centre)
Juan Manuel Pavon (Technology)
Javier Raigón (Marketing)
Carme Riera (Contact Centre)
Laia Vallejo (Academic Services)
(Visited 3 times, 1 visits today)