General
Welcome for new staff, some of whom you may already know!
25/10/2019
The president, the general manager and the vice president for teaching and learning welcome new members of UOC staff
Fifteen of our colleagues were at Tibidabo for a welcome session hosted by the president, Josep A. Planell, the general manager, Antoni Cahner, and the vice president for teaching and learning, Carles Sigalés, on Monday 21 October. These sessions are held once a month for people who have recently been awarded long-term or open-ended contracts.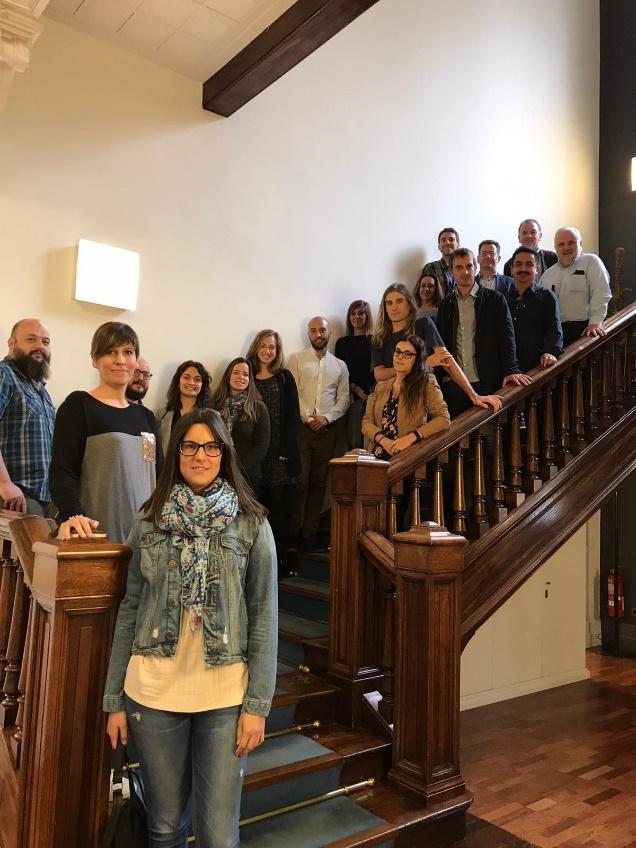 Having welcomed them all to the UOC, the president spoke to them about our student-centred educational model and the guidance and support it provides for lifelong learning, while explaining how societal impact is an important part of our mission.
There was also time to talk about the UOC's strategy for the next few years, focusing on growth, our drive towards globalization, and our desire to contribute positively to the changes our world is experiencing.


Finally there was a question and answer session, in which our new colleagues shared their thoughts with the president, the general manager, and the vice president, who addressed the points raised there and then.
This event is part of a larger induction process, which has three other stages: a face-to-face induction; a self-induction (involving exploration of the IntraUOC induction page, UOC Welcome game, and training on occupational risk prevention); and a fully funded free course, so as to experience what it's like to study at the UOC.
There is also an institutional session given by the general manager twice a year, and yearly face-to-face welcome sessions for new teaching staff.
We'd like to extend all of you a warm welcome to the UOC, we wish you every success!
Jeniffer Díaz González (Marketing)
Sandra Carreras Andres (Contact Centre)
Marta Casanovas Romero (Staff Development)
Oriol Samaranch Marimon (Health and Safety Service)
José Antonio Díaz Cordero Persones (Staff Development)
Roberto Enriquez Alba (Academic Services / Programming)
Pep Rodríguez González (Academic Services / Student Support Services)
Alicia Nevado Mateo (UOC Corporate)
Borja Martinez Huerta (WiNe research group)
Efrain Foglia Romero (Faculty of Information and Communication Sciences)
Joan Soler Adillon (Faculty of Computer Science, Multimedia and Telecommunications)
Jessica Villoslada Puche (UOC X)
Vanesa Cano Escobar (UOC X)
Montse Bofarull Sánchez (Marketing)
Adriana Antich Ambatlle (Office of the General Manager)
(Visited 1 times, 1 visits today)