All items
The eLearn Center attends the Red Estatal de Docencia Universitaria (RED-U) conference
1 February, 2019

By Cris Girona and Marta Merino
As members of the eLearn Center's Learning Processes team, on 22 and 23 November, we attended the Red Estatal de Docencia Universitaria (Spanish Network for University Teaching, RED-U) conference entitled Salir del armario: de la invisibilidad al reconocimiento de la buena docencia (Coming out of the closet: from the invisibility to recognition of good teaching), which was held in Jaen and also included the RED-U members' assembly.
The Universitat Oberta de Catalunya has been a member of this network since last year through the eLearn Center. It forms part of the International Consortium of Educational Development (ICED), which also encompasses other networks in 30 countries worldwide.
The conference addressed the recognition of teaching and how to establish mechanisms that will both allow good practices to be promoted and made visible and effect an international change to balance teaching and research. Modifying this state of affairs concerns prevailing academic culture, a lack of institutional educational models and existing university and quality policies. Experts and participants contributed to this issue from various viewpoints: the aspects debated included the need to act with academic criteria (also) in teaching with the proposal of the Scholarship of Teaching and Learning (SoTL); defining benchmark educational projects and models in universities; establishing mechanisms that foster collaboration among teachers and the exchange of knowledge and experiences, and promoting teaching assessment systems and projects aimed to effect change in teaching culture.
Similarly, the topics discussed involved different levels of analysis depending on the agents involved:
–National policies: the Spanish Ministry of Education and Science is establishing working boards to revise the teaching and research staff charter, organize official university teaching and promote the internationalization of Spanish universities.
–Quality agencies: they must ascertain whether the programmes started to guarantee the education and skills of teaching staff (Docentia), really allow their aims to be achieved.
–Universities: they have to determine which existing mechanisms allow an impact to be made on teaching quality, what new initiatives or projects need to be launched and the leadership necessary to bring about these changes.
–Faculty members: we need to move away from simplistic visions of what teaching means and incorporate methods that allow academic reflection on the actual teaching.

The conference also acted as a meeting point for members taking part in defining a professional teaching development framework for university faculty members promoted by RED-U. The final aim is to create an agreed reference framework that serves to establish a shared vision of what it means to be 'a good professor'. This vision has to be the basis for the teacher training and assessment systems that are put in place in universities.
Taking part in this forum, together with the Margalida Comas programme in Catalonia, provides us with the framework to define the faculty development programme for teaching staff at the UOC, improve it and ensure that it meets existing needs outside the University as well.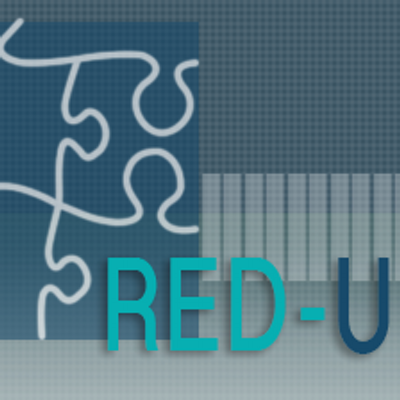 (Visited 12 times, 1 visits today)