Models híbrids o mixtes (Blended and Hybrid Course Models)
Les institucions o organitzacions educatives han adoptat el model d'ensenyament mixt, blended o híbrid.
D'una banda, l'aprenentatge híbrid flexible és una combinació de l'ensenyament tradicional a l'aula i l'educació remota. Alguns estudiants estaran presents a classe, mentre que altres poden unir-se remotament des d'una altra ubicació. No hi ha cap requisit perquè els estudiants assisteixin en línia o en persona. Mentre que, per altra banda, l'aprenentatge mixt és una combinació de mètodes presencials i en línia o d'aprenentatge electrònic. A l'aula es duu a terme on són presents tant els estudiants com els mestres, mentre que el material en línia permet als estudiants treballar al seu propi ritme en el seu propi temps.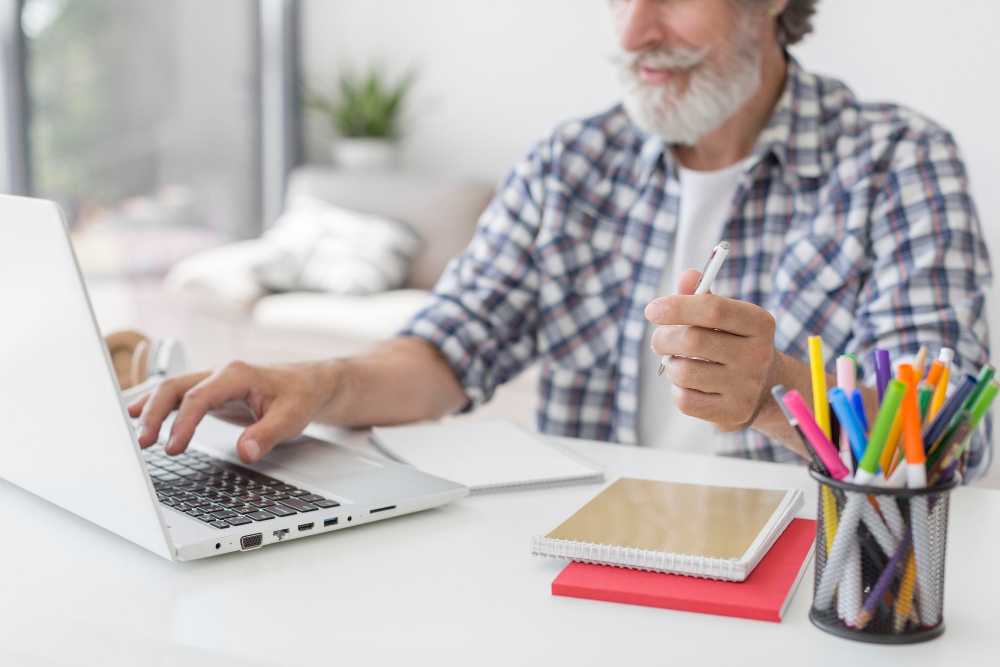 Imagen de Freepik


Aquest article ofereix un resum de com es va conceptualitzar i implementar l'ensenyament HyFlex com a mitjà per complementar l'ensenyament en línia i presencial i per respondre a les restriccions de Covid-19 en una institució d'ensenyament superior.
Detyna, M., Sanchez-Pizani, R., Giampietro, V. et al. (2022). Hybrid flexible (HyFlex) teaching and learning: climbing the mountain of implementation challenges for synchronous online and face-to-face seminars during a pandemic. Learning Environments Research https://doi.org/10.1007/s10984-022-09408-y
Estudi i resultats de recerca basada en la comparació de diferents modalitats d'implementació d'un curs universitari.
Kereki, I. F de (2021). Programación 2 con Aula Invertida: comparación entre modalidad presencial, en línea e híbrida-flexible (Hyflex). En M. M. Larrondo Petrie, L. F. Zapata Rivera, C. Aranzazu-Suescun (Eds.), Actas de 19th LACCEI International Multi-Conference for Engineering, Education, and Technology. http://dx.doi.org/10.18687/LACCEI2021.1.1.46


L'article analitza la potencialitat dels entorns híbrids per personalitzar l'aprenentatge escolar, prenent com a punt de partida algunes característiques dels centres educatius que han aconseguit afrontar les dificultats provocades per l'impacte de la COVID-19 amb més rapidesa, facilitat i eficàcia.
Engel, A., y Coll, C. (2022). Entornos híbridos de enseñanza y aprendizaje para promover la personalización del aprendizaje. RIED. Revista Iberoamericana de Educación a Distancia, 25 (1), pp. 225-242. https://doi.org/10.5944/ried.25.1.31489
Aquest és un llibre digital pràctic i concís que presenta com dissenyar experiències aplicant l'enfocament de l'aprenentatge híbrid flexible.
Aquest capítol tracta la transformació dels models híbrids en educació en contextos discontinus.
Sangrà, A. (2020). Hacia modelos de presencialidad discontinua o intermitente. En A. Sangrà (coord.). Decálogo para la mejora de la docencia online (pp. 207-215). http://hdl.handle.net/10609/122307





---
(Visited 6 times, 1 visits today)