Cognition and ICT
This area aims at studying how the use of ICT (and the multi-tasking often associated with it) affects our cognition: the way we perceive, pay attention and remember.
Projects
SmartTeen (2018 – )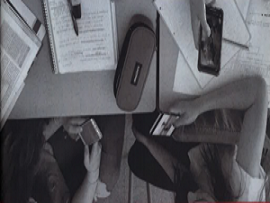 Funding: –
Objective: Analysis of the excessive use of ICT and social networks in adolescents and the relationship with media multitasking and the impact on psychosocial variables.
Team. Modesta Pousada, Beni Gómez-Zúñiga, Eulàlia Hernández and Rocío Pina (PSiNET), Sara Malo, Ferran Viñas and Merche Martín-Perpiñá (ERIDIQV-UdG).
(Visited 6 times, 1 visits today)