Home
The NOUTUR (New Perspectives in Tourism and Leisure) group takes an experimental and dynamic approach to tourism and leisure as social phenomena with real impacts and trajectories, combining frontier theory with empirical research focused on social utility and impact. As its core tenet, NOUTUR adopts a multidisciplinary conception of tourism and leisure as powerful agents of change. In empirical terms, the group employs methodological triangulation combining qualitative and quantitative approaches to challenge contemporary myths in key specific areas and at different scales of analysis. The group addresses recent societal concerns to which the phenomenon of tourism has given rise in different areas, and proposes options for improving its competitiveness and sustainability. This has shaped cutting-edge lines of research that analyse the social transformations that tourist activities can cause or to which they contribute.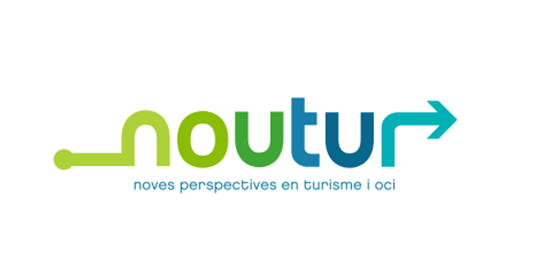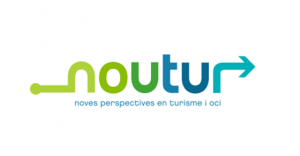 The group examines current and future perspectives on these transformations; its field of inquiry is not just confined to tourism alone but also embraces the surrounding contexts as, at present, tourism lies at the heart of a raft of transformations, thus justifying a more innovative, open, wide-ranging and inclusive analysis. The group channels the wider epistemological shift that is taking place in this field of research, which points towards a repositioning of tourism from the periphery to the core of the social sciences. Although, previously, the study of tourism was more concerned with exceptional and ephemeral events in people's lives, tourism is nowadays seen as a key aspect of everyday life.
The fact is that, these days, it is more important than ever to possess a global, systemic and cross-disciplinary view of tourism. Given this, over the coming years, we wish to continue analysing how socio-economic structures that include tourist activities or that are directly related to them will develop. This means we're interested in analysing the stability – or potential redesign – of the various governance models, strategies and the different relationships with these structures' surrounding environments, with a particular focus on the emergence of cooperative-based ideas and their manifestations in local microgeographies, but also on the existence of different kinds of divides (climate, digital, gender, etc.) that may impact this development.
Against this backdrop, many see a tourism of the future in which perceived safety and security take on increased importance, transitioning the idea of a destination's reputation towards the need for health controls, but also in relation to other threats associated with crime rates, and social and political stability. We believe that there will be a need for a broader perspective on developments in the factors that affect tourist consumer behaviour (such as awareness, personal values, lifestyles and priorities). We'd also like to understand how expectations regarding potential tourist consumption will evolve and affect the balance of decision-making factors. It will be interesting, too, to see if there are any developments with regard to relations between tourist consumers and local residents.
This transformation, of such importance to tourism supply and demand, obviously has had and will continue to have a significant impact upon the industry itself and its potential alternatives. This is a context in which it is said that quality will be prioritized over quantity and that there will be a need to regenerate more mature destinations. Whatever the case, it will be interesting to find out the extent to which there will be a real transformation in the organizational culture of tourism businesses and where this transformation will be headed: whether in the direction of short-term models in which productivity and competitiveness once again prevail, or towards others that develop strategies based on greater dialogue with stakeholders and hence a greater vocation for long-term resilience. In any event, the capacity for resilience is not only associated with change, but also with stability and the ability to respond.
Closely linked to future developments in tourism organization is the world of work. In this case, what we're interested in is expanding our understanding of trends in different aspects affecting jobs in those socio-economic structures including or directly associated with tourist activities. We'd like to know the effect of aspects such as restrictions on mobility, social distancing and the growing awareness of local activities. We also want to discover whether we're heading towards a situation in which a large number of tourism-related jobs bid a definitive farewell to insecurity and temporary work and turn to qualifications and improving professional skills. An important role in this will also be played by digital nomadism and its relationship with the development of tourist activities (in terms of both carrying them out and of the tourist consumer behaviour of these nomads themselves in the destinations they temporarily call home).
We're also interested in observing how the public authorities adapt to new needs with regard to the monitoring of tourism figures within a context of growing availability but also greater complexity in the management of information (big data). This need for better planning through better monitoring of information should not be implemented for purely reactive reasons, but should also give rise to real progress in the concept of the smart destination, which, beyond marketing-based informational intelligence, should become a truly preventative tool, based around learning the lessons of ongoing change and of adapting to it by updating measures and correcting errors.
Furthermore, in addition to purely public initiatives, we will also need to understand the extent to which the much-heralded public-private partnerships are actually implemented in destination repositioning strategies. Nevertheless, this repositioning will increasingly call for the participation of local communities. With regard to the political dimension, mention also needs to be made of trends in residents' perceptions of future developments in tourist activities and it will be interesting to see if their input, expressed in the form of the different manifestations of social movements, will continue to accrue the importance it seemed to have achieved before the pandemic. At any rate, the participation of all these stakeholders will be necessary if there is a wish to create a new model, one increasingly talked about in academic and political circles: that of regenerative tourism (or the similarly upcoming permatourism), a model that will have to take into account not only the regeneration of the tourists themselves, but also – and most particularly – of destinations and their communities.
Along the same lines as regenerative ideas, or at least very close to them, are the political proposals advocating a transition towards post-growth and degrowth models, which include the need to develop economic systems that are both sustainable and fair with regard to wealth distribution. That's why, in addition to the engagement of all relevant stakeholders, the aforementioned planning needs much more than a mere on-the-hoof diagnosis, for proposals to be made on the basis of an examination of tourist development's structural causes, trends and consequences. These models are based on approaches that consider and work on the basis of standpoints with limits for the planet, and with metabolic focuses. They also take into account ensuring value and care for the community and the collective, as well as small-scale, slow actions and a conception of the public from the standpoint of the common good.
What's more, we feel it is important to stress the need to plan the different types of destinations differently, paying attention to traditional, mature "sun and sand" destinations, as well as urban destinations, but also, and more particularly (due to the growth in demand they have seen), inland destinations, which may be vulnerable and/or located in natural or rural areas. With their specific peculiarities, these destinations call for planning that is more collaborative, which seeks to minimize as far as possible the potential impact and to design and organize their own kinds of tourism models, based on their specific resources, the heritage they possess and the idiosyncrasies of the communities living there.
In our view, the role of digitization, ICT and (particularly) of platforms will remain key. In this regard, we wish to continue analysing developments in supply, demand and jobs in those tourist initiatives mediated by digital platforms, within a context of the ongoing transformation of all these aspects. We are also interested in observing whether new forms of marketing and of the associated business models can bring about refreshed kinds of relationships between consumers and providers via technologies and whether the potential appearance of new relationship channels presents an opportunity for agents of change proposing new alternative offerings for transforming tourism in future scenarios. In addition to this perspective, we would also like to observe the characteristics of the embodiment of these digital technologies (e.g., the embodied understandings of the technologies and the creation of digital divides). Lastly, we would also like to find out if ICT can foster regeneration, resilience or degrowth processes in tourism in different types of destinations.
What's more, account needs to be taken of the increasing access to all social networks, as well as of the associated apps and their use. Tourism organizations, both public and private, need to bear in mind the need to adapt their strategies in line with this new reality. In this regard, attention should also be paid to analysing user-generated content, which could play a crucial role in communication management. Additionally, the use of big data will once again be important in understanding which stakeholders and online communities we will have to work with, leveraging analyses unlike those performed to date, such as users' feelings, to establish what they are looking for, what their chief concerns are and, above all, what risks they are prepared to shoulder and at what point in time. Artificial intelligence may be a highly useful tool for tourism organizations, but it may have its disadvantages and could give rise to new problems. The use of chatbots is now, in fact, a reality for tourism organizations in different communications contexts.
There is also a particular interest in analysing how these technologies modify existing tourism processes and experiences in response to changing needs (such as the creation of a destination's image based on virtual tours, geolocated augmented reality itineraries and the appearance of new tools). Here, we would like to know more about the use and adoption by tourism consumers of the experiences produced by these technologies and their satisfaction with them, in addition to whether their appearance could actually create new tourism-related activities (e.g., virtual tourism) within a context of changing mobility and potential restrictions on said mobility. Another interesting point of focus would be to study initiatives of this type based on the co-design of these technologies and the empowerment of the principal stakeholders involved. Closely related to this latter aspect might be observing how blockchain technology could improve trust, transparency and accountability in tourist activity-related processes, for both providers and consumers.
Lastly, alongside this interest in technology, another focus of our work will once again be that associated with sustainability and with all the processes that in some way feature advances in terms of environmental, social and economic justice, and also as regards resilience and regeneration in those destinations in which this focus is necessary. Here, aside from the necessary observation that tourist activities are involved in the use of the varying socio-economic infrastructures in the different types of destination and the interactions with said infrastructures, we are particularly interested in the different understandings and responses (both cognitive and emotional) of local stakeholders with regard to tourist development. In this latter regard, we would like to pay special attention to the possibility of the co-design of tourist activities by organizations and local stakeholders as a regenerative practice. In these intersections between technology and sustainability, it is our understanding that one element that could potentially become more important is the fostering of new forms of tourist activity governance, planning and management, mediated by technologies such as platforms and virtual and augmented reality.
(Visited 32 times, 1 visits today)