About NOUTUR
The NOUTUR (New Perspectives in Tourism and Leisure) group adopts an experimental and dynamic approach to tourism and leisure as social phenomena with real impacts and trajectories, combining frontier theory with empirical research focused on social utility and impact. The group addresses the recent social concerns that tourism as a phenomenon has generated in different spaces and proposes options to improve its competitiveness and sustainability. At its core, NOUTUR adopts a multidisciplinary conception of tourism and leisure as powerful agents of change.
The group considers current and future perspectives on these transformations, because the field of research is not limited exclusively to tourism, but also extends to the surrounding contexts. Currently, tourism is the heart of a multitude of transformations, thus justifying a more innovative, open, transversal and inclusive analysis. The group channels the widest epistemological change that is taking place in this field of research, which points towards a repositioning of tourism from the periphery to the core of the social sciences. Previously, the study of tourism was concerned with exceptional and ephemeral events in people's lives. Today tourism is considered a fundamental dimension of everyday life, and it is more necessary than ever to have a global, systemic and multidisciplinary vision of tourism.
HOW DO WE DO IT?

Methodological
triangulation
It combines qualitative and quantitative approaches to challenge contemporary myths in specific key areas and at different analytical scales.

Professionals in the areas of economy, geography and tourism, with great experience in the field of research and education.
RESEARCH LINES
Clicking on the image will reveal in detail NOUTUR's research lines.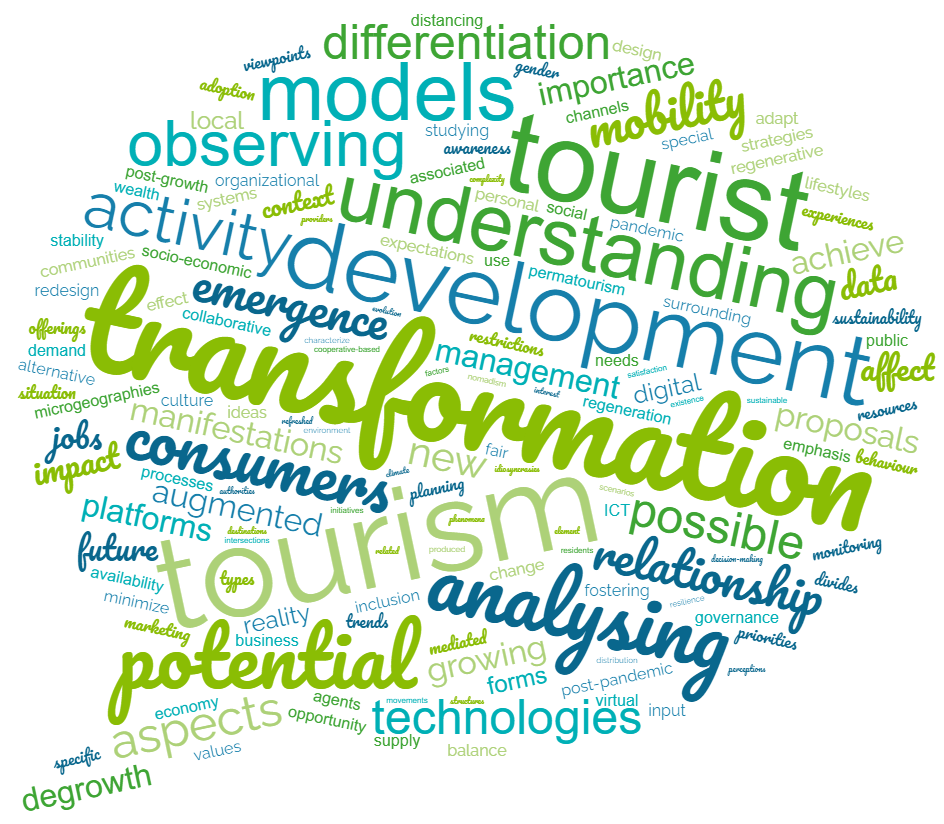 (Visited 46 times, 1 visits today)