Articles
Literary Studies
Social Networks
Going global, thinking globally: How do we do it?
2 April, 2019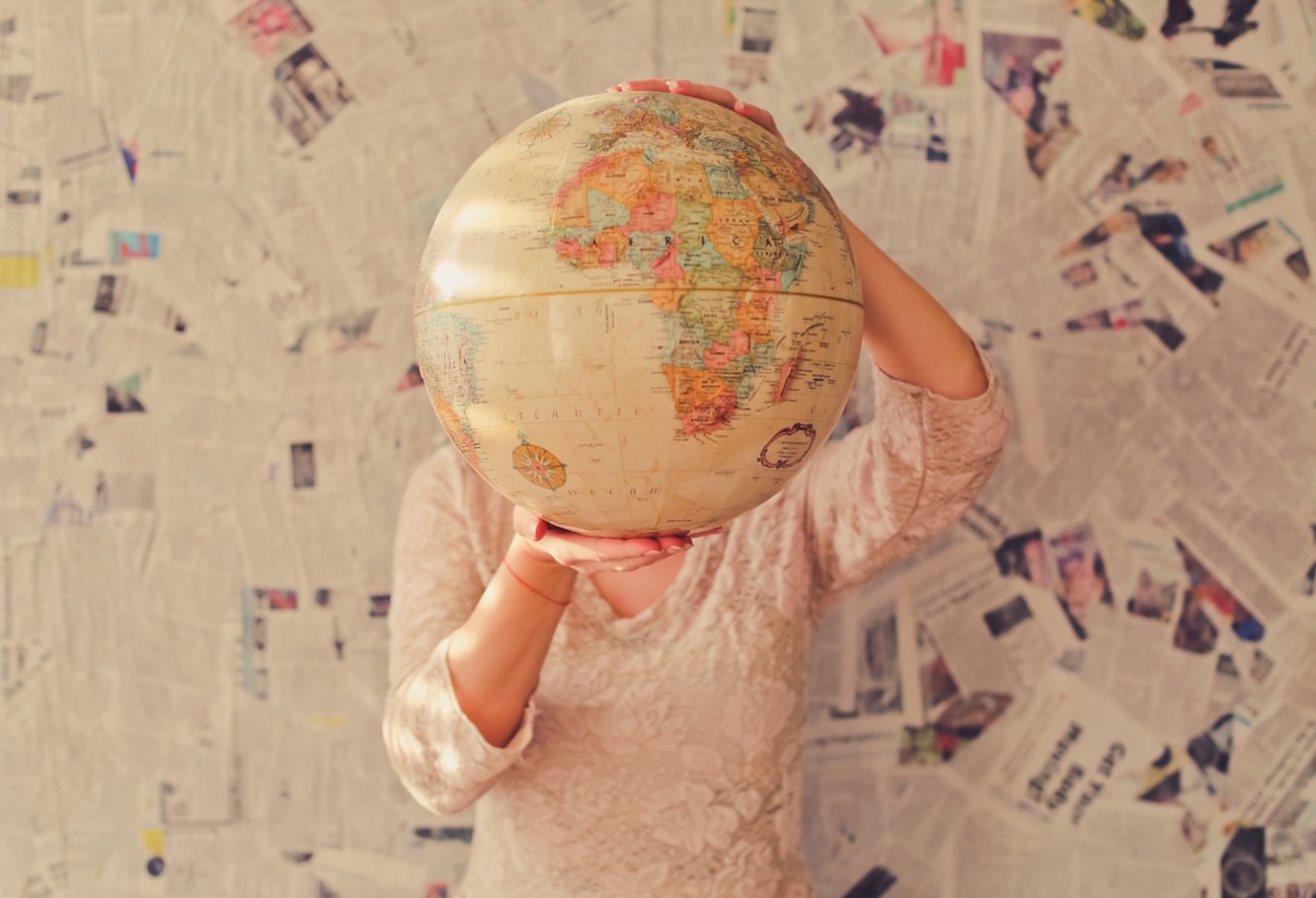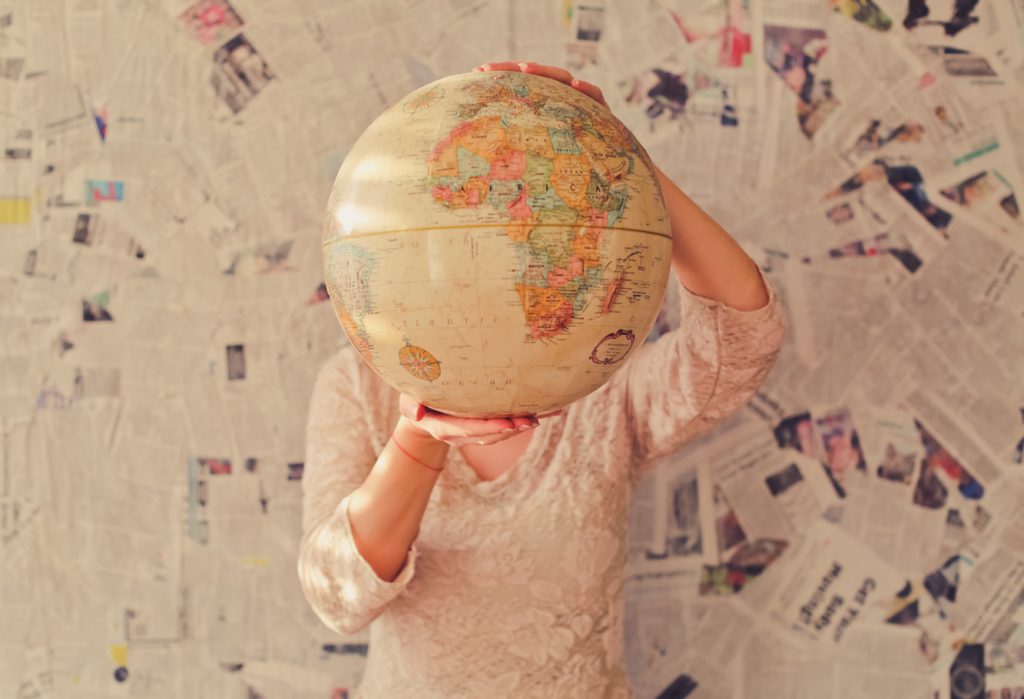 Photo by Slava Bowman, Unsplash
Frank Schätzing's novel The Swarm is a massive, science-fiction novel that presents an apocalyptic world where the ocean has raised against human beings in response to their abuse in oil drilling, toxic waste dumping, and alteration of biodiversity produced by accelerated climate change. It is a breath-taking novel, where the international race for economic profit has gone mad, the potential of technology reached unpredictable results, and the concern for environmental damage been certainly dismissed. As many other novels, such as Roberto Bolaño's Los detectives salvajes, Moshim Hamid's The Reluctant Fundamentalist or Gabi Martínez's Sudd, The Swarm conveys today's overwhelming strength of our global world and imagination and has become itself a literary bestseller traveling internationally.
In practice, the 1990s globalization had already demolished national borders via economics, and building of national walls has reemerged today as an attempt to refrain what seems an unstoppable movement. But the controversial discovery (or proposal) of the Anthropocene as a new geological era substituting the Holocene, accounting for the damage that human beings have inscribed in the Earth soil, has decidedly evinced that a sense of the global is here to stay.
Theories of networks, flows, and hectic interconnectedness have changed our perspectives on our objects of research and have placed them into a global map that better accounts for current phenomena with old roots as, for example, migration movements and financial flows producing deep economic crises. This new approach does not only tackle evident socio-economic phenomena with a pressing currency, but it certainly works to account for many others which global dimensions we have missed.
This raises all kinds of new questions that demand us to review former conceptions. For example, migration today seems to have a different dimension, but have we been able to study it thus far beyond our national historiographies? How "global" are the phenomena we are looking at and how global does our approach need to be? Historians, art critics, sociologists, environmentalists, anthropologists and literary scholars are strongly developing new methods and approaches to respond to a new challenge:
"Global, yes, but how do we do it?"
The Global Literary Studies Research Group (GlobaLS) precisely addresses this question in the field of literary studies, with an aim and tentacles that borrow from other disciplines. Taking it as an epistemological premise, and not as a complementary view, we understand "global" as a research approach that looks at cultural and literary phenomena from a greater scale and from a multidirectional perspective. That is, we are interested in seeing literature and cultural history in the ways in which it moves through translation, through people who act as cultural mediators to bring literature and culture from one end of the world to another, and we want to do it not only considering how one original work translates into another but seeing how texts and other cultural products circulate more broadly and actually depict in the text this circulation and the idea of a world.
The "global" approach pays attention to units of analysis that go beyond the national frameworks in order to analyze cross-border phenomena that result in thus far overlooked movements and connectivities. Taking units such as regions, cities, oceans or rivers brings us beyond national constraints and unveils other literary routes.
GlobaLS aims at pushing Comparative and Literary Studies towards a perspective that integrates the new critical conceptions of time and space and new methods and methodologies from other disciplines (History, Sociology, Art History, Communication, Translation Studies or Computer Science). We argue that the conception of space beyond national frontiers has propelled a perspective of global space as flexible, interconnected, multidirectional, and in constant flow, and forces us to rethink in global terms the elements of comparison, their relationship, and the scale in which they move.
On this note, the so-called "spatial turn", mostly nurtured by Social Geography, Ecocriticism, and Political Philosophy, has placed space and movement at the core of many current and internationally shared problems, and has stimulated a revision of its intertwined complexity (Deleuze & Guatari 1980, Soja 1996, Buell 2005, Harvey 2006, Casey 2013). This dynamism calls for a review of the oppositions between center and periphery, dominant and dominated, global and local, North and South, and space and place.
Three lines of research
Three lines of research vertebrate the reflections of GlobaLS:
First, the group explores the configuration of spaces with a global dimension. To do so it focuses in what we call "global environments", that is, spaces that defy a national perspective demanding, precisely, a broader perspective. Those spaces traditionally considered "wild", for example, demand such an approach. As research line coordinator Marta Puxan-Oliva investigates, oceans would be a fitting example. Along these lines, PhD student Aina Vidal studies the Mediterranean coast novels. How would we be able to approach oceans, rivers, deserts or regions in literature from a national perspective without missing half of the picture? The challenge is thus, again, how to do it.
A second line of research concerns the interrogation of the novel as a literary genre that has gained enormous force in the portrait of the world as a global entity. Using formal mechanisms such as polyphony, multi-geographies and multi-strand plots and thematizing globally shared problems such as attempts against human rights, environmental and refugee crises or global financial crime, the novel today is developing powerful images of our globalized world. As research coordinator of this line Neus Rotger investigates, global rewritings and counter-writings of the canon show precisely how intensely the global novel circulates and how neatly it re-signifies and integrates contexts and tropes, accounting for fresh global views. In its rising interest in addressing and producing a discourse of the global, the novel requires renewed attention.
A third line of research concerns translation flows at a global scale. Literary products travel mostly through translation, which has been a prominent focus of circulation studies, but not only. As research line coordinators Diana Roig-Sanz and Laura Fólica investigate, cultural products and translated literature travel massively and in very diverse forms due to social, cultural, economical and political reasons. This is the framework of the analysis undertaken by PhD student Ana Kvirikashvili who studies the circulation of Georgian literature at a local and global scale, or the analysis by PhD student Pau Bosch who studies what he calls the "Boom of Disaster Literature", which he analyzes through worldwide literary prizes.
People: At the core of circulation
As Roig-Sanz, ERC grantee and the GlobaLS PI, has demonstrated, people are at the core of that circulation, acting as mediators between institutions and through personal and professional relations. But transnational maps of these networks have not been uncovered. With the help of digital tools and a digital humanities approach we gather great amounts of data and we display them in new bright images and visualizations that will renew our accounts of circulation and our discovery of historically buried literary mediators (especially women) who we urgently need to reassess and who will reveal unexpected maps and means of literary circulation.
This ground-breaking task is being developed by Roig-Sanz's ERC Starting Grant Project "The social networks of the past: Mapping Hispanic and Lusophone Literary Modernity, (1898-1959)", with two postdoctoral researchers -Laura Fólica and Ventsislav Ikoff- and PhD student Elisabet Carbó who focuses on the role of Iberoamerican mediators in the institutionalization of Iberoamerican cultures through their participation in international cultural institutions and networks between 1898 and 1959. Building on previous analysis undertaken by the Spanish Ministry Project "Mapping Hispanic Modernity. Cross-border Literary Networks and Cultural Mediators (1908-1939), this European Project will draw Iberoamerican mediators in cultural international institutions, new translation and circulation networks through periodical publications, weight the role of Iberoamerican women, and that of new media such as radio broadcasting and cinema in literary mediation and production.
In examining literature transnationally and its international translation flows, we might discover that social networks were probably no less global in the past than we conceive them today.
In brief, global tools are needed to account for global problems and to revise those that we have thus far kept entrenched within national frameworks. How to do it? This is our current challenge.
By Marta Puxan Oliva
Postdoctoral Researcher at GlobaLS
(Visited 6 times, 1 visits today)