Literary Studies
Workshop
GlobaLS' experience of the Institute for World Literature (IWL)
9 December, 2020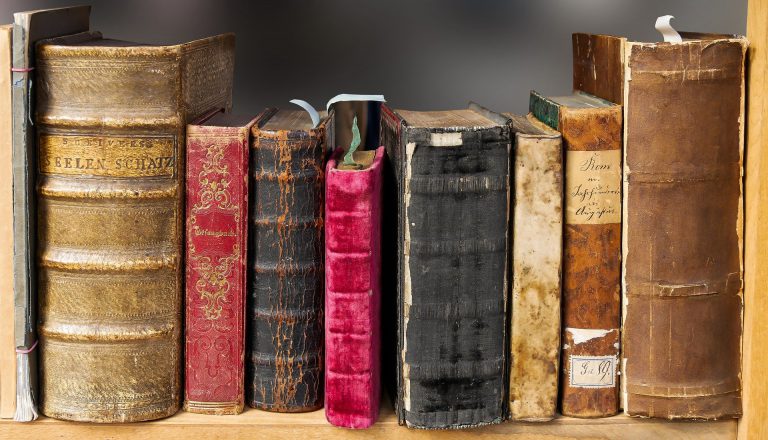 By Ana Kvirikashvili, Laura Fólica and Aina Vidal-Pérez.
The Institute for World Literature (IWL) is a roaming summer school set up ten years ago by Harvard University. In July, due to the COVID-19 pandemic, it was held for the first time online, making the Institute more international than ever, with its greatest number of attendees, 127 in total, from all corners of the earth.
This year's event, held via Zoom, followed the same structure as other years: weekly plenary lectures (with invited teachers or writers), colloquia (workgroups led by junior researchers) and seminars (led by distinguished academics).
The plenary sessions introduce participants to key aspects of theory on world literature, examining texts and discussing theory in a format that brings together all the participants, encouraging them to share knowledge with teachers and colleagues outside the smaller groups of the seminars and colloquia.
Because of COVID-19, this year the online sessions offered fewer opportunities for participants to interact, with just a Q&A chat and an intermediary passing the questions to the speaker. Nevertheless, we had the opportunity to hear from leading academics in the field (such as David Damrosch, the programme's founder, and the Slovenian academic Marko Juvan) as well as two internationally renowned writers: Orhan Pamuk (Nobel Prize for Literature 2006) and Dubravka Ugrešić (winner of many literary awards).
Colloquia are small group sessions held once a week, at which participants present a paper on their research within the general theoretical framework of world literature. The sessions are moderated by coordinators chosen from the Institute for World Literature faculty. The idea is to build networks of teachers and researchers in order to develop an international academic community in the field of world literature and to pave the way for future projects and partnerships. There are various types of colloquia, each based on a specific world literature topic: Sociology of World Literature, World Literature and Production, World Literature and Translation, World Literature and Circulation, Postcolonialism and World Literature, World Cinema and World Literature, and Politics, Poetics, and World Literature.
The seminars are the central part of the IWL programme, occupying the bulk of the timetable, and take place every day over two weeks. Some, such as David Damrosch's seminar, are offered every year and have become established classics, with places being quickly snapped up. There are also new seminars, led by young researchers. While less popular, these are no less interesting, in fact quite the opposite, as they explore less familiar territory and often critique or suggest amendments to the concept of world literature. We chose to attend different seminars.
Global literature: globalization and cosmopolitanism
Aina Vidal-Pérez attended the seminar "Citizens of Nowhere: Writing Cosmopolitanism", led by Stefano Evangelista (associate professor of English at Oxford University), a specialist in comparative literature, 19th century English literature and, specifically, cosmopolitanism and literature.
Based on critical and literary texts from the 19th to the 21st century (by authors such as Goethe, Dostoevsky, Baudelaire, Tagore, James, Simmel, Zweig, Woolf, Benjamin, Adorno, Derrida, Cassin, Appiah and Casanova) we explored in depth the different ways in which cosmopolitanism has been theorized, debated, practised, attacked and defended. In this way, we held highly interesting discussions on how cosmopolitanism relates to and interacts with literary texts.
One of the most recurring common themes was the relationship between cosmopolitanism and other concepts such as nationalism, globalization and world literature, and issues linked to gender, class and identity.
In the second fortnight, Aina attended the seminar "Globalization and Its Discontents", led by David Damrosch, chair of the Department of Comparative Literature at Harvard University and director of the Institute for World Literature.
Again, through critical and literary texts, mainly from the 20th century (including Ichiyo, Joyce, de Andrade, Auerbach, Borges, Lispector, Pollock, Cortázar, Detienne, Chang, Moretti, Casanova, Apter, Lane-Mercier and the Warwick Research Collective), these sessions traced the problematic of global world literature, paying special attention to phenomena such as the rise of capitalist markets, the shifting of centres, peripheries and semi-peripheries, and the interplay of empires and broader global frameworks in the age of (semi-)global English.
Although at GlobaLS we have previously worked on and discussed these readings and debates, it was most enriching to be able to analyse them with researchers from other universities and departments.
World literature on exiles, migrants, refugees and colonial histories
Ana Kvirikashvili attended the seminars "Exiles, Migrants, and Refugees: Borderlines of World Literatures and Global Histories" led by B. Venkat Mani (director of the Center for South Asia at the University of Wisconsin-Madison), and "Literature at the Limit of World Literature: Colonial Histories and Critical Methods" led by Baidik Bhattacharya (Centre for the Study of Developing Societies, Delhi, India).
The Venkat Mani seminar was highly participative, aimed at rethinking the concepts of migration, refugees and exiles. We looked at theoretical texts (Edward Said, Hannah Arendt, Ranajit Guha, Viet Thanh Nguyen, Urvashi Butalia, Peter Gatrell and Susan Stanford Friedman) as well as literature (such as by Sayed Kashua, Ismail Kadare, Hassan Blasim and Atiq Rahimi), revisiting historic events such as the partition of India and Pakistan, the Israeli-Palestinian conflict, and the wars in Afghanistan and Iraq. At the same time, we explored the narratives of migrant identity, such as the concepts of diasporas, borders and walls, in order to understand the fundamental role of migration in history.
Unlike the other programme tutors, Baidik Bhattacharya hails from outside the circle of North American and European universities that dominate the field. He explored the idea that modern literary cultures have their roots in the colonial histories of the 18th to the 20th centuries, whereby some of the central methods of literary studies as a discipline, and of literature as an object of study, are underpinned by the model of governance of modern colonies (understanding the other in order to conquer, the Indo-European hypothesis of languages, the textualization of cultures, and later the radicalization and hierarchization of languages according to level of refinement, etc.). Thus, contemporary literary cultures still harbour some of the foundational assumptions of colonialism.
The aim of the seminar was to reflect on how to decolonize literary theory by historicizing it, investigating textual material from the colonial archives (Warren Hastings, William Jones, Max Müller, H.T. Colebrooke, Charles Wilkins) together with theoretical texts (Aamir Mufti, Gayatri Spivak, Pheng Cheah, Jacques Rancière), in order to demonstrate the mechanisms of power and to question the concepts of both "world" and "literature".
Literature and misplaced poets
Laura Fólica attended two new IWL seminars, both led by women: Natalie Melas and Françoise Král. The seminar led by Natalie Melas (lecturer in Comparative Literature at Cornell University), "Figures out of Place: Lyric and Human Difference (or, Race) in the Modern Imperial World System" examined a genre that is little studied in the field of world literature, poetry, asking how we can think of modern lyric on a world scale.
Revisiting Wallerstein's concept of "centres and peripheries" (based on texts that confirm this distinction in the world of letters, by writers such as Pascale Casanova, Roberto Schwarz and Franco Moretti), the seminar emphasized poets who are "misplaced" in a productive, formal, ideological and aesthetic sense. Focusing on native poets from different regions, such as Baudelaire, Césaire, Kavafis, Walcott, Miraji and Yeats, Melas encouraged us to work on how the idea of "race" emerges in the textuality of their poems and, thus, in world literature.
The seminar led by Natalie Král (professor of English Literature and Diaspora Postcolonial Studies at Université Paris Nanterre), entitled "Literature in a World Perspective: Undoing the Monoglossic Turn", examined the problematic place of modern English literature in a monoglot culture. Reviewing speculative French texts by authors such as Glissant, Derrida, Kristeva and Deleuze, the seminar examined the features of a literature written in a diversity of Englishes (often, by migrant or cosmopolitan authors and writers with plural identities), forms that have enriched the standardized English of communication or "Globish". Readings of texts by Cristina García, Rudyard Kipling, V.S. Naipaul and Marlene Nourbese Philip formed part of this examination.
An opportunity of learning on world literature at Harvard University
To conclude, this year's IWL did not provide the coffee breaks that often serve to reinforce networking within the discipline, and at times it was difficult to combine daily attendance with our current work commitments. Nevertheless, for many researchers from around the world, it was an opportunity to learn at first hand what the thinking on world literature is at Harvard, the epicentre of the academic field.
---
By Ana Kvirikashvili, Laura Fólica and Aina Vidal-Pérez are members of the Global Literary Studies Research Group (GlobaLS) at the Internet Interdisciplinary Institute (IN3) of the Universitat Oberta de Catalunya.
(Visited 11 times, 1 visits today)