Events
Preparing for the August 2021 ECPR Conference
22 July, 2021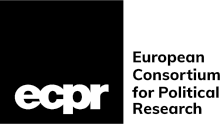 The European Consortium for Political Research, the leading society in European political scholarship, will hold its General Conference virtually from August 30 to September 3. At this meeting, which constitutes Europe's largest annual gathering of political scientists, this year OnPartDel lead researcher Professor Rosa Borge (UOC) will co-chair, along with OnPartDel member Dr. Marc Esteve del Valle (Rijksuniversiteit Groningen), a panel where 5 papers will be presented and discussed revolving around the topic of "Online Deliberation in Conflictual Times" (panel 284).
More specifically, this panel will deal with the implications of contemporary changes in communications for democracy by analysing the online public sphere in its rational-critical as well as in its conflicting and polarising dimension, which has become more relevant yet during the current epidemiological crisis whose effects on the deliberative aspects of online political communications remain to be understood. Indeed, this crisis provides a unique opportunity to investigate whether and how an exogenous shock can affect discursive practices in online political networks. For instance, are the levels of reflexivity and critique of online political communications increasing during the pandemic? Or alternatively, are communications in online political networks becoming less reflexive and critical and more polarized?
This panel will present contributions examining the deliberative aspects of communications taking place in online political networks during the Covid-19 crisis, focusing especially on highly divisive political issues and on political parties as key actors. Furthermore, approaches will be presented that are methodologically innovative and put forward new measurement proposals that can expand our knowledge on online political deliberation.
The panel will host papers by five OnPartDel members (Rosa Borge, Albert Padró-Solanet, Joan Balcells, Marc Esteve del Valle and Eleonore Fournier-Tombs) and will make public the first results derived from the analysis of Spanish political parties' Twitter communications conducted as part of the OnPartDel project. Moreover, 3 other authors (Yuanyuan Shang, Natalia Umansky and Tom Hale) will present their work at this panel.
For further details, check out the panel webpage!
(Visited 7 times, 1 visits today)