Events
DelibAnalysis Workshop March 11, 2021
13 March, 2021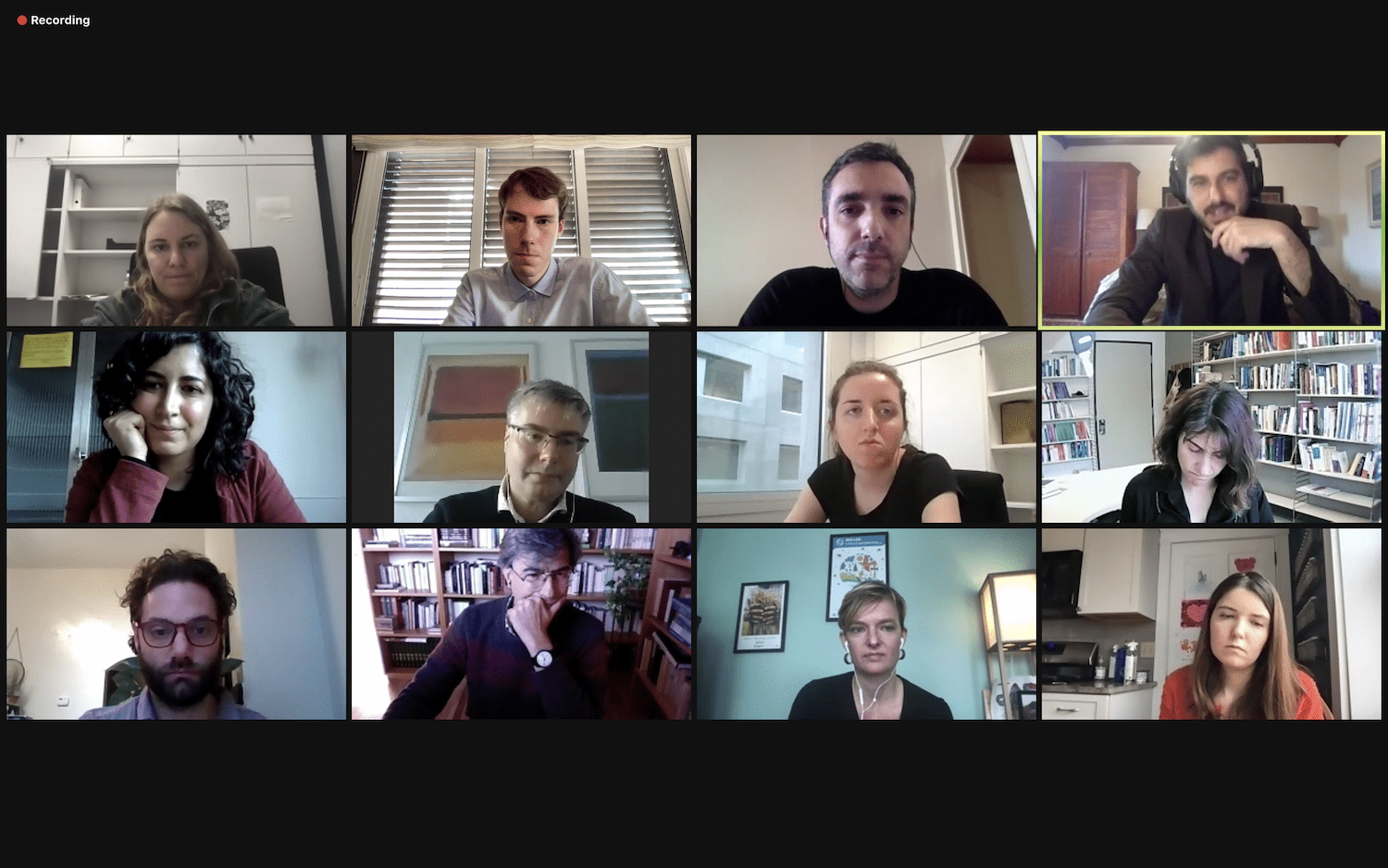 captura-de-pantalla-2021-03-11-a-las-16-48-27
This week has seen the OnPartDel team come together again for a workshop, this time to share ideas across borders with researchers in various countries that are working on the vanguard of deliberative quality analysis.
This workshop, conducted by OnPartDel member and DelibAnalysis creator Eléonore Fournier-Tombs, has served to share and discuss the research and ideas developed by a series of scholars across the globe: André Bächtiger and Gabriella Lapesa from the University of Stuttgart, Michael McKenzie from the University of Pittsburgh, and Joan Balcells, Albert Padró-Solanet and Pablo Aragón as representatives of the OnPartDel project based at UOC.
The projects presented are interesting examples of how AI tools such as the ones used in this project can be relevant to study a wide array of online social behaviours, as well as how different case studies can provide data valuable to enrich the common theoretical framework of deliberative quality measurement.
Professor André Bächtiger spoke of the limitations identified in the Deliberative Quality Index (DQI) and of how these could be addressed through computational tools, which is his most recent line of research in collaboration with Fournier-Tombs, besides pointing to the need of opening a more pluralist horizon in deliberation studies where context is taken into account more actively to adapt the criteria of deliberation applied.
Professor MacKenzie presented preliminary data from his research applying DQI to parliamentary debates in the northern regions of Canada, co-authored with Fournier-Tombs. He highlighted the implications of the possibility of mapping 20 years of speech acts with DelibAnalysis and pointed to intriguing findings that invite further analysis.
Lastly, Dr Lapesa presented her initial ideas on a four-year project aimed at automating moderation tools. Moderation is a key discourse-optimisation tool that can drastically improve online deliberative quality, but which is costly and time-consuming. By using natural language processing tools, this project, which she is carrying out in collaboration with two e-deliberation start-ups, aims to upscale moderation so that it can match the potential for deliberation already inherent in social media.
Furthermore, Dr Joan Balcells presented the stage at which OnPartDel is and shared with the rest of discussants the potential implications of our new line of research.
The workshop ended with a lively discussion regarding the different projects, contributing interesting perspectives and sharing resources for which we are very grateful and hope to extend this collaboration.
(Visited 7 times, 1 visits today)