Articles
Education
Research
The UOC hosts IPIN 2021, the world's leading indoor positioning and navigation event
13 January, 2022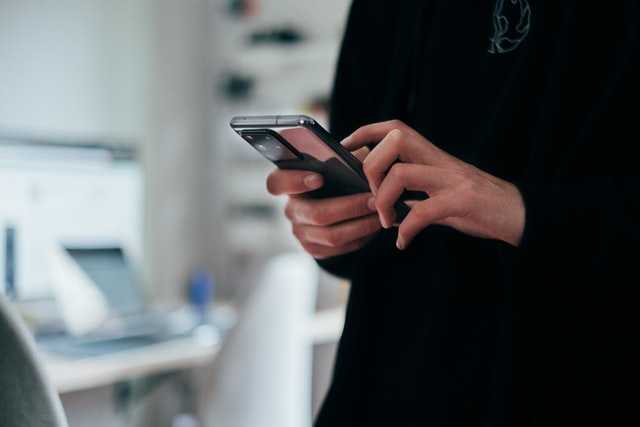 From 29 November to 2 December 2021, Hotel Evenia Palace in Lloret de MArprovided the venue for the IPIN 2021 International Conference on Indoor Positioning and Indoor Navigation, the world's leading event in this field. The UOC, through its Internet Computing & Systems Optimization (ICSO) research group, Internet Interdisciplinary Institute (IN3) research centre and Faculty of Computer Science, Multimedia and Telecommunications (EIMT), acted as the host of the event. Dr Antoni Pérez-Navarro, member of the EIMT and the IN3 ICSO group, chaired the event. The Universitat Jaume I and UBIK Geospatial Solutions were co-organizers, with Dr Raúl Montoliu and Dr Joaquín Torres-Sospedra acting as co-chairs from each organization, respectively. ABC4Events acted as the event manager. Support was also provided by a range of sponsors: HUAWEI (Gold Sponsor), MDPI (Silver Sponsor) and Nexus Geographics (Bronze Sponsor).
Given the context of the global pandemic, the event was open to both online and in-person participation. In addition to the three chairs, a total of 114 people attended in person and 85 online.
With regard to the event's content, a total of 85 reference papers were presented (36 online), as well as 41 work-in-progress papers (20 of which were presented online). Everyone who presented work has been invited to send an extended version to the special issue of the journal Sensors, which is ranked in Q1 and Q2 in severalJCR categories (the special issue is open to all those who wish to submit their work). In addition to the papers, the event was rounded off with four tutorials on the first day.
There was also a competition, which this year only took place off-site due to the pandemic. Frontiers sponsored the competition's prizes, and has also opened a research topic associated with the event: https://www.frontiersin.org/research-topics/28983/design-and-implementation-of-location-based-services-for-ubiquitous-and-pervasive-application-scenar.
IPIN 2021 saw four keynotes: in the first, Huawei's Peiyng Zhu spoke of the current state of 5G and the next generation, 6G. In the second, Michael Gould, Global Education Manager at Esri and professor at Universitat Jaume I, outlined the need for developments to provide value for those paying for them. On Wednesday 1 December, Christos Laoudias, of the University of Cyprus, explained COVID-19-related actions in both Cyprus and the rest of Europe, the features of COVID-19 tracking apps and their penetration levels in a number of European countries. Lastly, Malcolm Bain spoke of what can, may and should to be done and how to do it, from a legal standpoint. This provided an insight into how to safeguard user privacy.
Four tutorials were also given: the first, Battling the Android Scheduling System: How to Reliably Schedule Background Measurements in Android showed and provided tips on how to use Android to gather data. The second, Indoor Localization Using Magnetic Fields, explained how magnetic fields offer a robust alternative to positioning when no satellite positioning systems are available, whilst the third, Positioning with Smartphone-Acquired GNSS Raw Signals – A Tutorial for Beginners, outlined how GNSS receiver signals, even if they do not permit standard GNSS positioning, do contain enough information to provide a position by other means. Lastly, the tutorial Tools for Acoustic Localization Systems showed how to use ultrasound for indoor positioning.
Additionally, on Tuesday afternoon, Dr Francesco Potortì, chair of the IPIN 2019 competition and member of the steering committee, headed the session Is there a need and sufficient interest in getting ISO/IEC 18305 revised?, which discussed the need to revise the standard on indoor positioning.
When looking at the sessions' content, it is obviously difficult to summarize 123 works in just a few lines, so we will simply limit ourselves here to providing a few broad strokes to give some idea of the main topics and comment on the articles that were candidates for the Best Paper Award.
One good indicator of current trends could be the special sessions. Two of these were on machine learning for localization and navigation, and there was one each on the following topics: 1) magnetic-based localization techniques; 2) 5G positioning: 3GPP standard and key techniques; and 3) data compression, data augmentation and generative modelling in indoor positioning.
Aside from these special sessions, the others were structured around the following issues: machine learning, assessment and accuracy and inertial positioning had two sessions each. Additionally, each of the following topics was the subject of one session: human motion monitoring and tracking, camera-based positioning, fingerprinting, eHealth, acoustic system-based positioning, sensors, Ultrawide Band (UWB) and time of arrival (ToA), and fusion-based applications and systems.
As can be seen, when combined with the special sessions, there were a total of four sessions on machine learning, which was clearly the star topic of this year's event. Compared with previous years, fingerprinting, optical systems and, above all systems based on time of flight (ToF) and time of arrival (ToA) have lost momentum.
Finally, the last day saw the presentation of the three candidates for Best Paper Award.
The first, and eventual award winner, was Accurate Multi-Zone UWB TDOA Localization utilizing Cascaded Wireless Clock Synchronization, which showcases the use of UWB and time-difference-of-arrival (TDoA) techniques in a large-scale environment with several rooms, instead of using the system in a single-room environment, as is typical with such systems.
The second Best Paper candidate was Received Signal Strength Visible Light Positioning-based Precision Drone Landing System. This proposes using RSS (Received Signal Strength) for Visible Light Positioning (VLP).
The third and final candidate for Best Paper was POUCET: A Multi-Technology Indoor Positioning Solution for Firefighters and Soldiers, which leverages a system combining indoor and outdoor beacons. The beacons are deployed by each agent as they enter the building. The system combines a range of technologies, including UWB, GPS and altimeters.
Aside from the event's academic activities, other things made IPIN 2021 special. The first was that it took place in the form of a "bubble" at Hotel Evenia Palace in Lloret de Mar. Far from being a nuisance, this was something greatly appreciated by participants, as they could hold informal meetings, given that they were all in the same environment, and had a great space in which to do so: the reception area of Evenia Palace, amply furnished with sofas, tables and chairs. What's more, the organizers tried to make the dinners very special occasions. Thus, in addition to the traditional gala dinner, there was a reception with music and a dinner prepared by the participants themselves as part of the "networking in the kitchens" activity.
All this came together to make IPIN 2021 a special event that will be fondly remembered by all of us who took part.
See you at IPIN 2022!
(Visited 13 times, 1 visits today)