Global Positioning Systems
Technology Studies
Technology transfer
Marc Guerrero: "Setting up a startup is a professional challenge"
28 October, 2021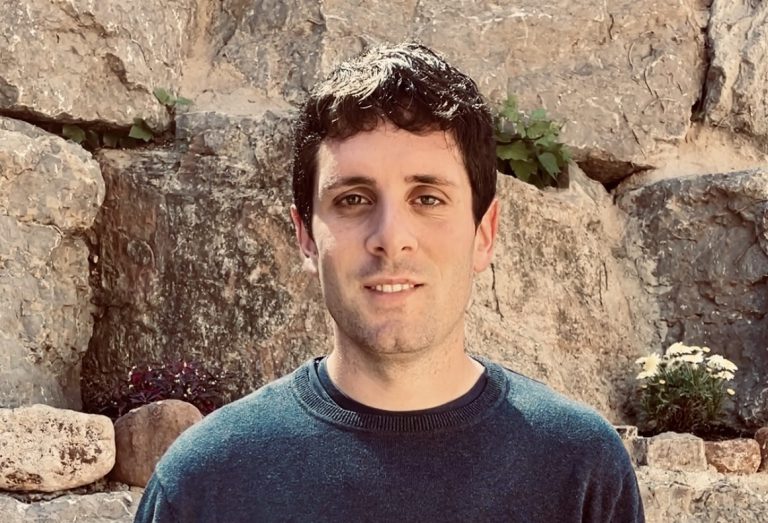 Marc Guerrero is a researcher in the Wireless Networks (WiNE) group at the Internet Interdisciplinary Institute (IN3). Together with his fellow researchers from the same group Guillem Boquet, the full professor of the Faculty of Computer Science, Multimedia and Telecommunications and leader of WiNe Xavier Vilajosana and Borja Martínez, he has been working on Angular Technologies, a project to develop algorithms that make it possible to combine different technologies to pinpoint objects and people indoors.
It was one of the finalists at the ninth SpinUOC, the UOC's event to promote entrepreneurship, innovation and knowledge transfer, coordinated by the Hubbik platform. In this interview he talked about the challenge involved in taking their research and producing a product and getting it to market.
How did the idea of creating Angular Technologies come about?
Some of us in the group had experience working on indoor positioning projects with one of the world's largest component manufacturing companies in the sector (Texas Instruments). We realized that we could provide differential solutions for a sector that has always experienced problems outside controlled or laboratory conditions.
In addition, on a personal level, the fact that I have always wanted to start a business was also relevant. Together with other, similarly entrepreneurial, members of the team, we saw the opportunity to start on this path.
What is this differential aspect of technology?
The challenge we faced was to find a technology that was equivalent to GPS – i.e. universal, accurate and low cost – that works indoors. With this in mind, instead of looking for a single technology that works in all situations, we propose using a combination of different technologies that act collaboratively, taking advantage of what each of them can contribute in each particular scenario.
Angular Technologies is not a monolithic solution but one that works as an aggregator, so the system can be easily expanded with additional technologies whenever required.
What's your role in the project?
So far, my role has been to lead the development of the system and execute a significant part of it. From now on, my main challenge will be to take on a leadership role as manager of a company, which involves learning business concepts, better understanding the customer, and deciding which things are higher priority in order to make the system as a product fit better within the business segment we are targeting.
We also have to bear in mind that these are difficult technological concepts from a technical point of view and, therefore, like all projects that aim to innovate in tech fields, you need a lot of in-depth learning and study.
What were the greatest difficulties when starting the project?
Once we had defined the idea for the kind of system we wanted to implement at Angular Technologies, the remaining difficulties were defining the concept and the product to make it fit within the business segment it is targeting. This involves conducting market research and studying the competition to understand what they do and what their strengths and weaknesses are. In short, finding our own place in the sector.
In addition, the business model must also be defined. For people who come from the world of research, this is an added difficulty, and we have to ask the right people for mentoring, as well as study the sector we are targeting.
How important do you think technology transfer is in your field of research?
Technology transfer in our field of research is very important, because it is a highly applied area, and being able to carry out research that is subsequently adopted by industry or has an impact on technological processes is therefore essential. It also allows us to measure how aligned today's university research is with what is being done in industry, since I believe that the role of research is to use the knowledge generated in universities to make contributions with a relevant application.
Likewise, private companies are carrying out lots of research in our field. We're not competing against other researchers from other universities and technology centres but against private research. As a result, being able to carry out competitive technology transfer is especially difficult and a huge challenge for us.
Do you that think this entrepreneurial spirit in researchers is necessary and is sufficiently fostered?
It's good to have all kinds of profiles. That is, to be able to find researchers who want to start a business if an opportunity arises, but also more 'classical' profiles who want to explore the limits of technology and push them further. They are both essential in scientific research.
The entrepreneurial spirit of researchers is cultivated to a great extent in certain research groups, but it is very difficult to find one of the most basic things in entrepreneurship: funding. This is why I believe that degrees should include more financial training, especially in master's degrees and as part of researchers' professional development, so that they can gain a clearer vision of what's required of potential entrepreneurs.
What was your experience participating in SpinUOC like, and what did it mean for Angular Technologies?
Participating in SpinUOC was a very satisfactory experience. It helped us define the business model much better; we were supported by people who had a very good understanding of how to define it and of how we could learn marketing techniques. It also helped us gain experience in how to present a business and sell the idea. SpinUOC is a programme that I would recommend to everyone who has an idea and wants to start a business with it.
What are the future challenges faced by this technology?
The first challenge is to incorporate new trends in indoor positioning into our system. This means fully understanding them and, if necessary, evolving our algorithms to achieve an optimal position. What's more, it is in indoor positioning where the greatest evolution in the field of the Internet of Things (IoT) is expected in the next few years. So, one of the future challenges will be to find new use cases and be able to adapt to them. The world of technology is evolving very fast. We must follow this evolution and be able to constantly reinvent ourselves. We must give more and more flexibility to our solution to achieve better acceptance within the market and go as far as possible in the right way.
In addition to Angular Technologies, what other future projects are you working on?
Right now, I'm fully focused on Angular Technologies. Setting up a start-up is one of the most difficult professional challenges out there. It takes utmost dedication if you want to maximize the possibilities of success for a project as difficult as this.
---
SpinUOC is a programme fostered by Hubbik, the UOC's entrepreneurship support platform. This event is sponsored by Estrella Damm, Foment del Treball Nacional, Ramon Molinas Foundation, 4 Years From Now, and Seed & Click. SpinUOC is co-funded by the UOC's Knowledge Transfer and Value Creation Strategic Plan (PETER), approved by the Government of Catalonia, which receives funding from the European Regional Development Fund (ERDF).




(Visited 12 times, 1 visits today)