General
UOC face masks. Don't go without!
01/03/2021
You've probably got all different types and styles, but none quite like these. Our UOC face masks have arrived! You have two waiting for you.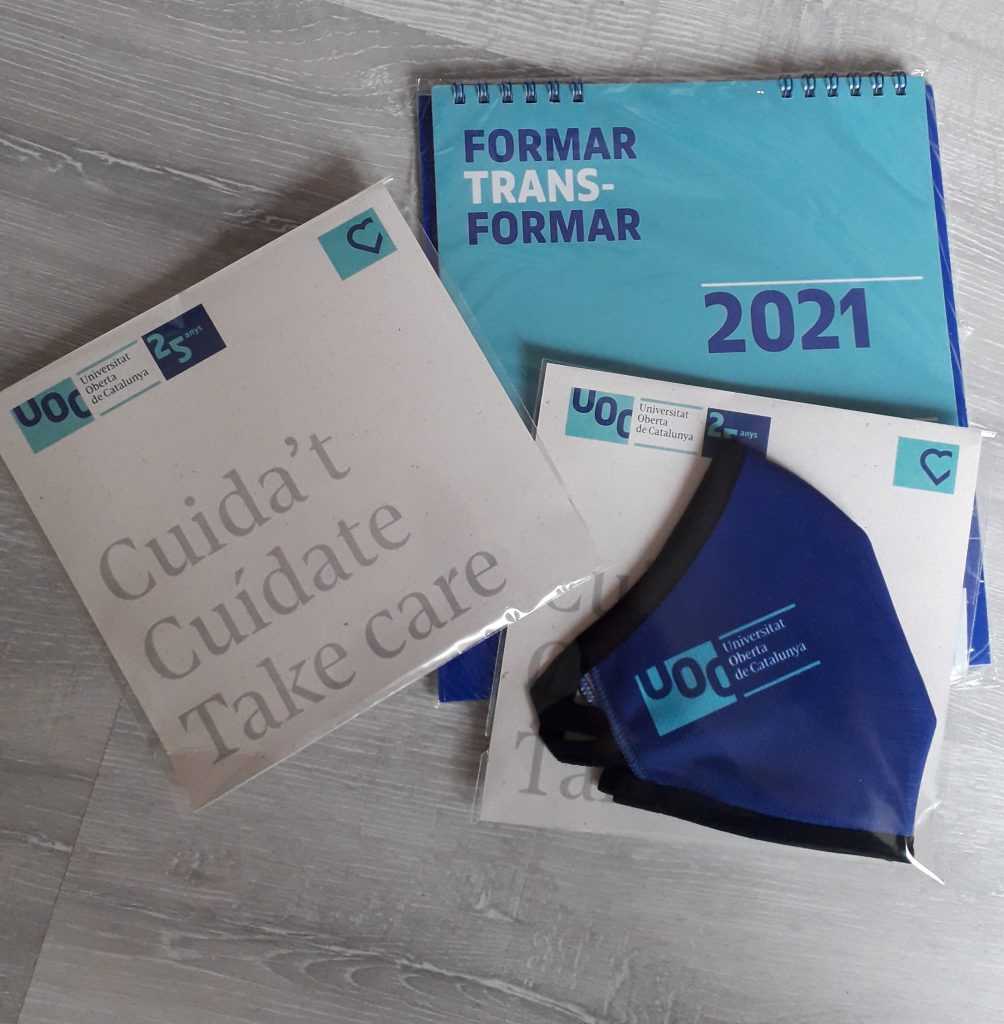 Healthy and reusable

Made in Barcelona

100% recycled PET

94 % less CO

2

Washable up to 20 times

29 Pa/cm

2

breathability

92% Bacterial filtration efficiency

Adaptable ear loop
Don't go without!
If you go to work at the 22@ campus or the Tibidabo building one day, ask for yours at reception between 8 a.m. and 2 p.m.
Or if you live nearby, you can just drop by and pick them up. If you plan to do so, remember to request access to the building using this form. On the request form, select "Others" and put "Recollida de mascaretes" in the observations field. It is essential that you complete the form; following the safety protocols for access to our buildings is in everyone's best interests.
And if you haven't got your corporate desk calendar yet, get that as well! Take it home and add some UOC flavour to your workspace.
Take care!
Wash your face masks separately, especially the first wash. Cover your mouth and nose with the mask and make sure there are no gaps between your face and the mask. Replace the mask if it becomes wet.
(Visited 1 times, 1 visits today)