General
Face mask donations
17/04/2020
Of all the ways in which we are fighting coronavirus, one that will surely go down in history is our solidarity. From neighbours who offer to deliver groceries to the elderly or look after children to the wave of face mask donations that has swept the country, people's show of support has been amazing.
We spoke to Montse Matute, from the UOC's Personnel department, who told us about her experience as a volunteer with the group Les Cosidores de Sant Andreu.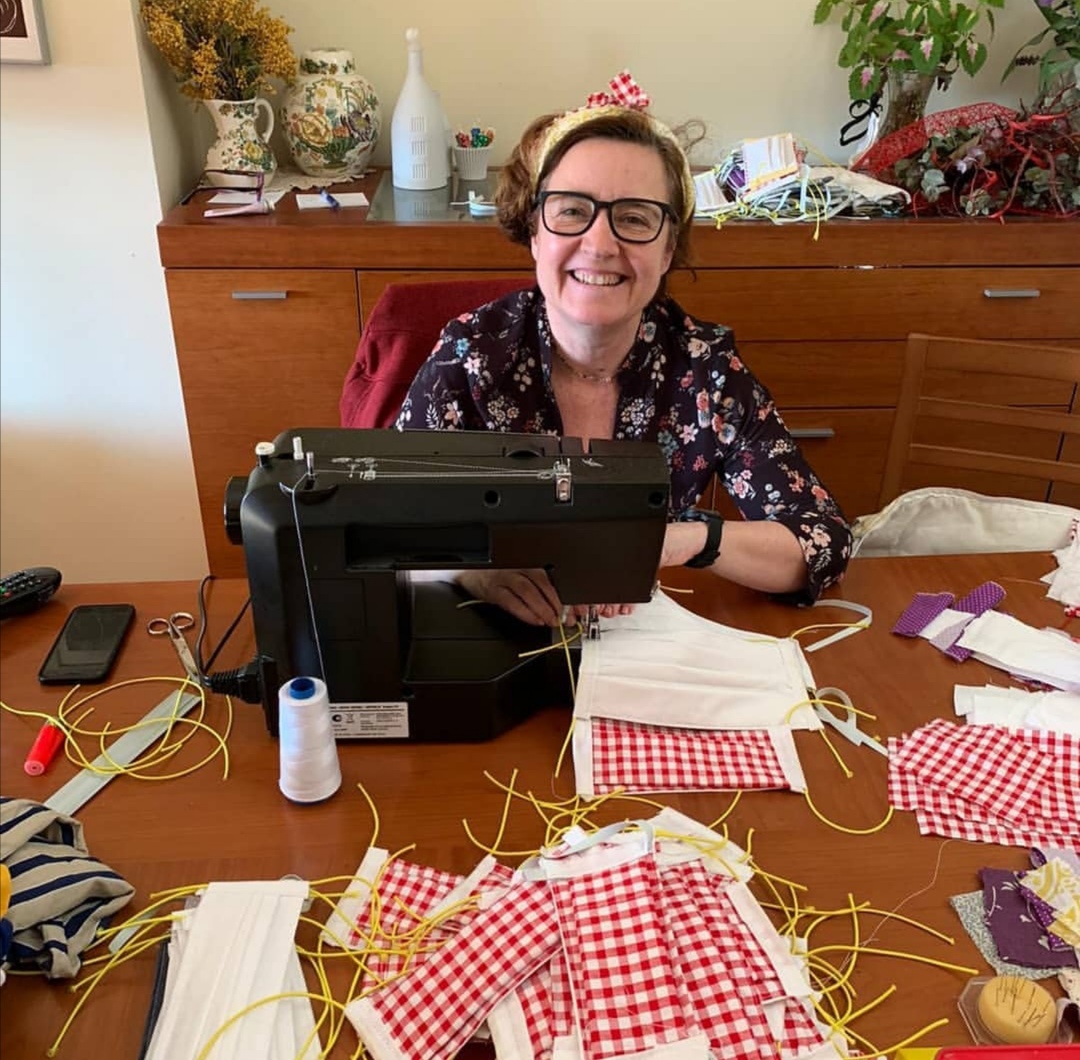 How did it begin?
It all started through the Sant Andreu Mutual Support Network, when they appealed for volunteers on Telegram and Facebook and I joined. Then we created a WhatsApp group to get organized. One member offered the use of a business premises, others deliver, some are in the garment trade and others like me sew as a hobby and have our own sewing machines.
And what do you make the masks from?
We starting making masks with fabric we had at home and we still do when we have nothing else. We get the fabric from Robin Hat, a firm that makes cotton surgical caps. We've also received material from Sanitaris per la República.
How many have you made so far and where did they go?
So far we've delivered close to 1,000 masks. We've given them to establishments in Sant Andreu, primary healthcare centres, Sant Pau Hospital, neighbourhood food businesses, neighbours, cleaners and EAP Poble Sec, amongst others.
And, as individuals, some of us also take part in the Barcelona Activa campaign, delivering a minimum of 200 masks a week. It's non-stop!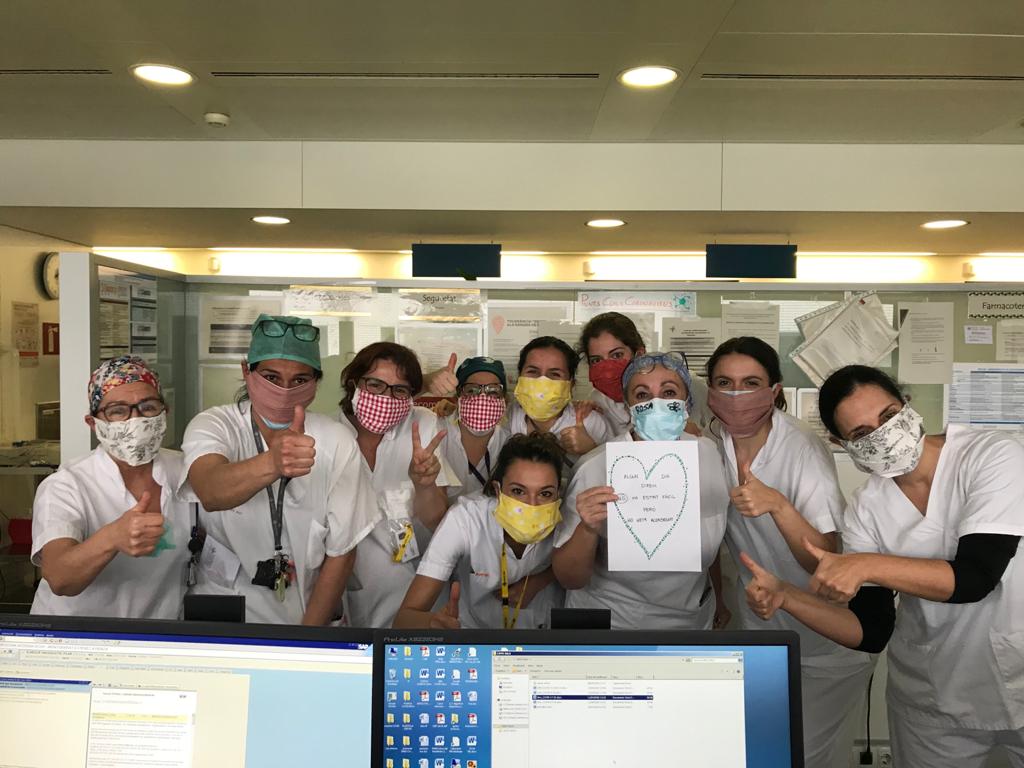 Some specialists doubt the effectiveness of home-made masks…
These home-made masks might not be officially approved, but they're useful, as a personal protection measure and to protect others. And, as in many other situations in life, you have to use common sense. If they're made from suitable material and we use them properly, washing them at 60ºC after each use, putting them on and taking them off properly, a cotton face mask is an advantage for everyone. We take every care when making them and follow healthcare guidelines. When we have a good few made and we're getting them ready for delivery, we always enclose a note saying who we are and thanking the people we are giving them to, and another explaining that these are not healthcare-quality masks and how to make proper use of them.
How would you describe this experience?
It's been extremely motivating. It's lovely how we've pulled together and supported each other without knowing each other. We're a group of 30 women organizing fabric distribution, the masks we have to make, where they need to be delivered to… It's just incredible. We're doing this and we think we'll keep doing it; when all this is over we'll find a way to be useful to our neighbourhood and to society in general. Solidarity doesn't stop and neither will we. I feel I'm helping people and that's a very positive thing.
And if someone wants to help by making masks, how should they go about it?
Just contact us on Instagram, we have an account! We're @cosidoresdesantandreu and we've started posting what we do and who we're working with. It's a way to get some good news out there in these dark times. And if anyone needs help, just let us know!
How to make a face mask
If you'd like to do your bit, here are some tutorials on how to make a mask so you can become a part of the solidarity movement:
By hand
Machine
Simple but very practical:
For the more experienced sewer:
Can't sew?
No problem, there's a no-sew version too:
If you're already working with one of the solidarity initiatives set up to help fight the coronavirus health crisis, write to us at cominterna@uoc.edu. We'll share your experience with your colleagues at the UOC!
(Visited 1 times, 1 visits today)