General
It's time to stock up on quality content for the holidays. Check out your colleagues' recommendations!
16/12/2021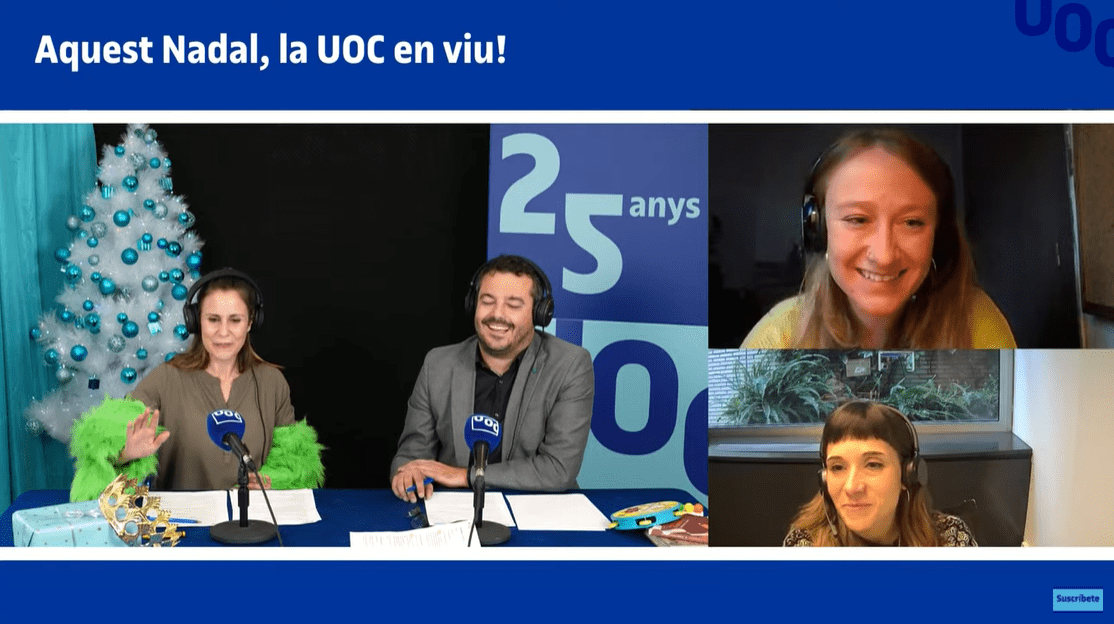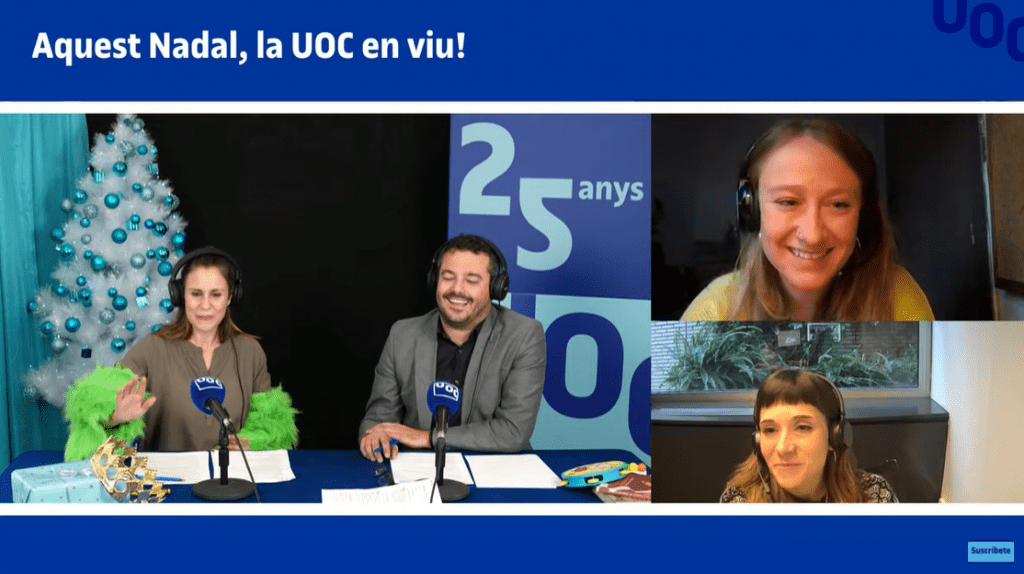 The recommendations made by participants at La UOC en viu! have become an eagerly awaited staple. For this 3rd event, we asked everyone who spoke live to suggest a podcast, film, series or documentary.
Why not use your downtime over the holidays to check them out?
Aina Villalonga (Globalization and Cooperation department)
Podcast: Tot és mixtura
Paqui Pérez (Globalization and Cooperation department)
Exhibition: World Press Photo
Aleida Giralte (Globalization and Cooperation department)
Podcast: Radio Ambulante / Documentary: La sangre de la tierra
Iviane de Luna Ramos (Faculty of Economics and Business)
Series: Years and Years
Ana María Ruiz (Faculty of Law and Political Science)
Film: Bruised
Lídia Casals (Contact Centre)
Film: La Grande Bellezza
Anna Delgado (Contact Centre)
Film: Annette
Teresa Fèrriz (Office of the President and Institutional Relations)
Podcasts: La maleta de la Helena & Massa mare (coming soon)
Helena Loaiza (UOC office in Colombia)
Film: Encanto
Pastora Martínez Samper (vice president for Globalization and Cooperation)
Podcasts: Despacho 42 & Parenthesis
Francesc Núñez (Faculty of Arts and Humanities)
Book: The End of Love: A Sociology of Negative Relations
Irene Guede (Personnel department)
Antònia Huertas (Faculty of Computer Science, Multimedia and Telecommunications)
Documentary: The Return: Life After ISIS
Daniel Riera (Faculty of Computer Science, Multimedia and Telecommunications)
Podcast: Marea nocturna
Amanda Baqué (Communications department)
Series: The Handmaid's Tale
Jordi Sánchez (Faculty of Information and Communication Sciences)
Films: The Power of the Dog & The Hand of God (coming soon)
Lis Balcells (Library and Learning Resources department)
Series: Foundation
Francesc Xavier Medina (Faculty of Health Sciences)
Series: The Chestnut Man
Marta Alonso (Communications department)
Book: I Feel Nothing
Marc Buil, son of Maite López (Contact Centre)
Book: Geronimo Stilton
Jorge Bronet (territorial delegate)
Film: Another Round
(Visited 1 times, 1 visits today)