General
5 podcasts you should be listening to right now!
15/10/2021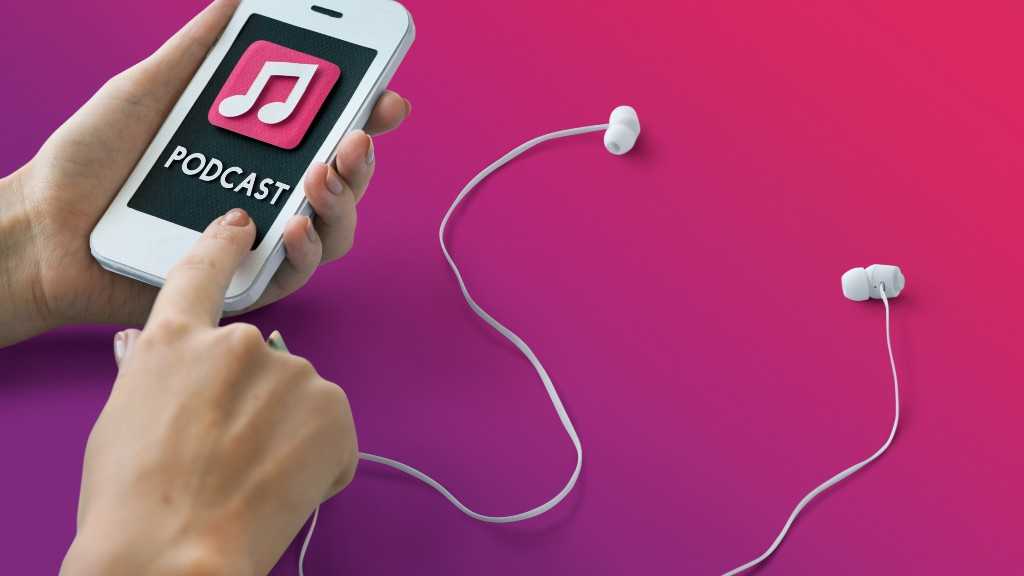 If you're reading this article, then it's a safe bet you like listening to podcasts and are open to new suggestions to broaden the scope of your podcast library.
Below you will find a list of five uniquely interesting podcasts recommended by Efraín Foglia, a member of the UOC's Faculty of Information and Communication Sciences.
1. Lucrecia Dalt
Beyond the spoken word, podcasts are capable of creating soundscapes that allow you to travel without leaving the comfort of home. Efraín Foglia's first recommendation is a podcast by the Colombian musician Lucrecia Dalt, who on her second album Commotus managed to create a surrealist soundscape.
Lucrecia Dalt's highly experimental music creates unique soundscapes. This series at https://www.nts.live/ is fantastic.
2. Carisa Véliz
The second recommendation is the work of Carisa Véliz, an adjunct professor of philosophy and ethics at the University of Oxford.
In her work she particularly focuses on privacy, the ethics of artificial intelligence, applied philosophy, ethics and political philosophy. "Her podcasts are an excellent opportunity to hear what one of the most interesting critics has to say about the dark areas of the internet."
You can listen to her podcast here: https://www.carissaveliz.com/podcasts
3. Black Market with Dr. Decker (David Vilches)
Black Market is a crossroads, a meeting place for sounds with black roots, where David Vilches aka Dr. Decker, a veteran of cultural radio and an expert in tracing black music's contributions to the global sound, shines a light on connections between styles, trends, artists and scenes.
Efraín Foglia recommends this project because Black Market connects music based on the African origins of a variety of sounds. It is a gem of a podcast that you can access at xrcb.cat, a community platform that respects your data 🙂.
You can listen to them on Radio Fabra and XRCB (Xarxa de Ràdios Comunitàries de Barcelona).
4. Radio Ambulante
Radio Ambulante is a narrative podcast that tells Latin American stories in Spanish. According to its creators, its aim is to transfer the aesthetics of good written journalism to the radio.
To do so, they work with a wide community of producers, journalists and illustrators from Latin America and the United States. It has been presented since 2011 by the Peruvian writer Daniel Alarcón and since 2016 it has been distributed by America's National Public Radio (NPR).
"Radio Ambulante should be applauded for the quality and commitment of its investigative reporting. Its activism in relation to global problems is unique and it is philosophically a brother in arms to Carne Cruda, another radio station that never lowers its guard in matters of social interest," explained Efraín.
You can listen to it here.
5. Deforme Semanal Ideal Total: by Isa Calderón and Lucía Lijtmaer
If you have never heard of it, then you are to be envied because you can now have the joy of discovering each episode.
Deforme Semanal Ideal Total is a radio show on Radio Primavera Sound in which Isa Calderón, whom we interviewed for the podcast Parenthesis, and Lucía Lijtmaer offer their own view of life and contemporary culture with large doses of humour, redundant explanations and, in short, everything you need to know in an hour set aside just for you.
Efraín is very clear about why he has recommended it: "because you can't miss them, because we love them and because they never stop fighting the evils of the heteropatriarchy. And because if you listen to this podcast you can't help but smile."
Here they are:
The fact is that the consumption of audio content in Spanish is continuing to grow and this is borne out by the results of the third edition of EncuestaPod, a biennial survey on the state of audio entertainment among the Spanish-speaking public. The majority of those polled, 72.9 %, confirmed that they listened to more audio content during the pandemic and their favourite platforms were Spotify and YouTube. At the UOC we also publish a number of podcasts. Don't miss them!
Despacho 42 is a podcast conceived and produced by the UOC's Faculty of Computer Science, Multimedia and Telecommunications that looks at how people use technology. This, in turn, raises questions in areas such as philosophy, ethics, economics and health. The faculty members César Córcoles, Susanna Tesconi and Dani Riera appear on the podcast. Despacho 42 aims to be a podcast with room for all: technology experts (and amateurs), the entire UOC community and also anyone else who might be interested.
Parenthesis is a podcast from the UOC's Faculty of Information and Communication Sciences. It uses interviews to look at the latest trends in information and communication. Parenthesis will talk to inspiring individuals about their professions, their projects and their research. We want to dive into the latest trends in our field.
In 2020, a full week of workshops, talks and conferences on e-working was organized. Learn all about the tools that were put forward to take care of your physical and mental health and the mechanisms we can use to achieve a good work-life balance, manage our time and reduce social distancing. Listen to the podcast in which Universitat Oberta de Catalunya (UOC) experts answered questions raised in relation to these matters and made recommendations for Health Week activities
(Visited 3 times, 1 visits today)