General
Full steam ahead!
27/05/2020
Since the start of the lockdown, some two months ago now, the UOC has continued to steam ahead. And we've done so in the only way we know how: online.
And as we said at the time, when these exceptional circumstances turned our lives upside down: we're locked down, but not cut off!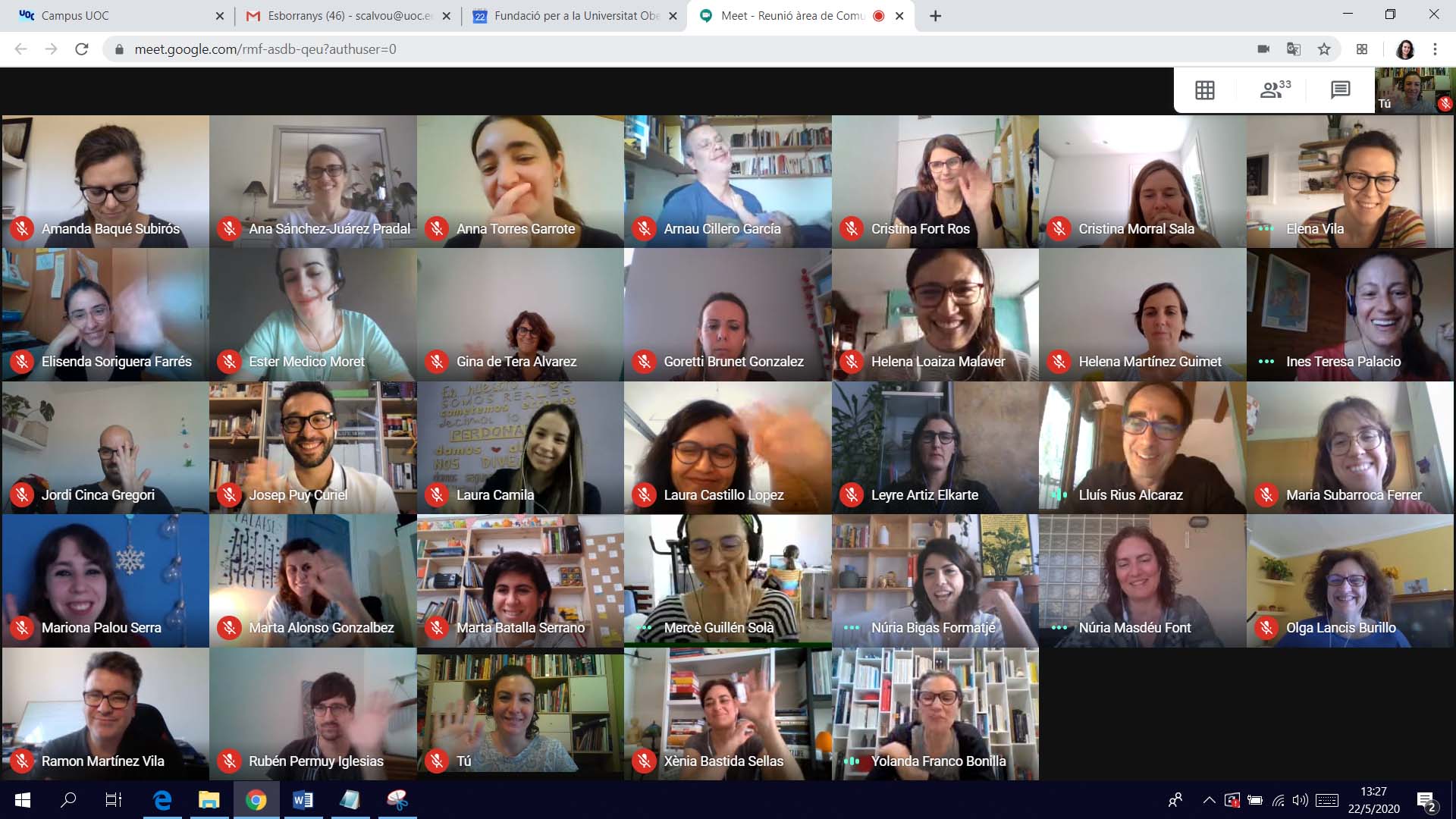 There's no way we could have XXL meetings, right? Well, we've shown that nothing's impossible. Whether you're administrative, teaching or research staff, we'd like you to send us images from the meetings organized by your department, faculty or research centre. Send them by email to cominterna@uoc.edu or by WhatsApp to +34 619 710 537.
What will we do with all these images? We'll share them on Twitter and Instagram to show people how we work #fullsteamahead, because nothing can stop us here at the UOC!
(Visited 1 times, 1 visits today)