General
Audition to help us sing our new rendition of 'Gaudeamus igitur'!
19/01/2021
Do you often sing in the shower or lift? Are you one of those people who belts out their favourite song any chance they get? If the answer is yes, then don't think twice, sign up to audition for the UOC choir that will perform our new rendition of Gaudeamus igitur. There is no need to have studied or even dabbled in music. You just have to fancy singing!
If you have already signed up for the participative choir that will perform the new Gaudeamus igitur arrangement, remember to send in your audition tape!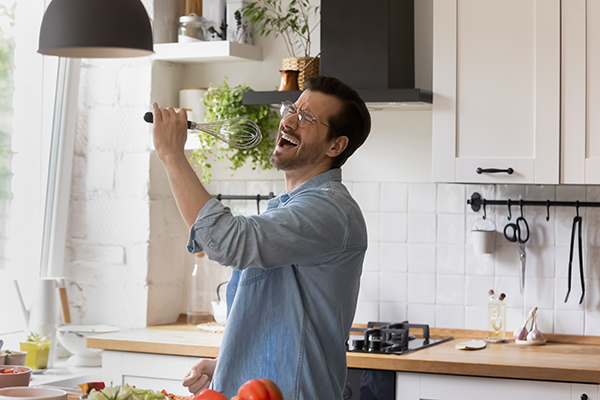 We thought that it would be fun to add a little music to the UOC's 25th anniversary celebrations by recording a new cover of the university hymn often heard at graduation ceremonies. We put together a new arrangement and need voices from the UOC community to sing it.
We would like the choir to be as diverse as we are. That is why we are inviting UOC students, faculty, alumni and in-house staff to join in.
The first thing to do is sign up here.
After signing up, you will receive an email with further information, a sound track and score, and a link to a second form where you will need to send in your audition tape.
After listening to all the tapes, the choir directors will decide whether to hold further auditions with a short list of participants. A total of 20 people will be chosen to join the choir. For those lucky few, rehearsals will come next, followed by a recording session in a professional studio.
We will then film a music video to showcase our new rendition of Gaudeamus igitur. The video will be shown at the UOC's next graduation ceremonies.
We know that COVID-19 is throwing one wrench after another into our lives. We will adapt to any ongoing measures in order to ensure that the rehearsals and recording are held with your safety in mind.
View the rules (in Catalan) here.
(Visited 1 times, 1 visits today)