All items
The UOC's educational model: the foundation of our teaching and learning processes
14 December, 2015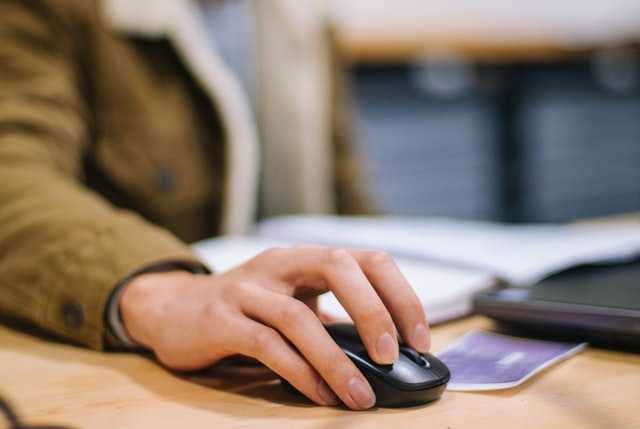 The UOC, created close to 20 years ago, has from its very beginnings been characterised by its educational model, a model that is dynamic and flexible, permitting a variety of learning situations that always fit students' needs. This teaching and learning model embraces all the qualifications offered by the university, thereby guaranteeing its full implementation in any training action it might carry out (subject, formative itinerary, undergraduate, postgraduate and masters).
Given the profile of our students, the majority of whom are actively working adults with a family, the model ensures that they can plan their time and study completely online, while at the same time guaranteeing a skillset inherent in the profession and the ability to apply it in real-life contexts relevant to each qualification's working environment. The following video shows how this works:
The UOC' educational model promotes autonomous learning, with teaching support, and contextualised learning in professional situations. This is why it is based on five core areas that make up the learning experience: student's activities, teaching support, the online community, competency-based assessment, and tools and resources.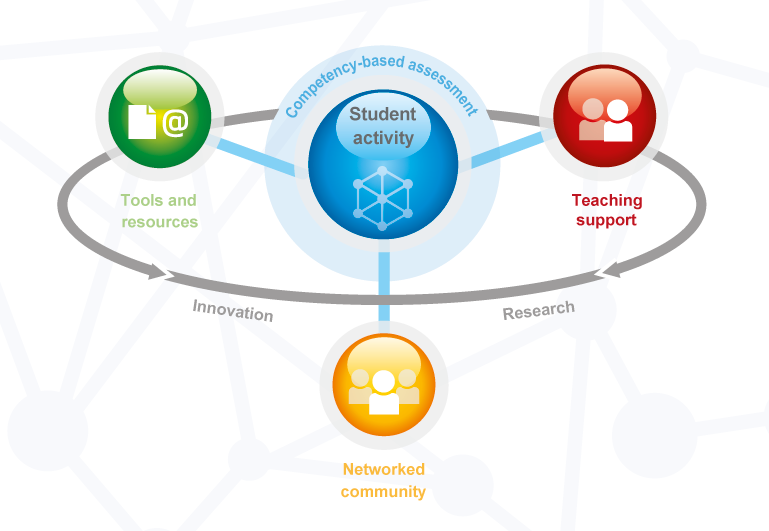 UOC's educational model representation
As a result of the ongoing development of the education world due to the incorporation of Information and Communication Technologies, the model is continually evolving, fuelled by trends in e-leaning arising from research and innovation around the world. However, given that the UOC is a living example of the application of e-learning, it also leverages its own applied research, in addition to incorporating innovations resulting from innovation projects. Teaching and learning products, tools and resources are tested and analysed and transferred to teaching staff to improve subjects.
At the eLearn Center, the results obtained from both research and innovation are gathered and incorporated into the support service that we offer to the UOC's teaching staff to design or re-design subjects. This support provides accompaniment for teaching staff in both the design and redesign of learning activities and subjects. Depending upon the requirements in question, the most suitable activities, learning methodologies and resources are suggested. Additionally, the educational model team offers a range of workshops, courses and training sessions to update and enhance teaching activities. Similarly, a series of guides and resources are offered to steer and help teaching staff to properly implement the university's educational model thereby guaranteeing its transfer.
(Visited 44 times, 1 visits today)