Inma Rodríguez-Ardura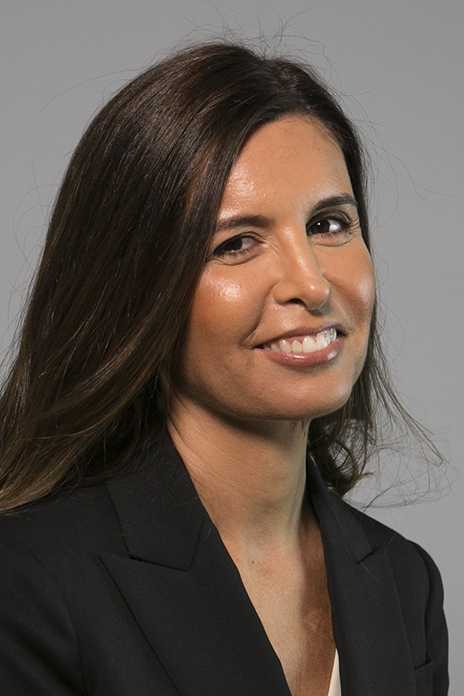 Director of DigiBiz, Professor of Digital Marketing
Inma Rodríguez-Ardura is the Director of DigiBiz. She is a marketing professor specialising in digital marketing, online consumer experience, and marketing for online education.
Profile
Dr Inma Rodríguez-Ardura is a Professor of Digital Marketing at the UOC. She teaches digital marketing and e-commerce courses within the UOC's Faculty of Economics and Business, and is a professor of the UOC's Doctoral Programme in Business. She is also the Director of the UOC's Digital Business Research Group or DigiBiz, which is officially accredited as a 'Consolidated Research Group'. 
Dr Rodríguez-Ardura has completed visiting scholarships at the University of Oxford, as a Visiting Fellow of the Oxford Internet Institute; at Babson College, Boston, as a Visiting Professor; and at the UOC's Internet Interdisciplinary Institute, as a Resident Researcher. Furthermore, she has served as a faculty member at the University of Barcelona and as part-time Lecturer at the University of Miami Herbert Business School; and has taught master's courses and seminars at a number of other universities. Currently, she is scientific advisor of the Centre for Global Studies, at the Universidade Aberta, and seats on the Assessment Panel in Marketing at the Portuguese Agency for Evaluation and Accreditation of Higher Education, as well as on the International Evaluation Panel in Management Research for the Portuguese Ministry of Science's Foundation for Science and Technology.
At the UOC, Dr Rodríguez-Ardura has coordinated the Marketing Area of the Faculty of Economics and Business; and created and been Director of the Master's Programme in Marketing Management, and the Bachelor's Degree Programme in Marketing and Market Research. Moreover, she has served as Director of the University Master's Programme, and the Doctoral Programme in the Information and Knowledge Society. Her work designing and developing courses in marketing has led her to coordinate and author thirty-six e-learning resources.
Dr Rodríguez-Ardura's research interests lie in the areas of digital marketing, customer experience in e-commerce, and marketing for e-learning. She has carried out twenty-seven research projects funded by local, European or international agencies; and has presented her research at over seventy-eight scientific meetings and conferences. She has served as a co-editor for special issues on social e-commerce (International Journal of Electronic Marketing and Retailing), qualitative methods for digital marketing (Journal of Theoretical and Applied Electronic Commerce Research), and consumer behaviour in digital markets (Sustainability); and has organised some international scientific meetings. She is currently Co-Editor of the Journal of Theoretical and Applied Electronic Commerce Research and Associate Editor of Behaviour & Information Technology.
Dr Rodríguez-Ardura's research has appeared in numerous impact journals including Behaviour & Information Technology, British Journal of Educational Technology, Computers & Education, Computers in Human Behavior, Electronic Commerce Research and Applications, Frontiers in Psychology, IEEE Transactions on Professional Communication, Information and Management, Information Society, Information Technology & People, Interactive Learning Environments, International Journal of Engineering Education, Internet Research, Profesional de la Información, the South African Journal of Business Management, and Telematics and Informatics.
She has authored the books Marketing digital y comercio electrónico (Pirámide), Marketing.com y comercio electrónico en la sociedad de la información (Pirámide/Esic), and El marketing y el éxito en la empresa (Pirámide); and has edited Principios y estrategias de marketing, and Estrategias y técnicas de comunicación: una visión integrada en el marketing(Ediuoc). Moreover, she has co-edited Impact of mobile services on business development and e-commerce (IGI Global) and co-authored scores of research books and textbooks.
Additionally, Dr Rodríguez-Ardura's activity has been awarded an official accreditation as a full professor by the Catalan University Quality Assurance Agency. She has received a number of awards and grants including the best paper award by the International Conference on Innovation and Entrepreneurship in Marketing and Consumer Behaviour; the Complutense University of Madrid's Grant for Scholars for Harvard – CEPSA and ICO Foundations Chairs at RCC-Harvard University; and the José Castillejo Fellowship.
Areas of interest for doctoral thesis supervision
Digital marketing and consumer behaviour: e-retailing, customer experience and engagement on social media, flow states, presence feelings, immersive experiences.
(Visited 13 times, 1 visits today)