Eva Rimbau-Gilabert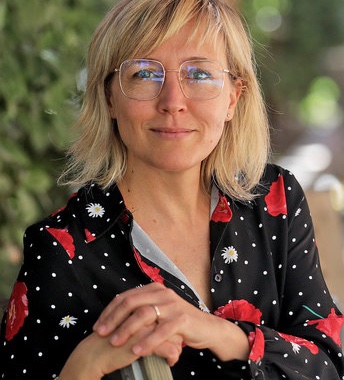 Associate Professor of Human Resources
Eva Rimbau Gilabert's research is on flexible forms of work, the impact of digital transformation in human resources practices, and the human capital development in informal learning and e-learning.
Profile
Eva Rimbau-Gilabert holds a Doctoral Degree in Business Administration from the University of Barcelona. Since 2004, she teaches at the UOC in the areas of human resource management, change management, and corporate social responsibility. Since 2014 she is also a member of the UOC's Academic Committee for the Doctoral Programme in Information and Knowledge Society. Previously, she served as Academic Director of several programmes: the Bachelor's Degree in Labour Sciences, the Master's Degree in Work Safety, and the Graduate Studies of Business and Economics. In addition, she participates regularly in internal commissions related human resource policies of the University for the academic staff.
Eva's research interests are:
Flexible working arrangements, teleworking and, more specifically, contingent contracts.
Relationships between digitisation, management, human resources and employees' wellbeing.
Organisational behaviour and online learning, particularly: online learning interpersonal skills, virtual teams in online education, and leadership and employees' wellbeing within online universities.
Eva is a member of the Digital Business Research Group (DigiBiz), which is officially accredited as a Consolidated Research Group. She disseminates her research through indexed journals, international conferences, and book chapters by prestigious publishers. She has participated in several research projects –local, national and international–, and regularly acts as an external reviewer for international journals in her areas of expertise. She is accredited as a Lecturer by the Catalan University Quality Assurance Agency (AQU).
In addition, Eva enjoys disseminating evidence based information about her fields of interest among the general public. Therefore, she is often present in UOC's press releases, the financial press and other media. She also likes to know first-hand what the interests of the human resources managers are, which leads her to maintain frequent contact with companies in the form of case studies, industry conferences, and informal consultations.
Areas of interest for doctoral supervision
Human resources management: flexible work arrangements, virtual work, quality of work-life, work-related informal learning.
(Visited 9 times, 1 visits today)