Interdisciplinarity
Desired immobility and hypermobility
21 July, 2022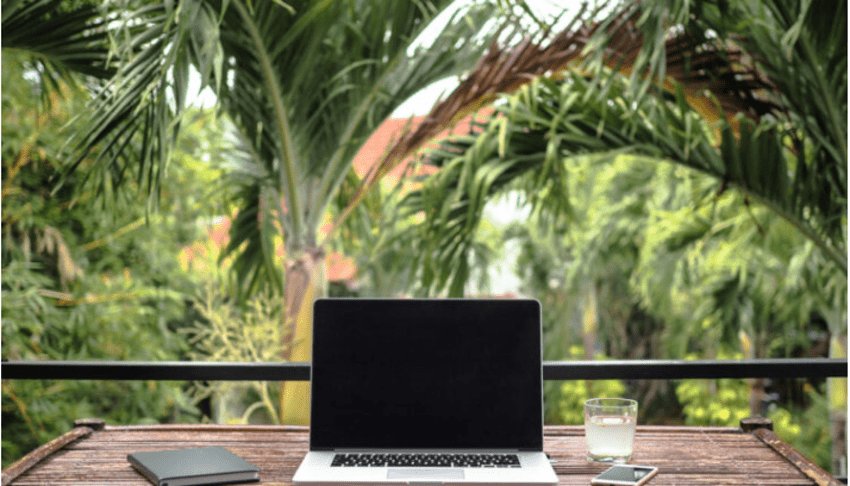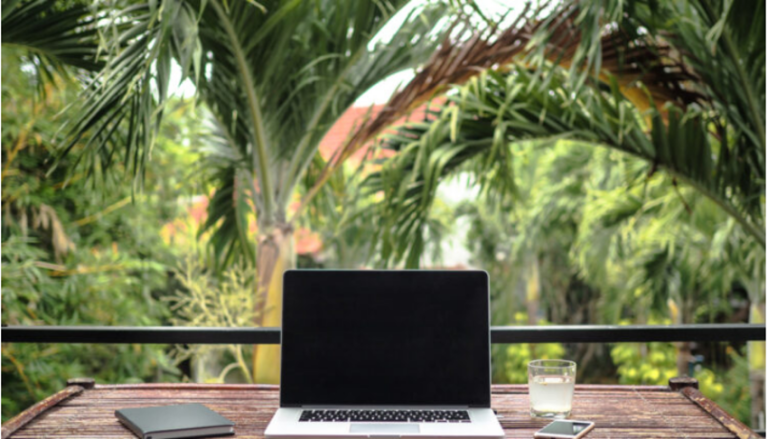 blog1
Gig economy in highly skilled tasks: the invisible link with migration patterns, desired immobility, and hypermobility
By Alisa Petroff, postdoctoral researcher at the IN3 research group Gender and ICT (GenTIC). Petroff has developed a research related to labour trajectories of skilled migrants in IT sectors, return and circulatory patterns of immigrants in times of crisis, global social protection in the health care of migrant communities and gender and social cohesion of migrants and second generations.
In the last decade, the number of digital platforms has increased, reaching 47.8 million registered users (World Bank, 2015). The pandemic has accelerated the dynamics of teleworking and, in the coming years, the work related to the creation of technology will be carried out, mainly virtually. At the same time, the implications on the global economy are outstanding and the future is very promising, in this regard. But, despite the optimism arouse by these data, several are the current challenges pointed out by the NextGenerationEU recovery plan (2022). Two of them relate to Innovation and digital economy; and Migration and border control.
Regarding the first one, Eurostat shows that in 2017, half the recruitments for ICT specialists were reported by EU companies as hard-to-fill vacancies. Between now and 2025, Europe will need to generate around 50,000 additional high-tech leaders per year, while the shortage of ICT workforce has become a major concern for governments and corporations. Traditionally, these actors have been engaged in constant competition to attract the "best and brightest" professionals from abroad, as a solution to this shortage. Nevertheless, the costs of preparing the migratory project are high; the application procedure for visas and settlements are time-consuming and expensive and the transferability of skills and qualifications does not occur automatically. On the other hand, the recent populist trends of governments aiming to curb even legal migration is a major obstacle to the relocation of skilled migrants. From 2017 onward, the Trump administration has sought to suspend and has eventually restricted access to the H-1B visa, under which 85,000 skilled foreign workers are admitted every year, many of them in high-tech, industrial, and science fields.
Gig economy and desired immobility: an option to mitigate the brain drain
One of the classical approaches to skilled migration focuses on the brain drain. This phenomenon occurs when the migration of skilled professionals is the result of push-pull factors and when remittances, transfers of capital, knowledge, and technology do not compensate the impact of these flows from developing to developed countries. One of the major concerns is the impact of the brain drain on less developed regions such as sub-Saharan Africa and Central America, from where more than half of all graduates have emigrated in recent years, producing direct negative effects on areas such as engineering.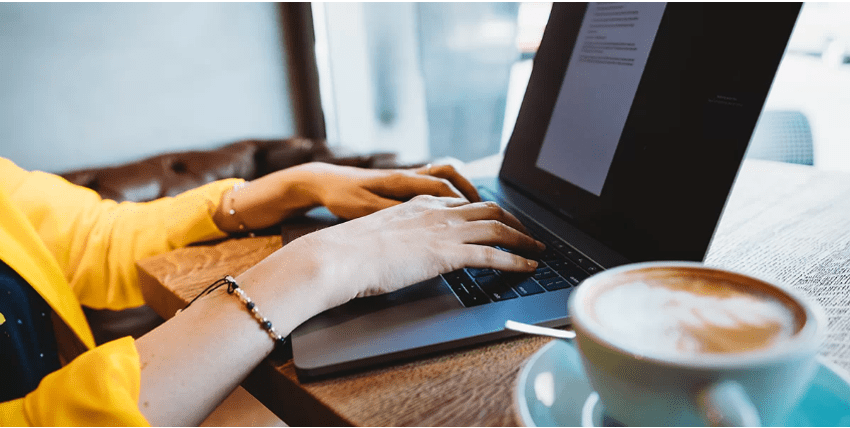 To what extent can digital platforms redefine desired immobility as an alternative to mitigating the impact of the brain drain? First, the "hybrid geographies" (where humanity and technology become inseparable) shaped by the gig economy, are the perfect scenario for shaping "virtual mobility". In these cases, remaining in the country of origin can make economic sense if these platforms connect their members with prestigious international corporations. Hence, by participating in these platforms in their countries of origin, the risks entailed by migration (restrictive policies, deskilling, unemployment, loss of social status) are eliminated, and an alternative is provided for those who lack the resources to embark on a migration project. Thanks to these platforms, people can feel more "in charge" of their immobility, as opposed to feeling "trapped" by it. Hence, participating in these platforms may lead to what Mata-Codesal (2018) calls "desired immobility," This privileged form of immobility is the result of having the desire or expectation to remain, together with the ability to do so.
Gig economy: a window of opportunity to avoid brain waste
Regulatory issues surrounding platform work and deregulation in terms of workers' rights have received increasing attention in the academic literature as well as the political agenda. Platforms often claim to be an intermediary, and their terms and conditions usually deny any employment relationship between platform and worker and between worker and client, generating grey legal areas. Although this is a concerning issue, it also can represent a window of opportunity for some profiles of migrants.
The phenomenon of brain waste or over-skilling leads to underemployment and occurs when migrants experience a job mismatch, are paid less than their native equivalent, or are employed only part-time when full-time is desired. Despite the privileges (English as working language, for example) skilled migrants in ICT fields can experiment, "hard barriers" (related to the entry channels linked to policy control –visa policies, work permit schemes, or labor migration quotas-) can jeopardize their successful incorporation into the skilled labor market in the destination country. If migrant ICT professionals are not incorporated into their fields of expertise in the short term, deskilling may be irreversible due to the rapid development of knowledge in ICT sectors, with negative consequences for individual professional trajectories as well as for the economic development of the receiving countries.
Gig economy may represent a window of opportunity for the newly arrived migrants who encounter legal obstacles, at least during their transition into the formal labor market. For those unable to access skilled occupations in the long term (family reunification members who are entitled to reside but not to work, for example), these platforms may complement the household economy, while providing a sense of connection to skilled sectors and enabling them to gain experience, boost their skills, and strengthen their professional networks. Asylum seekers are profiles particularly suited to benefiting from the regulatory lacunas of digital platforms as they are not entitled to work until they achieve refugee status (a process that, depending on the country, can take several years). Participating in gig economy may help to mitigate the negative impact of this waiting time, at least until they are permitted to fully access the formal labor market. This temporary participation could boost their chances of employability and it contributes to the development of the receiving country.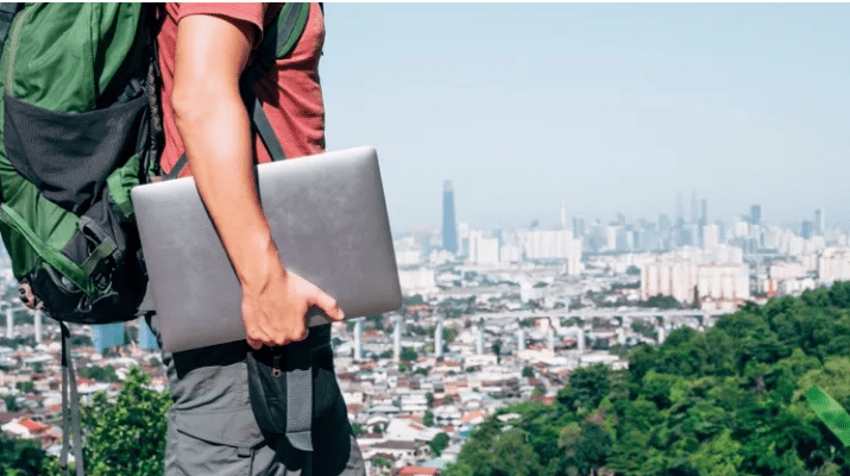 A darker side of the gig economy: the hypermobility of digital nomads
Thanks to the development of the Internet and the democratization of air transport, the mobility of skilled professionals is currently polycentric, circular, temporary, and based on intercountry exchanges. In these unique context, tourism studies have examined the consolidation of a new typology of workers who perform tasks in online environments, while displaying nomadic characteristics in terms of physical location. They are known as "digital nomads" or "global nomads" and, thanks to the rise of digital technology, they integrate work and travel as a lifestyle.
Digital nomads adopt mobility as a lifestyle, which involves multiple homes, identities, and belongings. For them, mobility is an empowering choice, a resource they can easily access. Thanks to Western passports and citizenship they are able to design "circulatory territories," Tarrius (2000) marked by pendular movements between the nomad's origin and multiple destinations, returns and onward movements. They can access the resource of mobility, which places them in an exceptional position in the global stratification system. However, this apparent freedom of movement and location independence incurs high costs in terms of personal well-being. The classical business traveler (typically men with high incomes) is currently replaced by other profiles (women and low-income workers) who seek out low-cost places to live and work because their travel expenses are not covered by their employers, as they used to be.
On the other hand, in terms of welfare, borders and national regulatory regimes remind digital nomads of the weakness of their link with both their countries of origin and destination. The fact that digital nomads spend long periods abroad is a significant obstacle to their obtaining social benefits in their country of origin. Finally, in the country of destination, legal barriers can restrict their options in accessing the formal labour market, placing them in an irregular and vulnerable position, strikingly similar to the profiles of classical migrants who suffer deskilling, exclusion, and discrimination based on nationality or race. Since access to social protection services is linked to the formal labour markets, digital nomads need to find alternative ways to receive, for instance, health assistance (private/precarious). At first glance, digital nomads appear to embody the freedom to choose and to circulate. However, this freedom can turn into forced immobility and downward social mobility, highlighting the ambivalent feature of this phenomenon.
This post is based on the chapter: Petroff A. (2022) Crowdsourcing in ICT Fields: The Link Between Mobility and Digital Labor Markets in Highly Skilled Tasks. In: Baikady R., Sajid S., Nadesan V., Przeperski J., Islam M.R., Gao J. (eds) The Palgrave Handbook of Global Social Change. Palgrave Macmillan, Cham. https://doi.org/10.1007/978-3-030-87624-1_254-1. The contribution presents part of the results of the project: Crowdsourcing and virtual brain circulation in STEM fields: the case study of the Spanish and Argentinian talent from a gender perspective (2019-2022) funded by UOC
(Visited 17 times, 1 visits today)