General
Bye for now, see you in 'University Life'
21/07/2022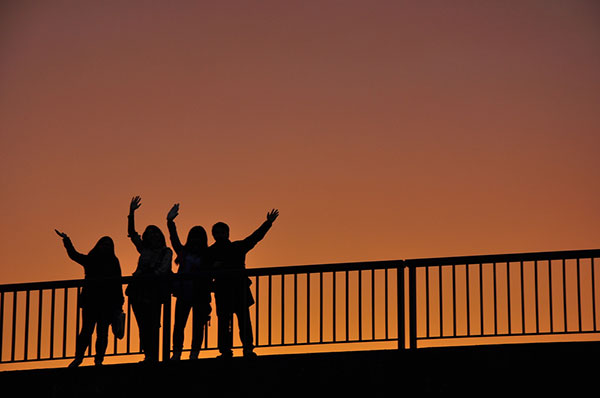 Almost ten years have passed since Tots som UOC!, the blog for UOC staff, was born in November 2013.
The blog was created in order to encourage participation by our in-house team in the university's internal projects, to participate in its social initiatives, and at the same time to provide a space for making proposals and suggestions.
In short, a space for creating a community and fostering collaborative action, in initiatives as diverse as participation in the web series, photo competitions for illustrating desktop calendars, various charity fun runs, including of course the Unirun, the welcome for new people joining the UOC and more recently, the reunion programme for the entire in-house team called La UOC en viu!
But that's not all, as the blog Tots som UOC! has also aimed to be a forum for getting to know about other people who work in the in-house team. As a result, we have heard from various interviewees and found out more about them beyond their professional life at the university.
We also have lots of photo galleries of UOC events, including the legendary chocolate parties and the family activities prior to the pandemic!
To all of you who made it possible, thank you, thank you very much! And while that may sound like a goodbye, in reality it isn't. Because even though we're bringing the blog to an end, we'll continue to have more community content than ever before, in the space called University Life, which you can find in the news module on the home page of the Virtual Campus. This type of content will also feature prominently every Friday in the Weekly round-up newsletter.
Long live the UOC – now and always!
(Visited 15 times, 1 visits today)