General
Become a virtual volunteer: the pandemic means you can help out from anywhere in the world
22/09/2021
Can you do charitable work from home for organizations all round the world? Yes, you can. Tests have been successfully carried out and there is now a whole host of options for you to help out without leaving home. Discover the world of volunteering options made available by the UOC!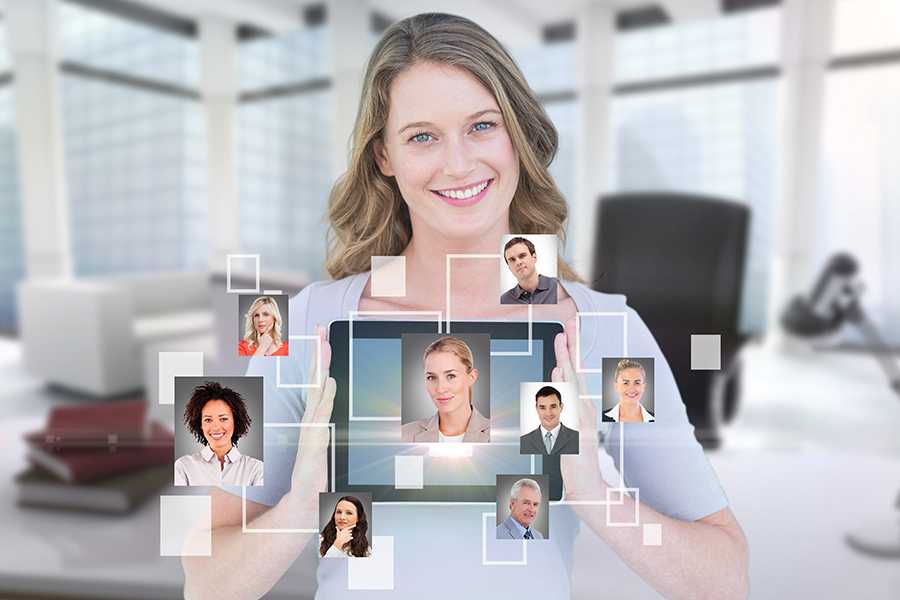 The pandemic has forced us to adapt our work, activities, meetings and even our leisure activities to the online world. Throughout lockdown and on into the new normal, volunteering too has managed to reduce its dependency on in-person presence in favour of remote work.
One example of volunteering's ability to move online is the experience of AFA Puerto, an association for the families of sufferers of Alzheimer's disease based in El Puerto de Santa María, which has benefitted from the collaboration of seven students and staff members from the Universitat Oberta de Catalunya (UOC) from all over Spain since the beginning of the lockdown in March 2020.
On World Alzheimer's Day, which is held every year on 21 September, the volunteers and the association looked back on the experience as the first step on a one-way journey to going online, overcoming physical barriers and increasing visibility and support for the disease's sufferers.
"Volunteering online doesn't make it any less enriching," said UOC marketing officer Jordi Lora, from Barcelona, who assisted with the association's website maintenance and social media management.
In addition to AFA Puerto, another 13 organizations throughout Spain were benefitting from the UOC's volunteer programme and the altruism of some 234 volunteers when the pandemic struck. Around 55% were able to continue with their work despite COVID19, adapting to the situation in ways similar to those applied in El Puerto de Santa María. "The regulations in place meant that access to the centre was restricted, but we came up with the idea of providing help remotely," explained the organization's director, Marta Vicenti. The result was a network of seven volunteers, in different locations, who drafted a legal guide, carried out music therapy and cognitive stimulation activities, created graphic design materials and produced an equality plan.
A network of different profiles
A variety of people with different professional profiles participated in the experience during the toughest stage of the pandemic, offering their knowledge and lending their help in the same virtual manner in which they were studying and working at the UOC.
"UOC students are used to working remotely, dynamically and in networks, so volunteering online is sure to become increasingly common," said the institution's delegate in Andalusia, Alfredo Charques. With this new option it may be possible to meet demand, which in 2020 saw some 822 candidates, of which the aforementioned 234 were selected because of a lack of supply. Tearing down physical barriers will help us manage the ever-increasing number of UOC volunteers in recent years, and will also allow organizations to modernize and obtain new tools to aid the volunteers' work. "The variety of profiles is so wide that in the future we will have to think up new things to offer," added Charques.
Six students and one member of staff from various locations throughout Spain contributed to improving various areas of the organization. After the experience, they all agreed that the online world opens up new ways of helping NGOs and social organizations. "Volunteering is undergoing a challenging process of transformation in order to meet emerging needs," said Melanie Belmonte, from Palma de Mallorca, who created graphic design materials. In Granada, Enrique Agredano is proud of the legal resources guide for the families of people with dementia he produced for AFA Puerto. "The documentation and legal support I gave was not affected by working online, and the guide will serve as a basic resource that people can consult when a family member or anyone else close to them starts to experience problems of this type," he said.
Sense of satisfaction
The pandemic not only led to innovative volunteering solutions, but also provided the impetus for many new people to consider this experience. This is the case of Javier Quirós, who prepared the organization's equality plan. "The health crisis has highlighted our responsibility as agents of change," he said from Zaragoza, and stressed that "it filled him with satisfaction." Bachelor's Degree in Psychology student Claudia Andrea Córdoba, from Parets del Vallès, near Barcelona, recognized that while studying and working online was challenging, it provided her with more freedom and life experience. Claudia Andrea prepared cognitive stimulation activities, while Jéssica Gracia, also a Psychology student, provided music therapy sessions from Coria del Río, Seville. Under normal circumstances such developmental activities would be carried out in person. "Not being able to be there in person was a barrier that I had to overcome. I would have preferred to get direct feedback from the users," she explained.
Combining in-person and online work
The volunteers stressed that working online allowed them to be more flexible with the time they spent on the project. Lora stated that "because of my timetable, my availability to travel and the pandemic, volunteering online was a priority for me." In addition to their flexibility and the rewarding nature of the work, all the participants agreed that holding online meetings did not pose a problem and communication with the organization flowed easily. In the words of its director, for AFA Puerto the programme afforded "an opportunity to receive help from highly qualified individuals". It was a UOC student from the town who initially organized the in-person collaboration with the University in 2019. Due to the pandemic this collaboration has moved online, and the organization is keen to keep it this way. "We will continue to offer remote volunteer positions in conjunction with the UOC," stated Vicenti, stressing the opportunity to bring together different professional profiles. The University's delegate in Andalusia also expressed his support for continuing with this system: "In-person presence is interesting from the psychological perspective and in terms of helping sufferers, but it is not essential: it is possible to volunteer remotely in a meaningful and impactful way."
Get involved!
We encourage you to participate in the various volunteer programmes promoted by the organizations we work with or in the UOC's own programmes. All you need to participate is:
A little time
A desire to do your bit for social justice
Commitment
People skills
(Visited 2 times, 1 visits today)