General
Remember Ernest Shackleton's invitation for members of the UOC to join him a few months ago? We have news about the expedition!
01/10/2019
When Ernest Shackleton sent a message inviting us to join him on a mystery adventure back in December 2018, we had no idea what might be in store for the crew members who were bold enough to take up the invitation.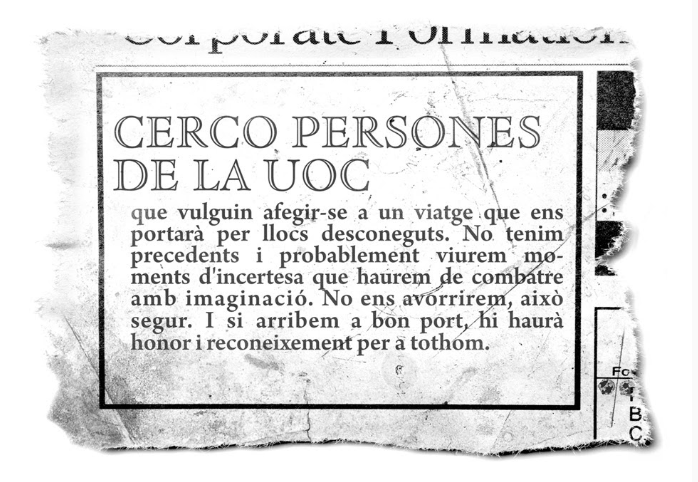 More than 200 volunteers from the UOC turned up and around 50 of them stepped over the finish line in July this year.
"The day we met up with the other volunteers to brainstorm the work we would be doing with Shackleton was wonderful. It was really exciting because we didn't know what would happen or who we'd meet," recalled Mariona Martí.
Co-creating the 25th anniversary activities
We now know that the idea was to jointly come up with the activities for the UOC's 25th anniversary. As a result of this six-month co-creation process, we now have 10 projects designed and led by 10 teams of volunteers who have generously shared their talent, passion and time to design some of the activities to mark the occasion.
Everyone understood that the UOC wanted the celebrations to focus on the people at the University. "We haven't seen the final result yet, but I think the collaborative design will give the celebration a special meaning and make it feel more like our own," said Daniel Riera. Mireia Colorado, in turn, thought that the experience had made here "feel that if we all work together and across different disciplines, we can create surprising projects that will help us and the institution to grow".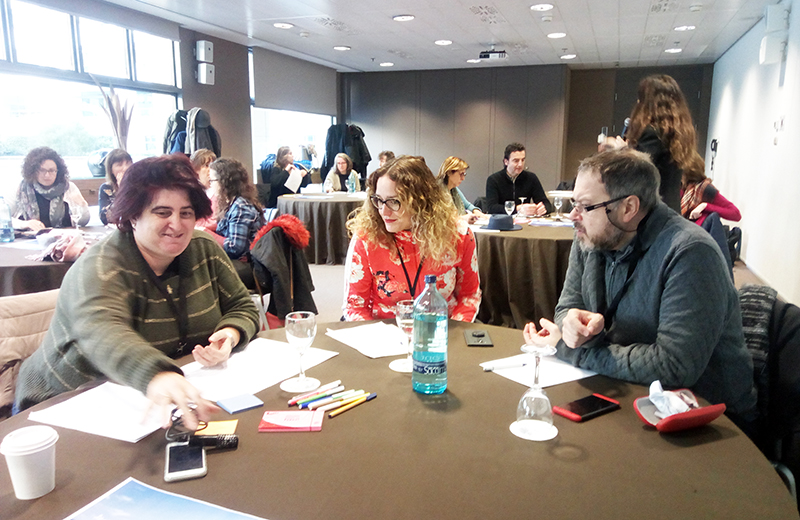 Besides the fantastic results and mingling people who wouldn't usually work together, the experience has also been a lot of fun. Eva González, Alejandra Amora, Isabel Pfefferkorn and Montserrat Atienza were all on the same team and said that "we've had a great time together, especially sharing all kinds of anecdotes. And we've learnt that we still have plenty of energy to go on giving whatever is needed for the next 25 years!"
When we asked Teresa Fèrriz, head of New Projects at the Office of the President, about their working methods, she told us that they combined collaborative onsite sessions with sessions that the groups had managed themselves. "Design thinking and co-creation have enabled us to make progress through the different phases. From the more than 200 initial ideas, we have come up with the 10 final projects that are the result of multidisciplinary teamwork, in which people from all areas of the University and with a wide range of professional profiles have participated."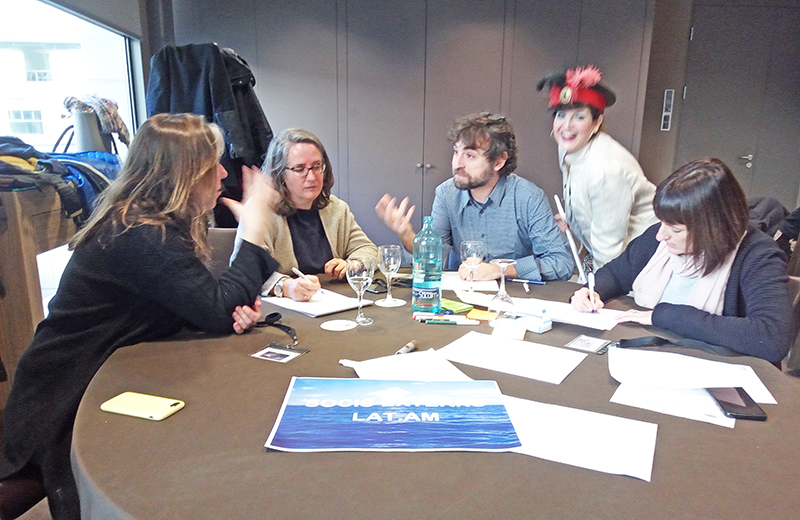 Anna Zúñiga, Marga Franco, Lídia Toda and Clara Riera, members of another of the teams, also talked about the importance of the multidisciplinary approach and teamwork: "The way we worked involved lots of mutual understanding; we really shared and debated different points of view, and were pragmatic and really efficient. The best thing to come out of it was seeing the value of teamwork between people from different areas who wouldn't normally come into contact with each other," they said.
"Those of us behind the whole process, in the engine room, have also used this same wide-sweeping approach. I was accompanied and supported on the adventure by Sílvia Sivera, Gemma San Cornelio, Jordi Sánchez-Navarro and Ramon Ribera, with whom we've developed a creative hub that will remain active until 2021," Fèrriz said.
So, what now?
The 10 co-created projects, which are still in the conceptualization phase, have to be designed and produced in the months leading up to the anniversary celebrations. There will also be institutional events and celebrations to mark 25 years of number of the faculties, including the faculties of Economics and Business, Psychology and Education Sciences, or Health. Fèrriz added that "there will be lots of reasons to celebrate during the 2020/2021 academic year!"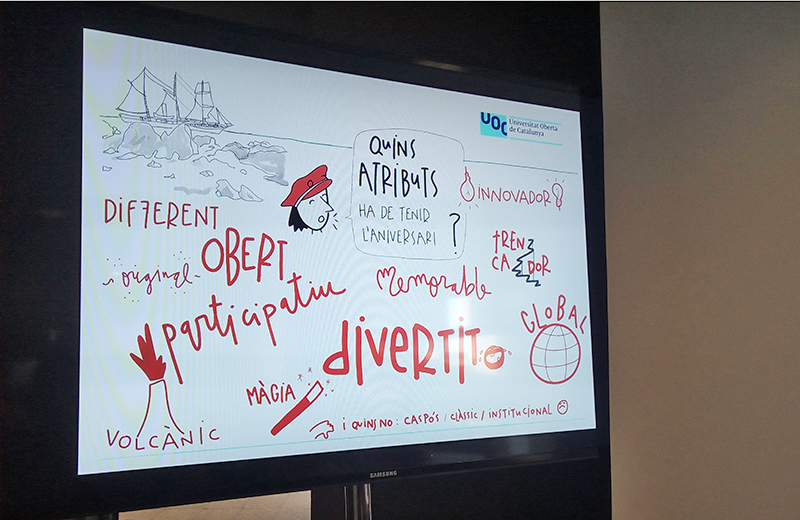 From us here at the Tots som UOC! blog, we want to thank everyone who has taken part for their enthusiasm in putting together what is no doubt going to be a memorable celebration. This year sees the start of the design and production phase for the co-created projects, a phase that is open to anyone who wants to get involved. With this in mind, over the next few months, work will continue with other UOC groups, including students and alumni.
"Anyone who wants to get involved should do so," Fèrriz said. "You can let us know at any time because we will always find ways of including everyone in the 25th anniversary celebrations."
We'll keep you posted!
(Visited 6 times, 1 visits today)