General
Our colleague Héctor Carmona tells us about his experience as a referee at the Tokyo Paralympic Games
16/09/2021
"I got to experience a unique sporting opportunity at a very difficult time for the planet"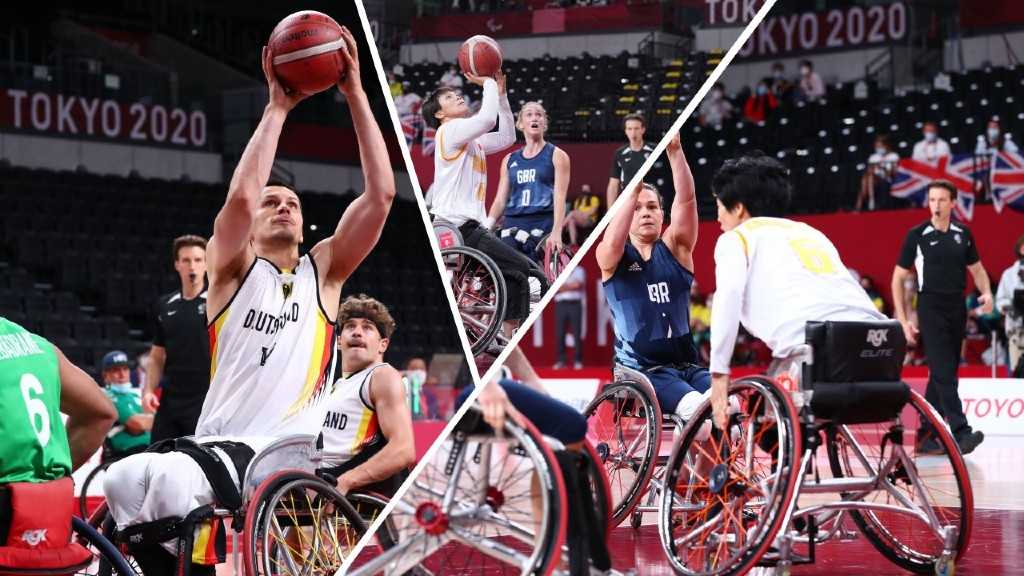 Héctor works in the UOC's Professional Guidance and Career Services department, but that's not all. His passion for basketball has been with him throughout his entire life and he maintains that it has made him who he is. From an early age he specialized in refereeing and this summer he had the chance to participate in the Tokyo Paralympic Games as an international referee. Now back at the UOC, he is looking forward to the new academic year after sharing a unique experience with people from other cultures and walks of life.
The UOC was represented at the Tokyo Paralympic Games. What was a specialist from the Professional Guidance and Career Services department doing at this global sporting event?
I got to experience a unique sporting opportunity at a very difficult time for the planet caused by the health and climate crises.
How and when did you start to play basketball? What do like about this sport?
I was about 9 or 10 when I started to play basketball at my school in Mataró and then some years later I joined the federation. When I was 14 I started refereeing, even though referees used to have a bad reputation. They needed people who wanted to help organize Mataró's School Games and some players expressed an interest in having a ref's whistle and I was one of them. I played and refereed until I was 18 and then I decided that going forward I would only referee.
Whether I put on my referee's uniform or go to work, I'm essentially the same person
How did you get the chance to take it a step further and become an international referee?
After many seasons refereeing basketball at various levels in Catalonia (Copa Catalunya) and in Spain (EBA, Liga Femenina 2), I started to referee wheelchair basketball matches. I found this new experience to be very fulfilling and, what's more, my experience stood me in good stead with the organizers. So, in 2018, the FEDDF, the national federation to which wheelchair basketball belongs, put my name forward as a candidate for an international referee's licence. I passed the exam in Grenoble, France. Since then, in addition to refereeing international club matches during the season in the Champions League and the EuroLeague, at the national level I have participated in European Basketball Championships (Italy and Poland), a Women's U25 World Championship (Thailand) and now in the recent 2020 Tokyo Games.
You have now reached the highest level of competition. How did the chance to participate in the Paralympics come about?
In wheelchair basketball, Spain is one of the world's powerhouses, which means that we referees have to work very hard and strive to improve to ensure we are up to the job of refereeing matches involving some of the best players out there. What's more, since I gained international status, in matches in the regular season (Champions League, EuroLeague, etc.) I am evaluated by referee instructors and supervisors, who help me perfect aspects that I might not consider on my own. There are also refresher clinics, at which we have to pass exams on regulations as well as physical tests. Passing these assessments and tests led to my selection as one of the 24 referees for the 2020 Tokyo Paralympic Games.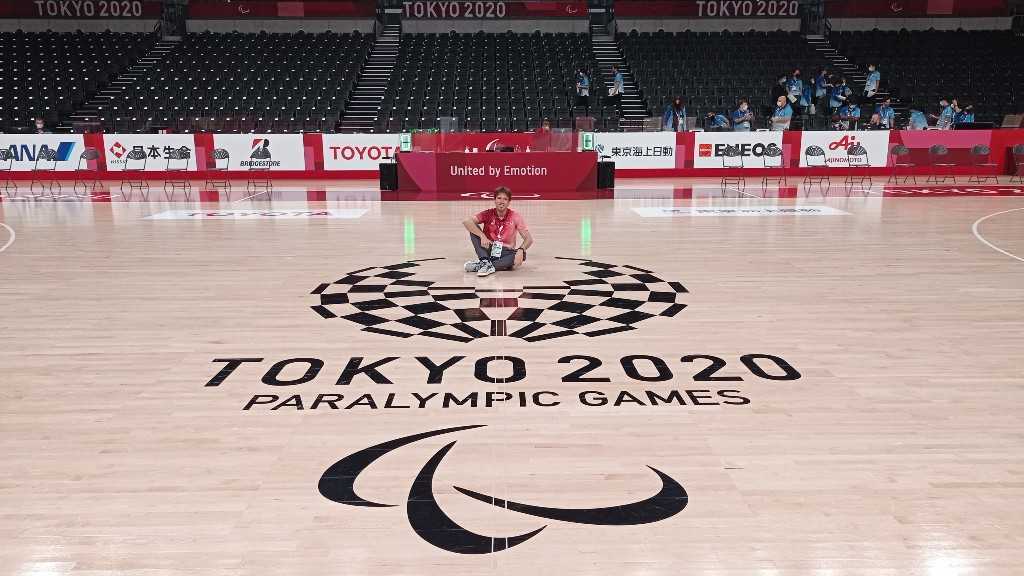 What are your lasting impressions of this international experience? What did you take from it on a personal level and how can it help you professionally?
Experiences like this are always good because they help you to develop as a person. In life you never stop learning. I like to catch up with friends and colleagues and swap stories about our experiences and knowledge about other cultures and ways of life, which are sometimes very different to how things are done in Europe, and it is a good chance to practise my English. So, regardless of whether I put on my referee's uniform or go to work, I'm essentially the same person and I think that is what companies, and also the UOC, most appreciate about me.
You are also a lawyer. Are these two facets of your life related in any way?
Even though I don't practise law I'm a member of the Barcelona Bar Association (ICAB) and I think that in my case being a lawyer and being a referee are totally connected. I decided to study Law when I finished secondary school because, as I was already a basketball referee, I had a passion for regulations and interpreting legislation. Like laws and their interpretations in court, basketball's regulations are also subject to "comments and official interpretations".
Now you have gone from the Paralympics to starting a new academic year at the UOC. What are your expectations for this year?
Well, I'm looking forward to working on our projects in the Professional Guidance and Career Services department. One of the most important is the job fair, which will take place on 16 and 17 November and will be an excellent opportunity for the business world to meet our students at the UOC. Over 7,000 people and 120 companies from a wide range of industries participated in the event in 2020.
The pandemic has sped up the new way of working and shown that it's possible to work from home and save time that would otherwise be spent commuting
What do you like about working for the UOC?
I love the atmosphere. We have a team of people who really take an interest in each individual's contributions and our ongoing growth as a whole. What's more, the COVID-19 pandemic has sped up the new way of working and shown that it's possible to work productively from home and save time that would otherwise be spent commuting. I'm sure that many companies will follow suit and allow their employees to telework.
(Visited 4 times, 1 visits today)