Antoni Meseguer-Artola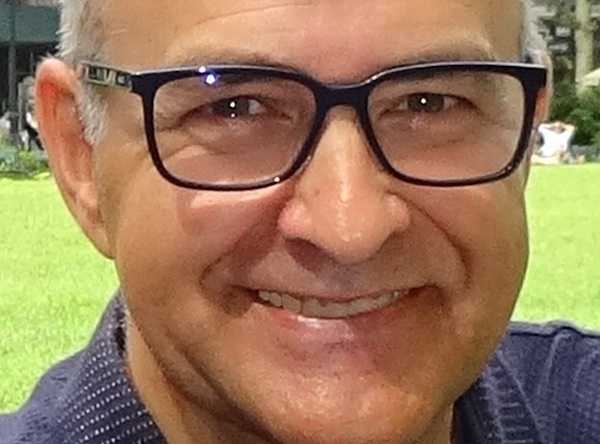 Professor of Quantitative Methods in Economics and Business
Antoni Meseguer-Artola's main research interests are quantitative techniques for the analysis of business digital transformation, platform economies, and open resources for e-learning.
Profile
Dr Antoni Meseguer-Artola is a Full Professor of Quantitative Methods in Economics and Business of the Faculty of Economics and Business at the UOC, and is the director of the UOC's Interuniversity Doctoral Programme in Business Administration. In 2006 he obtained the official accreditation of Private University Professor by the Catalan University Quality Assurance Agency (AQU), in 2015 the accreditation as Associate Professor (AQU) and in 2019 the accreditation as Full-Professor (AQU). It also has one merit in research and four merits in teaching (AQU).
He holds a Bachelor Degree in Mathematics from the University of Barcelona (1992) and a Doctoral Degree in Economics and Business Sciences from the Autonomous University of Barcelona (1997). During the doctoral research period in the International Doctorate in Economic Analysis programme (IDEA) from the UAB, he was awarded a FPI (1994-1997) scholarship and worked as an assistant professor in the Department of Economics and Economic History. He also did a doctoral research stay at the Fields Institute for Research in Mathematical Sciences of the University of Toronto (1995).
He collaborated with the University of Barcelona (UB) as an assistant professor in the Department of Econometrics, Statistics and Spanish Economics (2010-2020). Both, at the UB and mainly in the UOC, he has developed various postgraduate training activities (Masters and PhD).
His research interests lie in the framework of the application of quantitative methods in different fields of social sciences in general, and in particular in those associated with the economics and business knowledge area. He has published extensively on digital marketing, consumer behavior, sharing economy, e-learning and game theory in JCR and Scopus indexed journals, with high impact. The JCR journals in which he has published include Information & Management, British Journal of Educational Technology, Behaviour & Information Technology, Computers in Human Behavior, Journal of the Association for Information Science and Technology, Interactive Learning Environments, Computers and Education, Information Society, and Electronic Library. He has been a peer reviewer of more than 30 articles for JCR journals.
He has published in collaboration several book chapters and books (3 of them are research books and they are edited in several languages). In addition, he has been in charge of the teaching activity of Quantitative Methods for Economics and Business for the Faculty of Economics and Business, and he has coordinated and authored several teaching books in the field of Statistics and Mathematics.
He has presented his research at over 40 international scientific conferences, and he has participated in more than 10 competitive research projects (in one of them as a principal researcher) funded by Catalan, Spanish or international institutions: FECYT, "La Caixa" (RecerCaixa), Ministry of Industry, Energy and Tourism (Avanza I+D), AGAUR, European Commission, DGICYT, etc.
At the UOC, he has been Director of Studies (Dean) of the Faculty of Economics and Business (2006-2010), and Director of the Bachelor's Degree Programme in Work Sciences (2001-2006). He has been president of the academic committees responsible for the development of the Bachelor's Degree Curriculums in Business Administration, Marketing and Market Research, Tourism, and Labour Relations, and the Master`s Curriculums in Economic Environment Analysis, and Business Organization in the Knowledge Economy. He has participated in the Internal Evaluation Committees of the AQU accreditation process concerning the degrees in Economics and Business and the Library, both at UOC.
He is a member of the Digital Business Research Group (DigiBiz), which is officially accredited as a Consolidated Research Group by the Government of Catalonia, member of the Catalan Statistical Council (IDESCAT), and (founding) member of the Catalan Statistical Society.
Areas of interest for doctoral supervision
The economics of internet markets and online business models. Digital marketing and online consumer behaviour.
(Visited 5 times, 1 visits today)