Posts in English
A perfect picnic
11 de junio de 2018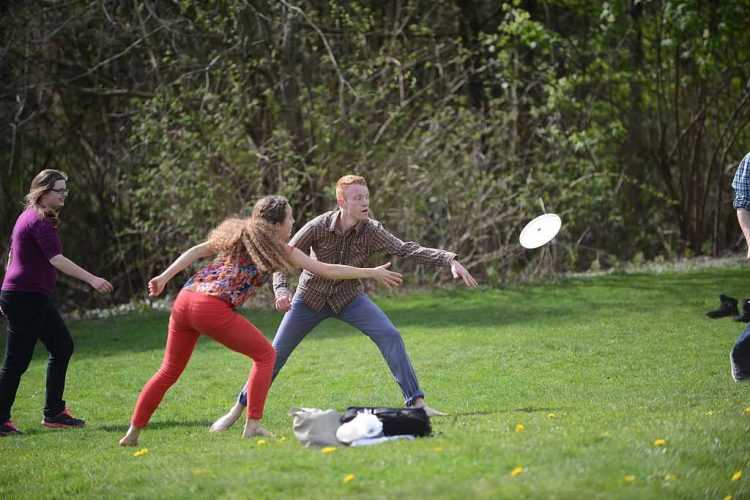 June is a lovely time to be outdoors and when the weather is good, picnics are the way to go. It only takes a warm day for people in the USA and the UK to pack their picnic baskets and head to the great outdoors. Discover more and pick up some summer eating tips here!
---
The Oxford dictionary says that a picnic is «an occasion when a packed meal is eaten outdoors, especially during an outing to the countryside.» E.g. 'we swam and went on picnics'.
---
In the USA and the UK a picnic is a very informal occasion and a typical picnic needs a picnic table or a picnic blanket and a basket full of goodies. Traditional picnic food in the UK means sausage rolls, scotch eggs, hummus, scones and cream. Tortilla, known by its Spanish name, is also very popular.
Most people bring drinks in a cooler bag and a popular picnic pastime is to play frisbee or football and to have some music. A friend who plays the guitar is always welcome for a party sing-along.
There are some great cookery websites in English to help you with making the food. The BBC Good Food website has a whole section on picnics and finger food. How about trying a British version of a tortilla? This recipe for a Spiced tortilla with chilli, curry spice and cherry tomatoes may surprise you. Why not try it out?
A very popular British chef is Jamie Oliver and he has a Food Tube channel on YouTube. Have you ever had an English scone? Traditionally served with cream and jam they are as British as the Queen! There's no need to go to the UK for scones though, you can make them at home. Try this Jamie recipe and see how you get on. You only need;
flour
butter
sugar
baking powder
milk
dried fruit
Served with:
Make your scones, pack your frisbee, get your friends and then you're ready for your perfect picnic!
TIP: Watch the video with the English subtitles.
---
(Visited 50 times, 1 visits today)