General
We've all got a story to tell… Share yours on the UOCpèdia!
19/11/2020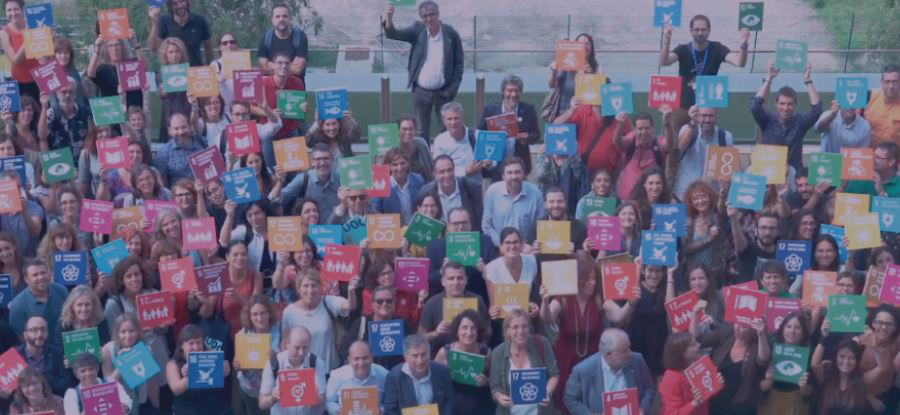 The UOC has marked a milestone. It's been 25 years since 1995 and the start of this visionary project that revolutionized learning. But above and beyond the history of the institution, there are many other stories that only you can tell.
Did you know about the blackout that happened at Tibidabo during the inauguration of the University while President Ferraté was showing the Campus to the president of the Government of Catalonia?
We all have a story like that to tell! That's why we're unveiling the first of our internal collaborative activities to mark the 25th anniversary: the UOCpèdia. It's somewhere where we can share our experiences from the last 25 years. The project will be built from top to bottom by everyone who's been part of the UOC's staff.
What is the UOCpèdia?
It's a wiki where we'll write the history of the UOC as seen through the eyes of those who don't always get to tell their side of the story, through the reminiscences and anecdotes that only a select few can remember.
What can you find there?
Right now, there are already a number of pages that are 'under construction'. They've been organized into four categories and more will be added each month!
The early days
Rolling out the Virtual Campus
The UOC's inauguration
Manresa, the first of the network of centres
The UOC experience
The summer parties
The meet-ups
Acronyms
Faculties
Faculty of Health Sciences
Faculty of Computer Science, Multimedia and Telecommunications
Faculty of Arts and Humanities
UOC centres
Tibi 1, the headquarters
22@ Poblenou
The move to Media-TIC
How can you take part?
There are a number of ways you can take part:
Comment on any of the pages you want to. The team behind the UOCpèdia will then add your contributions to the pages.
Send us your anecdotes, photos or videos via this form.
If you want to form part of UOCpèdia's editorial team and create new pages, register here.
(Visited 1 times, 1 visits today)