General
The UOC is committed to functional diversity
03/12/2020
Did you know that only 6% of disabled people have been to university?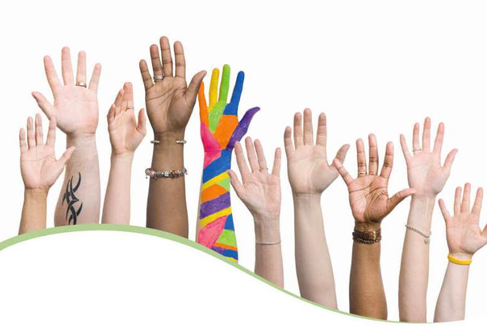 Today, 3 December, is the International Day of Persons with Disabilities. We celebrate it with a twofold goal in mind: to promote the rights and well-being of those with disabilities in all areas and to make it easier for them to play a full part in the political, social, economic and cultural life that we share.
To mark the day, we would like to take the opportunity to show how the UOC works to ensure that no student with a disability is excluded from lifelong learning.
Our educational model supports equal opportunities in access to education, adapting to the needs of students with disabilities. According to a report on the census of disabled students enrolled at Catalan universities during the 2018/19 academic year (document in Catalan), 1,640 students with some type of recognized disability were enrolled at the UOC during 2018. That is 44% of all disabled students enrolled in Catalan universities.
Specific procedures
At the beginning of each semester, there is a period during which you can request adaptations of teaching or learning resources, for example:
Adapting the pace of work.
Replacing the oral part with a written adaptation in language courses.
Making learning resources accessible.
You can also ask for adaptations when taking the online final assessment tests.
Specific guidance services
One of the services we offer is the "Disability and Work Info Point, vocational guidance service", where specialists from the Randstad Foundation, experts in the labour market and helping people with disabilities, will assist you in the process of improving your employability, promoting your career and accessing job opportunities
Two university coordination networks and a working group
As part of our commitment to providing top-notch disability services, we work with two university coordination networks:
Network of Support Services for People with Disabilities at University (SAPDU)
This network's members are specialists who staff the help services for students with disability. About 50 Spanish universities have joined this network, including the UOC.
University and Disability in Catalonia Technical Committee (UNIDISCAT)
Its current members are 12 Catalan universities, but the aim is to become a space shared by all Catalan universities to promote and guarantee effective support for students with disabilities.
Working group
The UOC has set up an accessibility working group made up of faculty and administrative staff members. They work together to design and coordinate actions to improve the services and attention provided for students with a disability or learning disorder, making sure that news of these actions reaches everyone at our University. If you would like to know more, or if you are working on a related project, we want to hear from you! Get in touch by email at adaptaUOC@uoc.edu.
(Visited 4 times, 1 visits today)