General
Schedule change: The UOC is back live on 14 July!
30/06/2021
We've had to change the date of the live event we announced a few days ago. So, mark 14 July in your calendar because the UOC is back by popular demand with a new live event to celebrate the summer!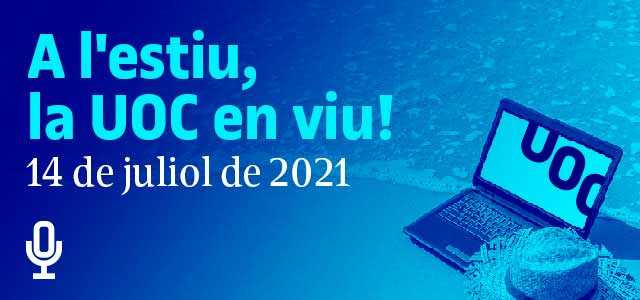 In this special summer event, all of us at the UOC will once again be the stars of the show! Through music we will connect with the UOC's 25th anniversary and discover more hidden talents among our colleagues. All with a festive, pre-holiday vibe!
If you missed the last event, don't wait around to hear about it afterwards again. Experience it live! Log on at 12 noon CEST for the Catalan broadcast or at 4 p.m. CEST for the Spanish broadcast.
You'll soon receive a Google Calendar invitation so that you can set aside some time to have fun and reconnect with your colleagues!
(Visited 2 times, 1 visits today)