General
Save the date! The UOC is back live on 13 July
17/06/2021
Given the success of the special Sant Jordi programme we put on for the UOC in-house team, which got over 1,200 views, and by popular demand, we'll be hosting a new live event to celebrate summer!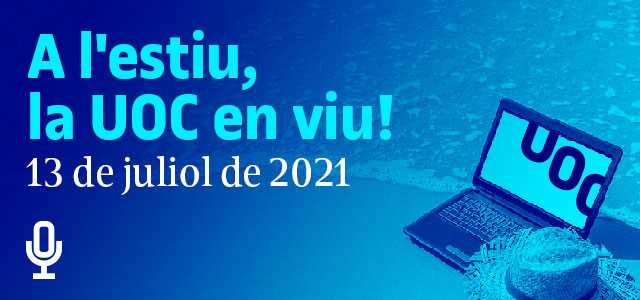 Mark 13 July on your calendars and get ready to reconnect with your colleagues. We'll discover more hidden talents among our UOC teammates, bang it out to celebrate the International Day of Rock 'N' Roll and wish each other a great summer!
If you missed the last event, don't wait around to hear about it afterwards again. Experience it live! Log on at 12 noon CEST for the Catalan broadcast or at 4 p.m. CEST for the Spanish broadcast.
Join this special summer programme and take back the spotlight with all your UOC friends!
(Visited 1 times, 1 visits today)