Sin categoría
MEDUSA participates in the "Phenomena Cycle: Science Fiction Cinema" within the framework of the Biennal Ciutat i Ciència
8 February, 2019
Francesc Núñez participates in the "Phenomena Cycle: Science Fiction Cinema". Within the framework of the Ciutat i Ciència Biennial, which will take place in Barcelona from 7 to 11 February, one of the first activities proposed is the Cineforum, with the screening of the film Ex Machina (2014), by Alex Garland. This activity will take place at the Phenomena Cinema, on Thursday, the 7th at 7:15 p.m.
The film tells the story of a young programmer who works in one of the largest computer companies in the world and wins a prize in a company contest. The reward is spending a week's vacation in the private mansion of the company's CEO. There he will have to participate in a strange and fascinating experiment: to interact with the first artificial intelligence of the world, which inhabits the body of a robot-woman.
Ex Machina (2014) is considered one of the best cinematographic explorations that deals with the capabilities of a computer to generate the morally relevant powers of a person. It raises questions such as the advance of robotics and artificial intelligence, the relationship of humans with robots and the limits between human intelligence and strategic artificial intelligence that is difficult to control.
Ex Machina is a film of great importance, not so much for its aesthetic value, but for the debate that it provokes. All followed by questions arise after seeing the film, such as: What limits should there be between human intelligence and artificial intelligence? What is the relationship between humans and robots? Where is the progress of robotics and artificial intelligence? And many other questions in reference to what is moral and immoral in this field, the terrain of emotions and technology, etc …
As discussed in an article in The Guardian, Ex Machina is a film where it seems that there is more talk of the present than of the future, where more is reflected on the human ego than on technological advances, and where narcissism is projected that characterizes the field of artificial intelligence. Going further, Ex Machina also reflects on the similarity between admiration for the gods and artificial intelligence. The value of this film lies in the reflection on the philosophy and the actuality of artificial intelligence during the last decade, during which part of society has been obsessed with the idea that if you can create through artificial intelligence a system better or equal to your own we will become a kind of superior being.
Therefore, the viewing of the film is the perfect excuse to give rise to a debate of great interest, where these issues and many others will be explored. The debate will be led by Francesc Núñez and Carme Torres, and will be moderated by Pau Alsina.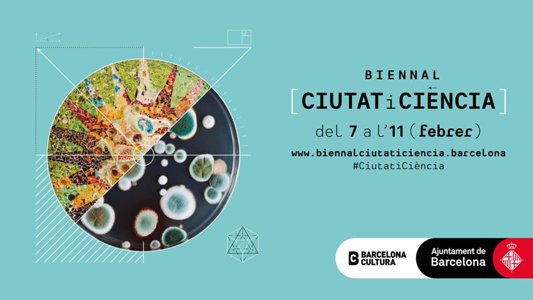 (Visited 2 times, 1 visits today)