Posts in English
Holidays in English
3 de May de 2017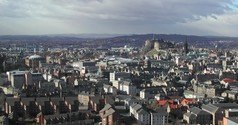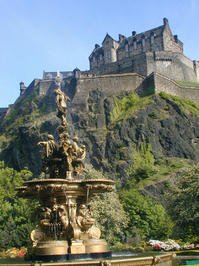 Summer isn't that far away and some of you may be thinking about your holidays, where to go and what to do. Travelling to an English-speaking country has the added attraction of being able to put your English into practice and some of you may even be considering doing a language course, but I have another suggestion and it's free!
Go to Edinburgh, a beautiful city in Scotland complete with a castle, cobbled streets and good whisky and go in August. Why? Well, every August Edinburgh holds a creative festival and everything is in English. Last year there were 3,269 shows and many of them are free so you will be immersed in English all day long and it won't cost you a penny. There is comedy, theatre, cabaret, magic and circus acts. There are many venues for these shows including theatres and pubs. You can also watch lots of them in the street,
This year the Edinburgh Festival Fringe is celebrating its 70th anniversary and it promises to be one of the best festivals ever. It attracts people from all around the world. Watch this video to get a better idea of what the festival is about.
And if you want to know more you can visit the official Fringe site for 2017 here.
When you have had enough English you can make the most of being in the area and walk or drive in the beautiful mountains of the Lowlands, enjoy the local food and drink and take a break from all that English!
(Visited 14 times, 1 visits today)