General
The Call Centre staff collect 80 kg of food during the last stretch of 2019 Congratulations!
19/12/2019
For the last stretch of 2019 Laia Cassi and Ana Gallego, from the Call Centre operations team, had a brilliant idea. An idea that would bring a smile and much more to more than one home.
They explained: "We had to think of a team building activity for the Call Centre, and it seemed like a good idea to do away with the prize for the winning team and instead work as a team towards one goal: to collect kilos of food for the Food Bank".
The day after the activity, Angela Casals, as representative of the winning team in the end of year activities for the morning shift, and Marina Pueyo, as representative of the afternoon shift, went to the Food Bank.
They delivered five boxes with 80 kg of food, which included: pulses, flour, biscuits, oil, babies' milk, rice and porridge. They also created a cheque to make the delivery more visible.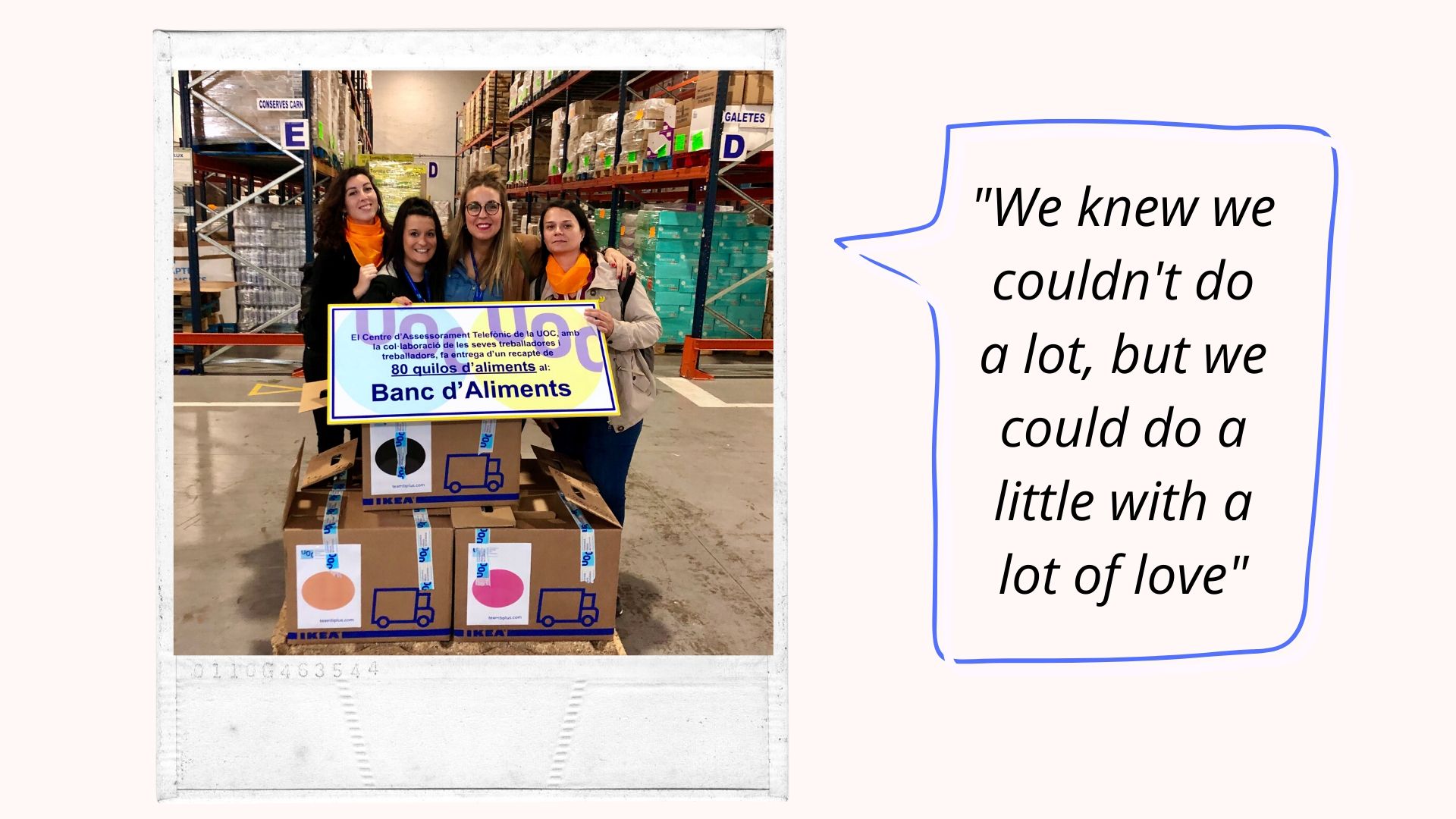 Kilos and kilos – of gratitude!
Today Laia and Ana are very grateful to everyone who helped them along the way in making this initiative come true: "We'd just like to say that right from the start, everyone took the idea on board as a great initiative and supported us at all times. From our area director of Operations, Maribel Maldonado, to our HRBP, Barbara Morral, to the director of Business Development, Daniel Téllez, to the GO CAT directors, and the UOC reception team, thanks to them we were able to store all this food before handing it over. But we would especially like to thank all the Call Centre team for their involvement not just on that day but every day".
A message?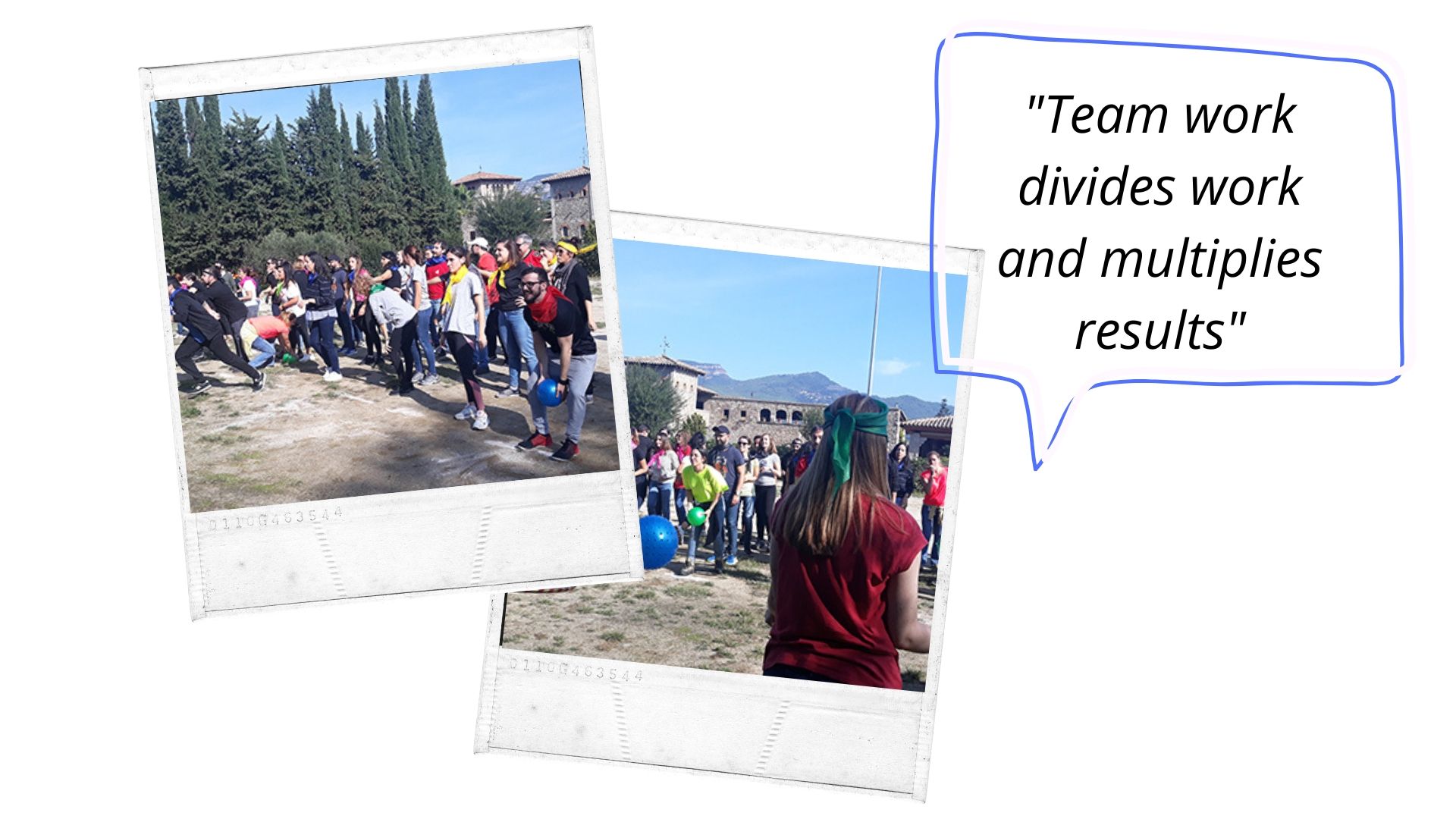 The Food Banks, against waste and poverty in Barcelona
Barcelona Food Banks is an independent, apolitical, non-faith and non-profit charity whose main aims are to combat waste by retrieving excess food fit for human consumption and to combat poverty, giving the food retrieved to people in need of food in our city.
The charity distributes the food throughout the network of social initiative bodies in Barcelona affiliated to it.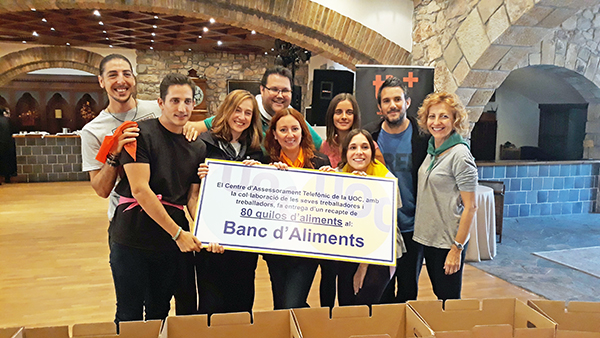 Great work, team! Thanks very much!
(Visited 3 times, 1 visits today)